Crypto Billionaire SBF Now Facing Up to 110 Years in Prison - The Friday AM Quickie 11/3/23
As promised, some exciting news: Esteemed journalist and author Jacob Silverman joins the AM Quickie starting with Monday's edition. Jacob's latest book, Easy Money, about the crypto industry, is a New York Times bestseller. Big welcome! - Corey
---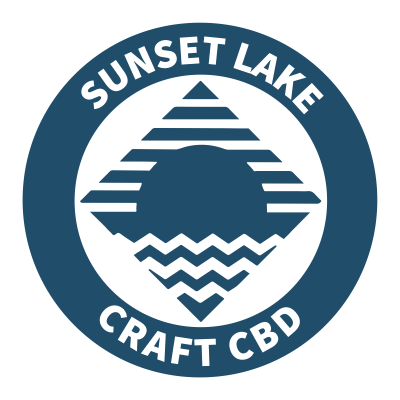 The folks over at Sunset Lake CBD believe in their farm-to-table model. They grow, process, and ship directly their handcrafted CBD hemp products right to your door. No unnecessary trips to the store and no middlemen. You can even set up a monthly subscription and save 25% on your favorites. Stop overpaying and sleep easy knowing your CBD will always be there for you.
Head on over to www.sunsetlakecbd.com and save 20% on one-time orders when you use the coupon code "leftisbest" (that's all one word) at checkout.
---
Subscribe to the AM Quickie's NEW paid newsletters here!
THE BIG NEWS
Crypto Kingpin Convicted of 'One of the Biggest Financial Frauds in American History'
First, let me say, I wish Jacob was on newsletter duty already because he literally wrote the book on the cryptocurrency con, hosts a podcast about this particular fraudster, and has been covering the trial at hand.
Second, allow me to say this: Scam Bank Man-Fraud.
Third, to those of you who bought in to cryptocurrencies on the advice of paid celebrity endorsers or online day traders, may I ask that you contact me privately? I have an exclusive and lucrative opportunity to discuss. Act now, time is limited!
Following a trial in which his former subordinates, roommates and girlfriend testified against him, a jury yesterday convicted one-time twenty-something billionaire, prolific "dark money" political donor, self-proclaimed altruist and coddled megalomaniac Sam Bankman Fried of all seven fraud and conspiracy charges against him. SBF's crypto company, FTX, fleeced billions of dollars from thousands of people. They ran Superbowl ads for godsake! By the prosecution's count, the purported genius responded "I can't recall" 140 times under cross-examination. The jury took only four hours to reach its verdict. In his victory lap outside the courthouse, top Manhattan federal prosecutor Damian Williams called the FTX scam one of the biggest frauds in American history. Per the New York Times:
"The crypto industry might be new," he said. "But this kind of fraud, this kind of corruption, is as old as time."
Indeed. It would be nice to hear someone in government point out that while SBF's crimes were egregious and well-documented, crypto itself is the con. Fortunately, as Politico reports, more big cases targeting the industry are in the pipeline. Unfortunately, big players in tech and finance will surely bankroll the Next Big Scam just as they did with crypto, because we live in a country full of temporarily embarrassed capitalists, where billionaire con artists get hyped up as future trillionaires so long as the checks clear, never mind the details.
SBF's pedigree was impeccable. His parents, you may recall, are Stanford University law professors. "Whatever delusions they may have had about their son's innocence dissipated over the course of the trial," The Verge's trial reporter observes. "By the end, I think they knew how this was going to go. I think Bankman-Fried did too." Ah, well, it's sad for the family, I guess, but let's not forget they benefited handsomely from their beloved son's con. Or, as such things are known in Silicon Valley, his world-changing innovation.
MORE STORIES TO WATCH
FBI Raids Home of Eric Adams' Key Fundraiser
Looks like we might have to start calling New York City's Mayor-Cop the Mayor-CROOK! The New York Times has the scoop:
Federal prosecutors and the F.B.I. are conducting a broad public corruption investigation into whether Mayor Eric Adams's 2021 election campaign conspired with the Turkish government to receive illegal foreign donations, according to a search warrant...
The investigation burst into public view on Thursday when federal agents conducted an early-morning raid at the Brooklyn home of the mayor's chief fund-raiser, Brianna Suggs.
Adams scuttled a trip to Washington, DC to complain about immigrants and hurried home to instead, as his office put it, "deal with a matter." The warrant suggests his campaign employed an illegal "straw donor" scheme, and potential charges could include "the theft of federal funds and conspiracy to steal federal funds, wire fraud and wire fraud conspiracy, as well as campaign contributions by foreign nationals and conspiracy to make such contributions." Suggs, 25, started working for Adams as an intern six years ago, and is the goddaughter of Ingrid Lewis-Martin, Adams' chief adviser at City Hall, according to the New York Daily News. "Drip, drip, drip, drop," quips one New York progressive organizer.
QUICKEST QUICKIES
SOME NUMBER
33
That's the minimum number of schools, medical facilities, libraries and other institutions that have faced bomb threats, death threats, and harassment directly inspired by Brooklyn bigot Chaya Raichik's hateful social media account, Libs of TikTok, according to USA Today and Media Matters. "It's possible that some of these bomb threats were not even real bomb threats, you know," Raichik responds, saying her victims "want to become famous."
ON THE SHOW TODAY
11/3: It's Casual Friday! Beyond that, I cannot say.
DON'T MISS MR CLIPS
More like the DimCast amirite?
Sam and Emma speak with Ilan Pappe, professor of history at the University of Exeter and director of the European Centre for Palestine Studies, instead of Tim Pool for some reason.
PARTING WORDS
"I gaslit?"
-- Minnesota Democratic Rep. Dean Phillips, inviting attendees at an "unconventional" New Hampshire town hall promoting his vainglorious primary challenge to President Joe Biden to weigh in on his behavior. "You did," they responded. As the Washington Post reports, Phillips took to arguing with several potential supporters who questioned his stance on the Israel-Gaza war, and "the event devolved into a shouting match."
---
Quickie Discount Code Corner
Hey check it out! Stuff on sale!
IAC Laser Engraving: IAC Laser Engraving is a Leftist-owned Worker Collective started by long time listener, Ryan Lubin in September of 2021. Visit iaclasers.com to order your custom item today and enter in Coupon Code: "MAJORITY10" at purchase to receive a 10% discount on their AMAZING products."
ExpressVPN: Secure your online data TODAY by visiting this link. That's https://www.expressvpn.com/majority and you can get an extra three months FREE.
Fast Growing Trees: Go to this link right now, and you'll get FIFTEEN PERCENT OFF your entire order.
Ritual: Get key nutrients without the B.S. Ritual is offering our listeners 10% off during your first three months. Visit here to start your Ritual today.
Aura: Protect yourself from America's fastest-growing crime. Try Aura for 14 days for free: https://aura.com/majority
ZBiotics: Go to https://thld.co/zbiotics_majority_0722 and get 15% off your first order of ZBiotics Pre-Alcohol Probiotic by using my code MAJORITY at checkout. ‌‌‌‌
HoldOn Bags: HoldOn plant-based compostable kitchen/trash bags: Get 20% OFF with code MAJORITY at https://holdonbags.com/majority
StoryWorth: StoryWorth is an online service that helps every other figure in your life share stories through thought-provoking questions about their memories and personal thoughts. Get started right away with no shipping required by going to https://storyworth.com/majority you'll get $10 of your first purchase!
Henson Shaving: Go to https://hensonshaving.com/majority and use code MAJORITY for a free 100-pack of blades!
Quip: If you go to this link RIGHT NOW, you'll get your first refill FREE.
Shopify: Go to this link here for a FREE fourteen-day trial and get full access to Shopify's entire suite of features.
LiquidIV: You can get 25% off when you go to liquidiv.com and use code MAJORITYREP at checkout.
Stamps.com: Start mailing and shipping with stamps.com, and keep more money in your pocket every day. Sign up with promo code MAJORITYREPORT for a special offer that includes a 4-week trial, plus free postage and a digital scale.
ZipRecruiter: Find the right employees for your workplace with ZipRecruiter. Try it FOR FREE at this exclusive web address.
Nutrafol: For FIFTEEN DOLLARS OFF go to https://nutrafol.com/men/ with promo code MAJORITY.
Outer: See the difference at go.liveouter.com/MAJORITY. Plus, for a limited time, get $300 off and FREE shipping.
Sunset Lake CBD: Visit sunsetlakecbd.com.
Grove: Go to this link here today to get a free gift set worth up to fifty dollars with your first order. Plus, shipping is fast and FREE.
Headspace: Try this link, with discount code MAJORITY and get one month FREE of their entire mindfulness library.
StartMail: Start securing your email privacy with StartMail. Sign up today and you'll get 50% off your first year! Go to this link here for our special promotion!.
CozyEarth: Go to this link here and enter the special promo code MAJORITY at checkout to SAVE thirty-five percent now.