Rutgers Strike Results in Big Wage Increases, Job Security Promises - The Monday AM Quickie 4/17/23
In case anyone else is keeping score, the boys over at Harvard, Larry Summers and Jason Furman, are completely wrong about inflation being driven by a wage-price spiral.- Robert
---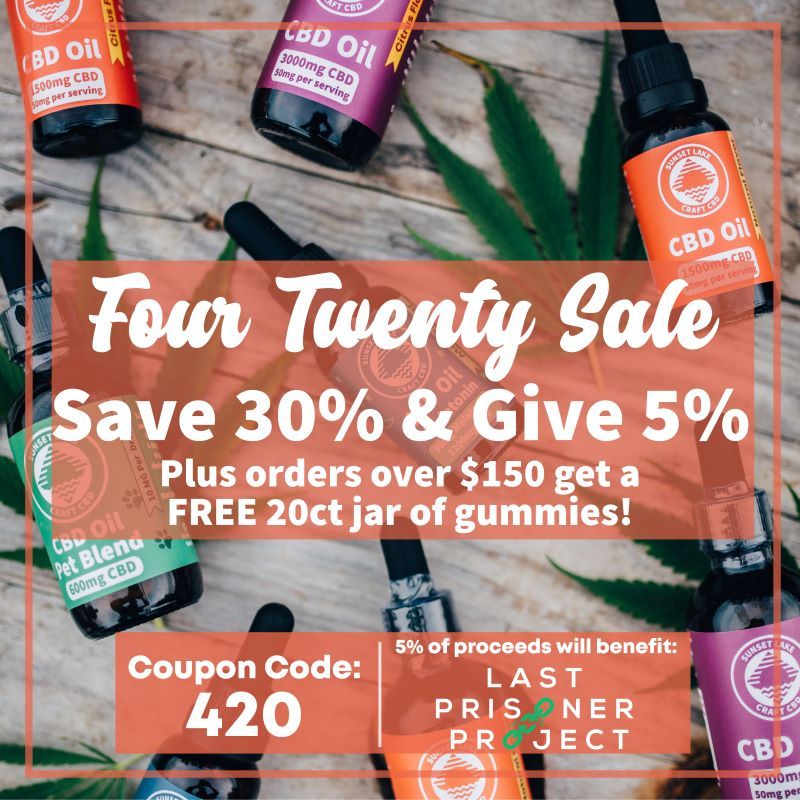 Sunset Lake Say Bay Days' biggest sale of the year is finally here! Head to
www.sunsetlakecbd.com and use coupon code "420" for 30% off everything. Orders over $150 will be able to add a 20-count of gummies to their order for FREE!
That's not all— Sunset Lake will donate 5% of sale proceeds to the Last Prisoner Project , an organization redressing the past and continuing harms of cannabis prohibition laws and policies. The Majority Report will match the donation!
Sale ends April 23rd. Additional restrictions apply.
---
Subscribe to the AM Quickie's NEW paid newsletters here!
THE BIG NEWS
Rutgers Workers Win Huge Pay Boosts After Historic Strike
A 9,000-worker-strong, first ever strike at Rutgers University last week resulted in a tentative deal that would substantially raise wages for the school's adjunct faculty, graduate workers, tenured professors, and other staff. According to NJ.com, the deal will:
Increase salaries across-the-board for full-time faculty and counselors by at least 14% by July 1, 2025.
Provide a 43.8% increase in the per-credit salary rate for part-time lecturers over four years and "at the same time significantly strengthen their job security."
Increase the minimum salary for postdoctoral fellows and associates by 27.9% over four years.
Provide "substantial enhancements in wages as well as a commitment to multi-year university support for our teaching assistants and graduate assistants." They would receive health care coverage and free tuition and fees, as well as seeing their 10-month salaries increase to $40,000 over the course of the contract.
In a heart-warming display of solidarity, tenured Rutgers professors refused to make a deal with the university until it did right by low-paid adjuncts and graduate workers. Donna Murch, president of the Rutgers chapter of AAUP-AFT articulated the unions' vision for uniting all Rutgers workers on Democracy Now:
"[This is] a fight to think about adjuncts, postdocs, graduate workers, EOF counselors, contingent, nontenure-track full-time faculty, as well as tenure stream. And I mention all those job categories because this industrial vision is about holding up the different job categories, figuring out how they come together, and they work in solidarity."
You also cannot discount the role of  impeccable vibes at the walk-out for the win.
All classes are set to resume today as the unions suspend the strike pending a rank-and-file vote to ratify the deal.
MORE STORIES TO WATCH
Social Conservative Activists Deliberately Chose Transgender People as Their New Scapegoats
Several social conservative movement activists admitted to the New York Times that the targeting and villainization of trans people was a conscious political strategy after the battle over gay marriage was lost.
"We knew we needed to find an issue that the candidates were comfortable talking about," said Terry Schilling, the president of American Principles Project, a social conservative advocacy group. "And we threw everything at the wall."
LGBTQ rights groups quoted in the piece argue that the old frame of "parental rights," resurgent in the moral panic over trans people in school sports and bathrooms, has been harnessed for further trans exclusion and oppression. They make a convincing case. There has been a tidal wave of anti-trans state legislation over the past four years. Along with the hysterics over drag shows, book banning, restricting speech in schools, and denial of gender-affirming care for minors, three states aim to ban gender-affirming care for young adults too.
Discord Leaks: Russians Say 99% of Fake Social Media Profiles Undetected; Taiwan Vulnerable to Chinese Air Attack
Picking up where Corey left off Friday, here are some new stories the Washington Post gleaned from Discord confidential document leak:
Pentagon assessments say that Taiwan is unlikely to withstand a Chinese air attack, and American intelligence is concerned it will not be able to detect a coming invasion because of the Chinese military's use of civilian ships.
Leaked documents from U.S. Cyber Command states that Russian operators boasted that their fake accounts only get detected 1 percent of the time. Academics and intelligence experts interviewed by the Post say that this figure might be an exaggeration, but even so, it's plausible that Russian disinformation capabilities have increased since the 2016 presidential election.
It's not a great time for one of the most influential social media companies to be controlled by someone as lax about security as Elon Musk. Though, lax is also what I'd call giving intelligence access to a 21-year-old sh*tposter.
QUICKEST QUICKIES
SOME NUMBER
670
That's how many companies the FTC warned of penalties for false advertising practices. The agency is trying to reassert its long-dormant statutory power to penalize deceptive marketing. via WSJ.
ON THE SHOW TODAY
4/17 Happy Monday! Sam is back from vacation! He and Emma speak with Jon D. Erickson, professor of sustainability science and policy at The University of Vermont, to discuss his recent book The Progress Illusion: Reclaiming Our Future from the Fairytale of Economics. Then, they're joined but Justin Alo of Teamsters Local 542 and Matt Leichenger of Teamsters Local 804 to discuss UPS workers' campaign for a new contract.
DON'T MISS MR CLIPS
This is absolutely revolting, but...undoubtedly effective.
Establishment Democrats' respect for Feinstein is outweighing their respect for the nation.
PARTING WORDS
"Senators, congresspeople, and their staffs are supposed to be the engines of legislative policymaking, responding to and accountable to the preferences of their constituents. CBO is supposed to be the camera, taking a look at these policies and reflecting back their impacts on the federal budget and the broader economy. Over the last few decades, the roles have reversed, with members of Congress simply writing policy that reflects back what modelers and scorekeepers dictate. It's the CBO's world, and Congress is just living in it."
-- Lindsay Owens, Executive Director of the Groundwork Collaborative, in her new piece in the American Prospect likening economic modeling from institutions like the Congressional Budget Office to an invisible straight jacket for policymaking.
---
Quickie Discount Code Corner
Hey check it out! Stuff on sale!
IAC Laser Engraving: IAC Laser Engraving is a Leftist-owned Worker Collective started by long time listener, Ryan Lubin in September of 2021. Visit iaclasers.com to order your custom item today and  enter in Coupon Code: "MAJORITY10" at purchase to receive a 10% discount on their AMAZING products."
ExpressVPN: Secure your online data TODAY by visiting this link. That's https://www.expressvpn.com/majority and you can get an extra three months FREE.
Fast Growing Trees: Go to this link right now, and you'll get FIFTEEN PERCENT OFF your entire order.
Ritual: Get key nutrients without the B.S. Ritual is offering our listeners 10% off during your first three months. Visit here to start your Ritual today.
Aura: Protect yourself from America's fastest-growing crime. Try Aura for 14 days for free: https://aura.com/majority
ZBiotics: Go to https://thld.co/zbiotics_majority_0722  and get 15% off your first order of ZBiotics Pre-Alcohol Probiotic by using my code MAJORITY at checkout. ‌‌‌‌HoldOn Bags: HoldOn plant-based compostable kitchen/trash bags: Get 20% OFF with code MAJORITY at https://holdonbags.com/majority
StoryWorth: StoryWorth is an online service that helps every other figure in your life share stories through thought-provoking questions about their memories and personal thoughts. Get started right away with no shipping required by going to https://storyworth.com/majority you'll get $10 of your first purchase!
Henson Shaving: Go to https://hensonshaving.com/majority  and use code MAJORITY for a free 100-pack of blades!
Quip: If you go to this link RIGHT NOW, you'll get your first refill FREE.
Shopify: Go to this link here for a FREE fourteen-day trial and get full access to Shopify's entire suite of features.
LiquidIV: You can get 25% off when you go to liquidiv.com and use code MAJORITYREP at checkout.
Stamps.com: Start mailing and shipping with stamps.com, and keep more money in your pocket every day. Sign up with promo code MAJORITYREPORT for a special offer that includes a 4-week trial, plus free postage and a digital scale.
ZipRecruiter: Find the right employees for your workplace with ZipRecruiter. Try it FOR FREE at this exclusive web address.
Nutrafol: For FIFTEEN DOLLARS OFF go to https://nutrafol.com/men/ with promo code MAJORITY.
Outer: See the difference at go.liveouter.com/MAJORITY. Plus, for a limited time, get $300 off and FREE shipping.
Sunset Lake CBD: Visit sunsetlakecbd.com.
Grove: Go to this link here today to get a free gift set worth up to fifty dollars with your first order. Plus, shipping is fast and FREE.
Headspace: Try this link, with discount code MAJORITY and get one month FREE of their entire mindfulness library.
StartMail: Start securing your email privacy with StartMail. Sign up today and you'll get 50% off your first year! Go to this link here for our special promotion!.
CozyEarth: Go to this link here and enter the special promo code MAJORITY at checkout to SAVE thirty-five percent now.