Nebraska Dem Vows to 'Burn the Session to the Ground' for Trans Rights - The Wednesday AM Quickie 3/1/23
Turns out the purported Mayan elf photo shared by AMLO over the weekend is more than two years older than he claimed. But that doesn't answer the most important question: does it show an elf or something else? - Corey
---
Subscribe to the AM Quickie's NEW paid newsletters here!
---
THE BIG NEWS
More of This: Nebraska Democrat Filibusters for Trans Rights
Here's an important, powerful story that got a little bit lost in the shuffle this week, which is why I'm highlighting it for you this morning. It comes via NBC News, and the story is already quite succinct, so I'm just going to quote it:
A Nebraska Democrat has vowed to filibuster every bill her state Senate colleagues introduce if they support a measure that would restrict certain transition-related health care for minors.
State Sen. Machaela Cavanaugh began to filibuster — or talking for as long as possible to stop legislation from passing — during a Senate meeting on Thursday night.
"If this Legislature collectively decides that legislating hate against children is our priority, then I am going to make it painful, painful for everyone," Cavanaugh said during the meeting... "If you want to inflict pain upon our children, I am going to inflict pain upon this body, and I have nothing but time, and I am going to use all of it."
Cavanaugh hopes to block a bill that would bar minors from receiving gender-affirming health care, including puberty blockers, hormone therapy and surgery. The measure, introduced by state Sen. Kathleen Kauth, a Republican, would also prohibit any institution or provider of such care to minors from receiving state funding.
"I will burn the session to the ground over this bill," Cavanaugh said Thursday.
More power to her. This is what we ought to expect of our elected representatives when it comes to defending basic human rights.
In related news, the Washington Post profiles Missouri Rabbi Daniel Bogard, who is fighting bigoted anti-trans legislation in his state because he wants his 9-year-old son, who was assigned the female gender at birth, to continue to receive gender-affirming care.
"Our state is at war with our family," Bogard said. "It's not an exaggeration that we are up at night talking about when and how far we might have to flee."
Finally, Tennessee Republican Gov. Bill Lee has still refused to confirm that he dressed in drag in high school, as shown in a 1977 yearbook photo, days after pledging to sign a bill banning public drag performances in the state. Republicans in at least a dozen other states have introduced similar bills this year. Each of those states needs a Democrat like Machaela Cavanaugh who's willing to "burn the session to the ground" to stop the wannabe theocrats (a group that apparently includes New York City Mayor-Cop Eric Adams, who spoke out against the separation of church and state yesterday). Lives are at stake.
MORE STORIES TO WATCH
Conservative SCOTUS Seems Set to Kill Student Loan Relief
Reporters covering the Supreme Court called the conservative majority "sharply critical" and "deeply skeptical" of arguments supporting the Biden administration's partial student debt relief plan in a hearing yesterday. "Half a trillion dollars is being diverted to one group of favored persons over others," Justice Neil Gorsuch moaned. "In the wake of Congress not authorizing the action, the executive nonetheless doing a massive new program," Justice Brett Kavanaugh complained. "We are talking about half a trillion dollars and 43 million Americans," Chief Justice John Roberts cried, even comparing Biden's modest plan to the French Revolution. They really went out of their way to make Biden sound cool, huh? Anyway, this clearly doesn't bode well for debt relief this year.
Matt Schlapp Is Running CPAC Into the Ground
The Washington Post interviewed dozens of current and former employees and board members of the Conservative Political Action Conference and found that recent sexual misconduct allegations against its $600,000-a-year chairman, Matt Schlapp, only scratched the surface of the problems there under his reign. More than half of CPAC's staff has left since 2021. "The culture was toxic," former CPAC communication director Regina Bratton explains. Go figure! Another "frequent point of contention was Schlapp's growing reliance on an intern's boyfriend who had little work experience to work on social media and communications"; the young man had "misrepresented himself as a wealthy heir," as one does. The annual CPAC event kicks off today in Washington, D.C.; "ticket sales are lagging from past years, prompting price cuts, giveaways and a special rate offered to congressional staff." For what it's worth, the Post also corroborated the sexual misconduct allegation against Schlapp with call logs, texts and videos.
QUICKEST QUICKIES
SOME NUMBER
$504 million
That's how much Texas Gov. Greg Abbott cost his state with a 2021 law that banned municipalities from doing business with banks that adopted "environmental, sustainable and governance" policies that restrict their funding for fossil fuel and firearms companies. Conservative groups including the American Legislative Exchange Council have been pushing similar bills to penalize "woke" banking in states across the country, the Washington Post reports.
ON THE SHOW TODAY
3/1: Sam and Emma host Meron Rapoport, editor of Local Call, to discuss his recent reporting on the conflict in Israel and Palestine for +972 Magazine. Then, they're joined by ProPublica reporters J. David McSwane & Ryan Gabrielson to discuss their recent piece "A Christian Health Nonprofit Saddled Thousands with Debt as It Built a Family Empire Including a Pot Farm, a Bank and an Airline."
DON'T MISS MR CLIPS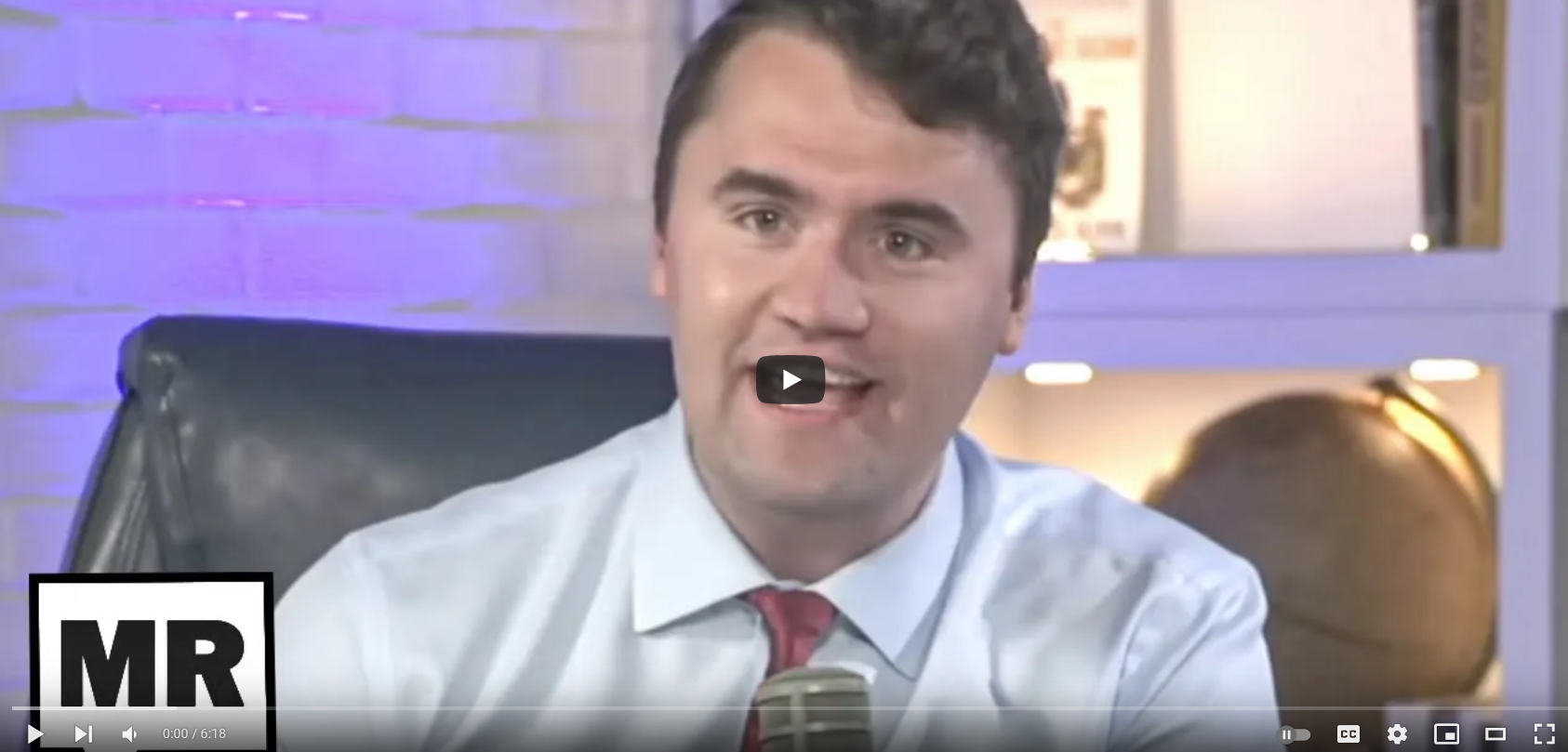 As a former New Mexican I support this hex.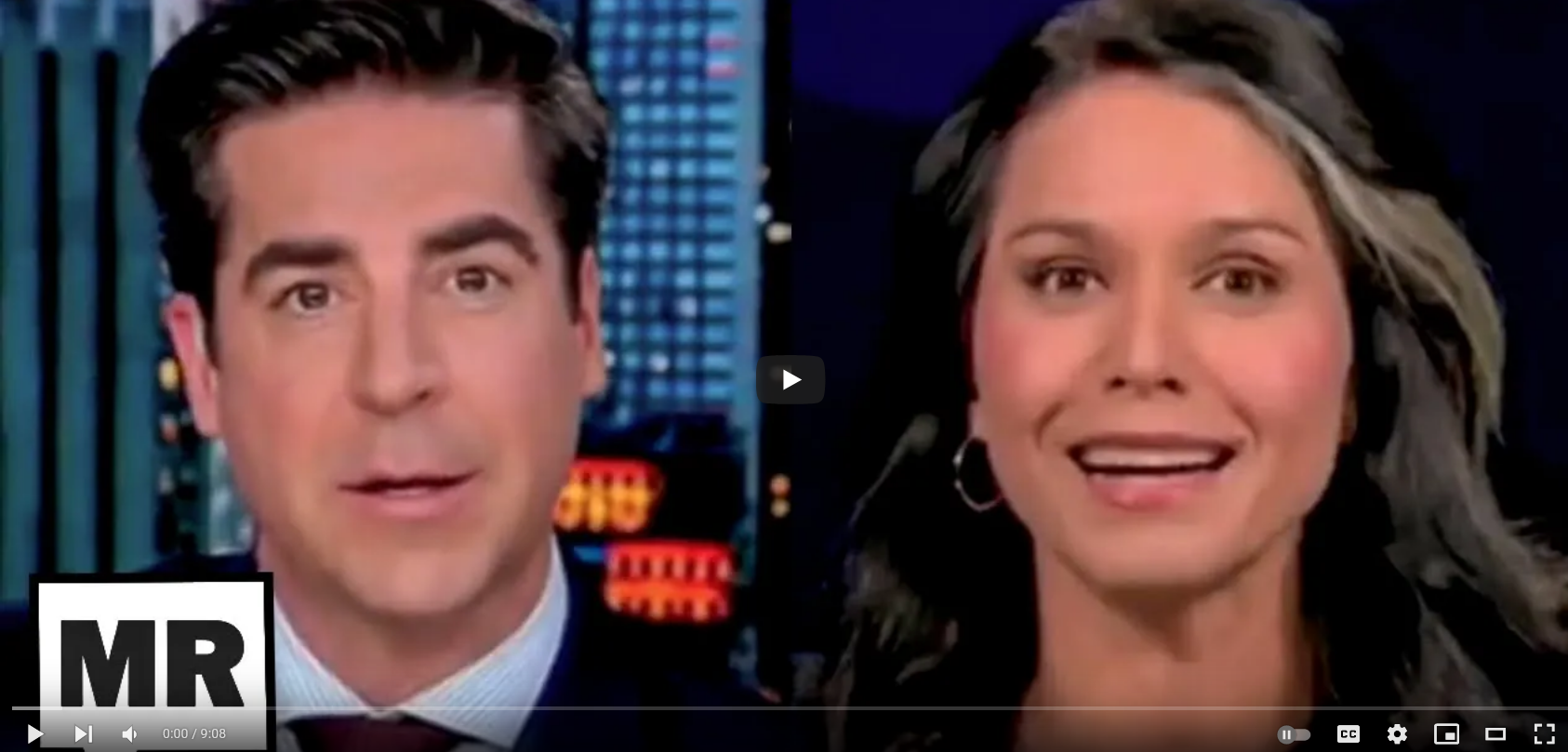 Because the Nazis were all about diversity, you see.
PARTING WORDS
"These actions by Rupert Murdoch seem illegal. At the very least, it would appear to be a campaign contribution of significant value, well over federal campaign limits."
-- California Democratic Rep. Ted Lieu, speaking of this week's disclosure in court documents that the Fox News owner assisted Donald Trump with "debate strategy" and supplied his son-in-law, Jared Kushner, with "confidential information" about then-presidential candidate Joe Biden's advertising campaign with the network.
---
Quickie Discount Code Corner
Hey check it out! Stuff on sale!
IAC Laser Engraving: IAC Laser Engraving is a Leftist-owned Worker Collective started by long time listener, Ryan Lubin in September of 2021. Visit iaclasers.com to order your custom item today and  enter in Coupon Code: "MAJORITY10" at purchase to receive a 10% discount on their AMAZING products."
ExpressVPN: Secure your online data TODAY by visiting this link. That's https://www.expressvpn.com/majority and you can get an extra three months FREE.
Fast Growing Trees: Go to this link right now, and you'll get FIFTEEN PERCENT OFF your entire order.
Ritual: Get key nutrients without the B.S. Ritual is offering our listeners 10% off during your first three months. Visit here to start your Ritual today.
Aura: Protect yourself from America's fastest-growing crime. Try Aura for 14 days for free: https://aura.com/majority
ZBiotics: Go to https://thld.co/zbiotics_majority_0722  and get 15% off your first order of ZBiotics Pre-Alcohol Probiotic by using my code MAJORITY at checkout. ‌‌‌‌HoldOn Bags: HoldOn plant-based compostable kitchen/trash bags: Get 20% OFF with code MAJORITY at https://holdonbags.com/majority
StoryWorth: StoryWorth is an online service that helps every other figure in your life share stories through thought-provoking questions about their memories and personal thoughts. Get started right away with no shipping required by going to https://storyworth.com/majority you'll get $10 of your first purchase!
Henson Shaving: Go to https://hensonshaving.com/majority  and use code MAJORITY for a free 100-pack of blades!
Quip: If you go to this link RIGHT NOW, you'll get your first refill FREE.
Shopify: Go to this link here for a FREE fourteen-day trial and get full access to Shopify's entire suite of features.
LiquidIV: You can get 25% off when you go to liquidiv.com and use code MAJORITYREP at checkout.
Stamps.com: Start mailing and shipping with stamps.com, and keep more money in your pocket every day. Sign up with promo code MAJORITYREPORT for a special offer that includes a 4-week trial, plus free postage and a digital scale.
ZipRecruiter: Find the right employees for your workplace with ZipRecruiter. Try it FOR FREE at this exclusive web address.
Nutrafol: For FIFTEEN DOLLARS OFF go to https://nutrafol.com/men/ with promo code MAJORITY.
Outer: See the difference at go.liveouter.com/MAJORITY. Plus, for a limited time, get $300 off and FREE shipping.
Sunset Lake CBD: Visit sunsetlakecbd.com.
Grove: Go to this link here today to get a free gift set worth up to fifty dollars with your first order. Plus, shipping is fast and FREE.
Headspace: Try this link, with discount code MAJORITY and get one month FREE of their entire mindfulness library.
StartMail: Start securing your email privacy with StartMail. Sign up today and you'll get 50% off your first year! Go to this link here for our special promotion!.
CozyEarth: Go to this link here and enter the special promo code MAJORITY at checkout to SAVE thirty-five percent now.