Rupert Murdoch Isn't Going Anywhere - The Friday AM Quickie 9/22/23
After reading this Neuralink investigation, I can only express my hope that Elon Musk returns as a lab monkey in his next life. Have a nice weekend, folks, talk to you on Monday! - Corey
---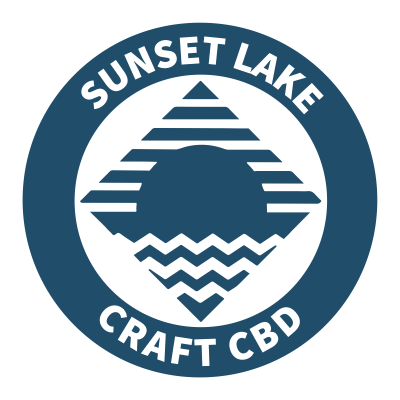 The folks over at Sunset Lake CBD believe in their farm-to-table model. They grow, process, and ship directly their handcrafted CBD hemp products right to your door. No unnecessary trips to the store and no middlemen. You can even set up a monthly subscription and save 25% on your favorites. Stop overpaying and sleep easy knowing your CBD will always be there for you.
Head on over to www.sunsetlakecbd.com and save 20% on one-time orders when you use the coupon code "leftisbest" (that's all one word) at checkout.
---
Subscribe to the AM Quickie's NEW paid newsletters here!
THE BIG NEWS
Big News for Nepo Baby Lachlan Murdoch
His cable news network helped give America President Donald Trump and still cheers on his fascist movement. His tabloid minions ran a shockingly brazen hacking-and-blackmail operation for years in the United Kingdom, corrupting democratic governance at the highest levels. He parlayed his inheritance, a single newspaper in southern Australia, into a global empire, ruthlessly spearheading the consolidation of media companies and pushing each new property he acquired to promote his own boorish reactionary politics. He has been, in short, a world-class scourge. And yesterday, at the age of 92, Rupert Murdoch announced his retirement.
Sort of.
Murdoch, who will take on the title of "chairman emeritus" at Fox Corp and News Corp, will also retain "near-controlling stakes" in both companies -- "which to be honest gives him the same power whether he is in the saddle or on the deck chair," as one analyst put it. In his ostensible retirement letter, Murdoch said he "plan[s] to be here to participate" in coming years, including "reaching out to [employees] with thoughts, ideas, and advice" and remaining "involved every day in the contest of ideas." Despite his new title, he warned, "you can expect to see me in the office late on a Friday afternoon." The terrible tycoon claims to be "in robust health," alas.
Politico media columnist Jack Schafer doesn't believe Murdoch is going anywhere, and he's probably right. "The word retirement deserves prominent quotation marks because nowhere in Murdoch's letter announcing his move to chairman emeritus does he actually use it," Schafer writes.
"The idea that Murdoch would give up power before he dies defies everything we've learned about him. The idea that he would give up power even after he dies is equally preposterous. Murdoch didn't build his media empire only to have his children piss it away after he passes."
Eldest son Lachlan Murdoch is nominally taking over the family business, but again, only sort of. According to the Murdoch-owned Wall Street Journal, Lachlan, formerly co-chair of News Corp, will become sole chair; and he will "continue" as Fox Corp executive chair and CEO. So the heir's job remains the same. "Like most CEOs, it's not clear what Lachlan actually does," notes Crikey, the Australian news site that defeated the younger Murdoch in a libel lawsuit he brought for being called Trump's "unindicted co-conspirator" in treason. Lachlan's leadership will likely be challenged as soon as Rupert eventually dies, on account of the way the Murdoch companies are structured, as the Financial Times explains. I'll save the Succession comparisons for people who actually watched the show (I only saw a couple of episodes). Politically, though, "there's not a lot of daylight between" Lachlan and his dad. So despite this torch-passing ceremony, you can expect more of the same old sh*t from Fox News and its overpaid stable of deranged blowhards.
MORE STORIES TO WATCH
2024 Watch: GOP Money Makes Messes for Dems
Intel: Indian Diplomats Had Role in Assassination
CBC News reports that "both human and signals intelligence," some provided by Canada's allies in the Five Eyes surveillance network, indicates the direct involvement of Indian government officials, including visiting diplomats, in the June assassination of secessionist Sikh leader and Canadian citizen Hardeep Singh Nijjar outside a temple in British Columbia. In an escalatory response to liberal Prime Minister Justin Trudeau's accusation, India's far-right BJP government yesterday announced that it would stop processing visas for Canadians. The Financial Times reports that President Joe Biden privately "expressed concern" over the killing to Narendra Modi at the G20 summit earlier this month. Publicly, however, Canada is receiving only "muted" support from allies, the Associated Press reports. "As long as the West needs India to counter China, it is likely to look away," one foreign policy expert in New Delhi explains.
QUICKEST QUICKIES
SOME NUMBER
175,000
That's how many people are employed by Mexican drug cartels, according to a study published yesterday in the journal Science, based on incarceration figures and drug war casualty reports. If accurate, that would make the cartels the country's fifth-largest employer. However, as the Los Angeles Times reports, the study's "model fails to capture the number of police officers, military personnel, politicians and other officials on cartel payrolls."
ON THE SHOW TODAY
9/22: It's Casual Friday! Sam and Emma speak with Matt Duss, executive vice president at the Center for International Policy, to round up the biggest stories in foreign policy this week. Then, they're joined by comedian Judy Gold, host of the Kill Me Now podcast!
DON'T MISS MR CLIPS
Not a lot of Charlie Kirk fans at Northern Arizona University.
"I'm here to provide levity, and lift burdens off of people," she says.  
PARTING WORDS
"Identify ALL who are pushing the false narrative and lie that I 'turned' on President Trump... I have no idea why I was subpoenaed... I do know that whatever the DA asks me, I will speak the TRUTH... I support President Trump 117%!!!"
-- Former Trump lawyer, Jan. 6 coup plotter and QAnon whackjob L. Lin Wood, in a reassuring message to his Telegram followers after Fulton County, Georgia District Attorney Fani Willis revealed in a new court filing that Wood will serve as a witness for the prosecution in her sprawling racketeering case.
---
Quickie Discount Code Corner
Hey check it out! Stuff on sale!
IAC Laser Engraving: IAC Laser Engraving is a Leftist-owned Worker Collective started by long time listener, Ryan Lubin in September of 2021. Visit iaclasers.com to order your custom item today and  enter in Coupon Code: "MAJORITY10" at purchase to receive a 10% discount on their AMAZING products."
ExpressVPN: Secure your online data TODAY by visiting this link. That's https://www.expressvpn.com/majority and you can get an extra three months FREE.
Fast Growing Trees: Go to this link right now, and you'll get FIFTEEN PERCENT OFF your entire order.
Ritual: Get key nutrients without the B.S. Ritual is offering our listeners 10% off during your first three months. Visit here to start your Ritual today.
Aura: Protect yourself from America's fastest-growing crime. Try Aura for 14 days for free: https://aura.com/majority
ZBiotics: Go to https://thld.co/zbiotics_majority_0722  and get 15% off your first order of ZBiotics Pre-Alcohol Probiotic by using my code MAJORITY at checkout. ‌‌‌‌
HoldOn Bags: HoldOn plant-based compostable kitchen/trash bags: Get 20% OFF with code MAJORITY at https://holdonbags.com/majority
StoryWorth: StoryWorth is an online service that helps every other figure in your life share stories through thought-provoking questions about their memories and personal thoughts. Get started right away with no shipping required by going to https://storyworth.com/majority you'll get $10 of your first purchase!
Henson Shaving: Go to https://hensonshaving.com/majority  and use code MAJORITY for a free 100-pack of blades!
Quip: If you go to this link RIGHT NOW, you'll get your first refill FREE.
Shopify: Go to this link here for a FREE fourteen-day trial and get full access to Shopify's entire suite of features.
LiquidIV: You can get 25% off when you go to liquidiv.com and use code MAJORITYREP at checkout.
Stamps.com: Start mailing and shipping with stamps.com, and keep more money in your pocket every day. Sign up with promo code MAJORITYREPORT for a special offer that includes a 4-week trial, plus free postage and a digital scale.
ZipRecruiter: Find the right employees for your workplace with ZipRecruiter. Try it FOR FREE at this exclusive web address.
Nutrafol: For FIFTEEN DOLLARS OFF go to https://nutrafol.com/men/ with promo code MAJORITY.
Outer: See the difference at go.liveouter.com/MAJORITY. Plus, for a limited time, get $300 off and FREE shipping.
Sunset Lake CBD: Visit sunsetlakecbd.com.
Grove: Go to this link here today to get a free gift set worth up to fifty dollars with your first order. Plus, shipping is fast and FREE.
Headspace: Try this link, with discount code MAJORITY and get one month FREE of their entire mindfulness library.
StartMail: Start securing your email privacy with StartMail. Sign up today and you'll get 50% off your first year! Go to this link here for our special promotion!.
CozyEarth: Go to this link here and enter the special promo code MAJORITY at checkout to SAVE thirty-five percent now.