Knives Come Out for McCarthy as Biden Impeachment Flops - The Friday AM Quickie 9/29/23
I'll be back Monday, by which time our wise and beneficent leaders should have sorted everything out, right?  - Corey
---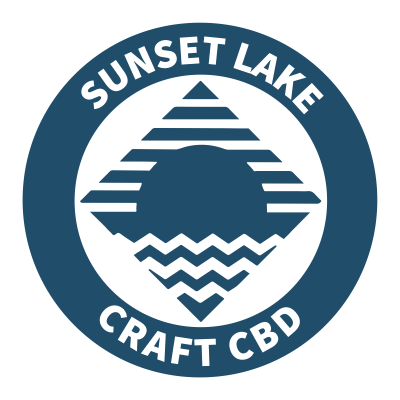 Sunset Lake CBD is brought to you by long-time MR listeners and fans of the show. They know how crazy buying CBD online can be and that's why they want to be your one-stop CBD shop. Unlike some companies, Sunset Lake CBD grows everything that they infuse into their products and will provide you with certified test results with every order.
Still unsure? Email or call and speak to a real person— they can help walk you through the process and recommend the right product for you. They want to make buying CBD stress-free! Visit www.sunsetlakecbd.com and let them help you find that peace of mind. Enter code "leftisbest" (that's one word) at checkout for 20% off every order.
---
Subscribe to the AM Quickie's NEW paid newsletters here!
THE BIG NEWS
House Insurrection Caucus Is About to F*ck Up Millions of People's Lives to Please Donald Trump
Unless there's some kind of miracle this weekend, the federal government is headed for a shutdown on Sunday, thanks to a small cadre of extreme-right House Republicans who'd be happy to see Donald Trump installed as president for life. The shutdown will "halt paychecks for many of the federal government's roughly 2 million employees, as well as 2 million active-duty military troops and reservists," delay Medicare benefits, gum up airports, damage national parks, harm 70 percent of small businesses nationwide and, eventually, starve the poor. Don't worry, though: there will be no interruption to student loan repayments. House Speaker Kevin McCarthy, whose self-interested ineptidude helped get us here, could be ousted next week. The Washington Post reports that the MAGA die-hards have a a replacement in mind: Tea Party stalwart Rep. Tom Emmer of Minnesota. But Democrats, whose votes will decide McCarthy's fate, "have not yet decided if they'll protect McCarthy's speakership or wash their hands of him."
McCarthy's desperate gambit to appease the MAGA minions -- opening an impeachment process against President Joe Biden -- has so far been a total flop. There were nearly a dozen empty Republican seats at the first impeachment hearings yesterday, according to the New York Times. Hilariously, the GOP's own witness testified that they had no proof Biden committed any impeachable offense. New York Democratic Rep. Alexandria Ocasio-Cortez, present for the hearing, criticized the witnesses for lacking first-hand knowledge and singled out a Republican colleague for presenting "a fabricated image" as evidence. But the lively Texas Democratic Rep.  Jasmine Crockett "may have stolen the show," HuffPost says. Republicans said "if" and "Hunter" so many times, Crocket said, that if "we were playing a drinking game, I would be drunk by now." While noting that the Republican case against Biden is basically nonexistent, she waved over her head the photographic proof that Trump had illegally placed national secrets "in the sh*tter."
Meanwhile in the Senate, crooked New Jersey Democratic Sen. Robert Menendez made an "impassioned" and "obstinate" closed-door speech to the caucus yesterday in which he professed his innocence in the bribery case against him and refused to resign. Pennsylvania Sen. John Fetterman reportedly skipped the bull session, noting, "I'm not interested in some kind of explanation on why he has gold bars in his mattress." West Virginia coal baron Sen. Joe Manchin III, by contrast, called Menendez's performance "very compassionate." Game recognize game. Fettermen later said he may file a resolution to expel Menendez from the Senate. Godspeed.
MORE STORIES TO WATCH
Trumpdates: Fraud Trial Begins Next Week
Maybe This Is Why People Say the Economy Sucks
First, the good news: after staging 450 strikes over the past two years, California's fast food workers won a $20 minimum wage, the highest in the industry, guaranteed under a law signed yesterday by Democratic Gov. Gavin Newsom. The bad news, as Hollywood's striking writers demonstrated, is that $20 an hour still isn't enough to live on. The Los Angeles Times reports that one startup is seeking to capitalize on the cost-of-living crisis by renting "cozy" sleeping pods, "just big enough to fit a twin mattress," for $500 to $900 per month. Locker included! Meanwhile, "some of the state's most prominent liberal leaders," including Newsom, are challenging court rulings that limit their power to harass homeless people. The problem isn't limited to California, of course. The New York Times reports that Manhattan now has the largest income gap of any large county in the U.S., one worse than in many developing countries. "I make $22 an hour, and I still can't survive on my own in New York," one sanitation worker and public housing resident says, adding that several of his co-workers live in temporary shelters. Meanwhile in Florida, the Washington Post checks in one year after Hurricane Ian and finds that thousands of people who lost their homes in the storm remain displaced, haved moved from tents into motels. Things like this could explain why 70 percent of Americans in one poll this month say the economy is getting worse.
QUICKEST QUICKIES
SOME NUMBER
11
That's how many adults were responsible for 60 percent of all challenges to school books nationwide, according to a Washington Post analysis of thousands of public records. Last year one of those self-appointed censors, Jennifer Petersen, carefully highlighted and excerpted 1,300 pages worth of passages she deemed sexually explicit from 73 school books kept in her basement.
ON THE SHOW TODAY
9/29: It's Casual Friday! Sam speaks with Ryan Grim, DC Bureau Chief at The Intercept, to round up the week in news.
DON'T MISS MR CLIPS
The workers have been doing a better job at that than the press.
Sam speaks with Marian Schlotterbeck, author of "Beyond the Vanguard: Everyday Revolutionaries in Allende's Chile," about the 50th anniversary of the U.S. backed-coup.
PARTING WORDS
"It's not just even that they invested in these companies and made dividends... It's that they were willing to have their brand literally branded into the flesh of people. This was because, at the time, the slave trade was seen as the way to build an empire and the way to make money to funnel money back into the royal pocketbook."
-- Brooke Newman, a historian at Virginia Commonwealth University, speaking to the Washington Post about new discoveries revealing the direct involvement of the British monarchy in the slave trade. Centuries-old records show African slaves transported through Cuba were branded with a mark representing the crown.
---
Quickie Discount Code Corner
Hey check it out! Stuff on sale!
IAC Laser Engraving: IAC Laser Engraving is a Leftist-owned Worker Collective started by long time listener, Ryan Lubin in September of 2021. Visit iaclasers.com to order your custom item today and  enter in Coupon Code: "MAJORITY10" at purchase to receive a 10% discount on their AMAZING products."
ExpressVPN: Secure your online data TODAY by visiting this link. That's https://www.expressvpn.com/majority and you can get an extra three months FREE.
Fast Growing Trees: Go to this link right now, and you'll get FIFTEEN PERCENT OFF your entire order.
Ritual: Get key nutrients without the B.S. Ritual is offering our listeners 10% off during your first three months. Visit here to start your Ritual today.
Aura: Protect yourself from America's fastest-growing crime. Try Aura for 14 days for free: https://aura.com/majority
ZBiotics: Go to https://thld.co/zbiotics_majority_0722  and get 15% off your first order of ZBiotics Pre-Alcohol Probiotic by using my code MAJORITY at checkout. ‌‌‌‌
HoldOn Bags: HoldOn plant-based compostable kitchen/trash bags: Get 20% OFF with code MAJORITY at https://holdonbags.com/majority
StoryWorth: StoryWorth is an online service that helps every other figure in your life share stories through thought-provoking questions about their memories and personal thoughts. Get started right away with no shipping required by going to https://storyworth.com/majority you'll get $10 of your first purchase!
Henson Shaving: Go to https://hensonshaving.com/majority  and use code MAJORITY for a free 100-pack of blades!
Quip: If you go to this link RIGHT NOW, you'll get your first refill FREE.
Shopify: Go to this link here for a FREE fourteen-day trial and get full access to Shopify's entire suite of features.
LiquidIV: You can get 25% off when you go to liquidiv.com and use code MAJORITYREP at checkout.
Stamps.com: Start mailing and shipping with stamps.com, and keep more money in your pocket every day. Sign up with promo code MAJORITYREPORT for a special offer that includes a 4-week trial, plus free postage and a digital scale.
ZipRecruiter: Find the right employees for your workplace with ZipRecruiter. Try it FOR FREE at this exclusive web address.
Nutrafol: For FIFTEEN DOLLARS OFF go to https://nutrafol.com/men/ with promo code MAJORITY.
Outer: See the difference at go.liveouter.com/MAJORITY. Plus, for a limited time, get $300 off and FREE shipping.
Sunset Lake CBD: Visit sunsetlakecbd.com.
Grove: Go to this link here today to get a free gift set worth up to fifty dollars with your first order. Plus, shipping is fast and FREE.
Headspace: Try this link, with discount code MAJORITY and get one month FREE of their entire mindfulness library.
StartMail: Start securing your email privacy with StartMail. Sign up today and you'll get 50% off your first year! Go to this link here for our special promotion!.
CozyEarth: Go to this link here and enter the special promo code MAJORITY at checkout to SAVE thirty-five percent now.