Labor Day Surprise: It's a Police Drone Over Your House! - The Friday AM Quickie 9/1/23
There's a Super Typhoon coming for my city today, and I'd be lying if I said I wasn't a little nervous about it, though nobody else seems to be. I've never experienced a typhoon before is all. - Corey
---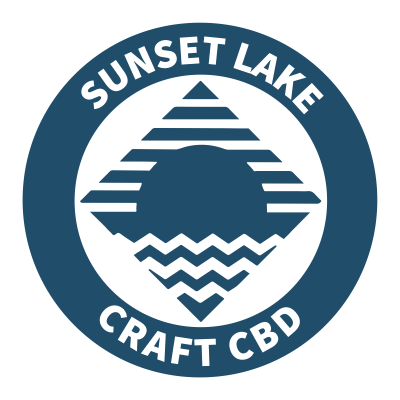 Sunset Lake CBD is brought to you by long-time MR listeners and fans of the show. They know how crazy buying CBD online can be and that's why they want to be your one-stop CBD shop. Unlike some companies, Sunset Lake CBD grows everything that they infuse into their products and will provide you with certified test results with every order.
Still unsure? Email or call and speak to a real person— they can help walk you through the process and recommend the right product for you. They want to make buying CBD stress-free! Visit www.sunsetlakecbd.com and let them help you find that peace of mind. Enter code "leftisbest" (that's one word) at checkout for 20% off every order.
---
Subscribe to the AM Quickie's NEW paid newsletters here!
THE BIG NEWS
NYPD Will Use Drones to Spy on Backyard Parties
New York City Mayor-Cop Eric Adams visited Israel last week, and he reportedly impressed by that country's use of aerial drone technology to surveil and control its Palestinian population. Adams has gushed that the potential of police drones is "endless." Well, this Labor Day weekend, New Yorkers will get a taste of what hizzoner has in mind. The New York Police Department Commissioner yesterday announced that the cops would be using drones to monitor private outdoor parties. Per the Associated Press:
"If a caller states there's a large crowd, a large party in a backyard, we're going to be utilizing our assets to go up and go check on the party," Kaz Daughtry, the assistant NYPD Commissioner, said...
The move was announced during a security briefing focused on J'ouvert, an annual Caribbean festival marking the end of slavery that brings thousands of revelers and a heavy police presence to the streets of Brooklyn.
So I'm guessing they won't see so many of these things buzzing around the Upper East Side.
Privacy and civil liberties advocates are concerned, of course. Daniel Schwarz of the New York Civil Liberties Union calls the "sci-fi inspired scenario" a "troubling announcement [that] flies in the face of the POST Act," a 2020 city law that requires the cops to disclose their surveillance tactics.
Citing city data, the AP says the NYPD has used drones 124 times so far this year, up from four times in all of 2022. Some 1,400 police departments across the U.S. are using drone tech for various things, and "privacy advocates say regulations have not kept up, opening the door to intrusive surveillance that would be illegal if conducted by a human police officer." That's the whole point, doncha think? The NYPD was unwilling to answer questions about its drone policies. Which certainly inspires a ton of confidence that they'll use this tech lawfully and responsibly. Anyway, enjoy your weekend, folks, and pay no mind to the eye in the sky: it's there for your own good!
MORE STORIES TO WATCH
LGBTQ Rights Roundup
Two Proud Boy Lieutenants Weep as They Get Big Jan. 6 Sentences
HuffPost reports that high-ranking Proud Boys Joseph Biggs, a former correspondent for Alex Jones' Infowars, and Zachary Rehl, who led the terror group's Philadelphia chapter, were sentenced to prison by a federal judge in Washington, D.C. yesterday for their role in Donald Trump's Jan. 6, 2021 coup attempt. Biggs got 17 years and Rehl got 15. Both tough guys reportedly sobbed during their sentencing hearing. "My curiosity got the better of me and I will have to live with that for the rest of my life," Biggs told Judge Timothy Kelly. "I'm so sorry." Kelly responded that Biggs had helped to shatter "the most precious thing we had as Americans" -- the peaceful transfer of power -- not just in the 2020 elections but in future elections as well. Proud Boy co-defendants Enrique Tarrio, Ethan Nordean and Dominic Pezzola will be sentenced over the next week in the seditious conspiracy case. Good luck, jabronis!
QUICKEST QUICKIES
SOME NUMBER
$574
That's how much public money was saved per person over the course of a study that gave $5,540 cash to 50 homeless people in Vancouver, British Columbia. The study, the Washington Post reports, "found that the recipients spent fewer days homeless, increased their savings and put more money toward essentials."
ON THE SHOW TODAY
9/1: It's Casual Friday! Sam is joined by Heather Digby Parton, contributing writer at Salon.com and proprietor of the blog Hullabaloo, to round up the week in news. Then, he is joined by MR alum extraordinaire Jamie Peck to discuss what exciting things she has coming up. And THEN, he's joined by Matthew Film Guy!
DON'T MISS MR CLIPS
Things are not going well for him on the trail.
"Bro, you're already facing charges. Go ahead and commit another crime."
PARTING WORDS
"Why is this one gentleman who is close to the prime minister, allowed to move [hundreds of millions] of dollars to pump up his share price and to use the money to capture Indian assets such as airports and ports?"
-- Indian opposition Congress party leader Rahul Gandhi, demanding a parliamentary investigation yesterday following a report in the Guardian that India's richest person, Gautam Adani, who is a close friend of prime minister Narendra Modi, engaged in market manipulation and benefited from government ties.
---
Quickie Discount Code Corner
Hey check it out! Stuff on sale!
IAC Laser Engraving: IAC Laser Engraving is a Leftist-owned Worker Collective started by long time listener, Ryan Lubin in September of 2021. Visit iaclasers.com to order your custom item today and  enter in Coupon Code: "MAJORITY10" at purchase to receive a 10% discount on their AMAZING products."
ExpressVPN: Secure your online data TODAY by visiting this link. That's https://www.expressvpn.com/majority and you can get an extra three months FREE.
Fast Growing Trees: Go to this link right now, and you'll get FIFTEEN PERCENT OFF your entire order.
Ritual: Get key nutrients without the B.S. Ritual is offering our listeners 10% off during your first three months. Visit here to start your Ritual today.
Aura: Protect yourself from America's fastest-growing crime. Try Aura for 14 days for free: https://aura.com/majority
ZBiotics: Go to https://thld.co/zbiotics_majority_0722  and get 15% off your first order of ZBiotics Pre-Alcohol Probiotic by using my code MAJORITY at checkout. ‌‌‌‌
HoldOn Bags: HoldOn plant-based compostable kitchen/trash bags: Get 20% OFF with code MAJORITY at https://holdonbags.com/majority
StoryWorth: StoryWorth is an online service that helps every other figure in your life share stories through thought-provoking questions about their memories and personal thoughts. Get started right away with no shipping required by going to https://storyworth.com/majority you'll get $10 of your first purchase!
Henson Shaving: Go to https://hensonshaving.com/majority  and use code MAJORITY for a free 100-pack of blades!
Quip: If you go to this link RIGHT NOW, you'll get your first refill FREE.
Shopify: Go to this link here for a FREE fourteen-day trial and get full access to Shopify's entire suite of features.
LiquidIV: You can get 25% off when you go to liquidiv.com and use code MAJORITYREP at checkout.
Stamps.com: Start mailing and shipping with stamps.com, and keep more money in your pocket every day. Sign up with promo code MAJORITYREPORT for a special offer that includes a 4-week trial, plus free postage and a digital scale.
ZipRecruiter: Find the right employees for your workplace with ZipRecruiter. Try it FOR FREE at this exclusive web address.
Nutrafol: For FIFTEEN DOLLARS OFF go to https://nutrafol.com/men/ with promo code MAJORITY.
Outer: See the difference at go.liveouter.com/MAJORITY. Plus, for a limited time, get $300 off and FREE shipping.
Sunset Lake CBD: Visit sunsetlakecbd.com.
Grove: Go to this link here today to get a free gift set worth up to fifty dollars with your first order. Plus, shipping is fast and FREE.
Headspace: Try this link, with discount code MAJORITY and get one month FREE of their entire mindfulness library.
StartMail: Start securing your email privacy with StartMail. Sign up today and you'll get 50% off your first year! Go to this link here for our special promotion!.
CozyEarth: Go to this link here and enter the special promo code MAJORITY at checkout to SAVE thirty-five percent now.