LA School Workers Win Big Raises After Walk-Out - The Monday AM Quickie 3/27/23
Hello everyone! New AM Quickie team member Robert Hitt here. I'm a masters student at the Heller School of Social Policy and Management and former intern at the American Prospect. I have a soft spot for workers' rights so I'll flag a fair number of labor stories for your reading pleasure.-Robert
Subscribe to the AM Quickie's NEW paid newsletters here!
THE BIG NEWS
Striking to Win! LA School Workers Reach Tentative Deal With District
A three-day strike applied the necessary pressure to win a deal between striking workers and Los Angeles United School District. Local 99 of the Service Employees International Union agreed to a tentative deal with LAUSD that would provide 30% raise for more than 30,000 of the school district's lowest-paid workers, including bus drivers, gardeners, special education assistants, teacher aides, custodians, and cafeteria workers.
The Los Angeles Times interviewed some celebrating workers for whom the win meant relief from financial desperation:
For Carmen Carbajal, who works as a special-education assistant at Bandini Elementary School in San Pedro, the extra money will go toward paying off more than $4,000 in credit card debt she accumulated to pay off utility bills and put gas in her car. She also hopes to repair the leaky roof in her garage.
"I will be able to breathe a little bit," said Carbajal, who has worked in the district for more than 25 years and earns $22 an hour.
The New York Times reports that Mayor Karen Bass was instrumental in mediating the deal, with both the union and school district singing her praises. Bass told NYT that she'd been holding informal talks with both sides before the strikes and offered Los Angeles City Hall as a neutral meeting space.

Teachers and the public made a strong showing of solidarity for the school support workers. LAUSD teachers joined the strike, more than doubling the number of strikers to 65,000. And despite the work stoppage causing schools to close for over 400,000 kids, parents were largely on the side of the workers.
MORE STORIES TO WATCH
Putin to Deploy Tactical Nukes to Belarus
Russia is aggressively escalating its war in Ukraine and conflict with the U.S. and Nato by placing tactical nuclear weapons in its ally Belarus, potentially violating the Treaty on the Non-Proliferation of Nuclear Weapons. Putin denies any violation because ownership of the weapons is not being transferred to Belarus, but this doesn't change that the nukes would be in striking distance of Kyiv. He has made a habit of violating nuclear-arms treaties and publicly threatened to use tactical nuclear weapons to defend Russia's "territorial integrity."  No announcement has been made for when the nukes would be moved.
Spill that Tea: NLRB Retroactively Strikes Down Broad Non-Disparagement Clauses
Further solidifying her rock-star status among laborites, National Labor Relations Board general counsel Jennifer Abruzzo issued guidance declaring "overly broad" non-disparagement clauses in severance packages void. Keep an eye out for all the stories of employer wrongdoing that this decision brings to light; it already triggered many mistreated workers to let loose on twitter.
QUICKEST QUICKIES
SOME NUMBER
1.2 seconds
That's how much time Cigna spends on average reviewing patient records before determining whether certain procedures are medically necessary. A recent ProPublica investigation showed that medical directors at the insurance giant rely on an inaccurate algorithm to accept or deny claims. This method, which is almost certainly illegal, has saved the company millions while shifting costs onto patients.
ON THE SHOW TODAY
3/27: Sam and Emma host Jeff Sharlet, professor of English at Dartmouth College, to discuss his recent book The Undertow: Scenes From a Slow Civil War.
DON'T MISS MR CLIPS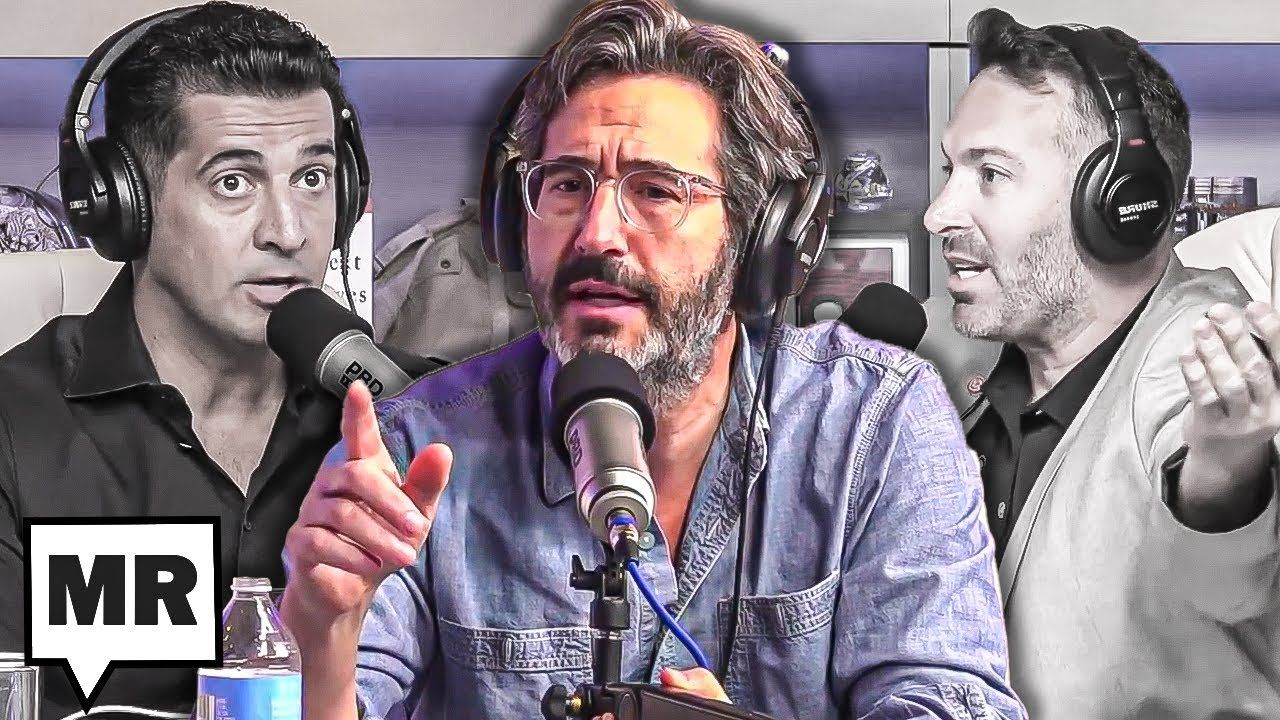 Watch Sam's mouth water when they say "social security is going bankrupt."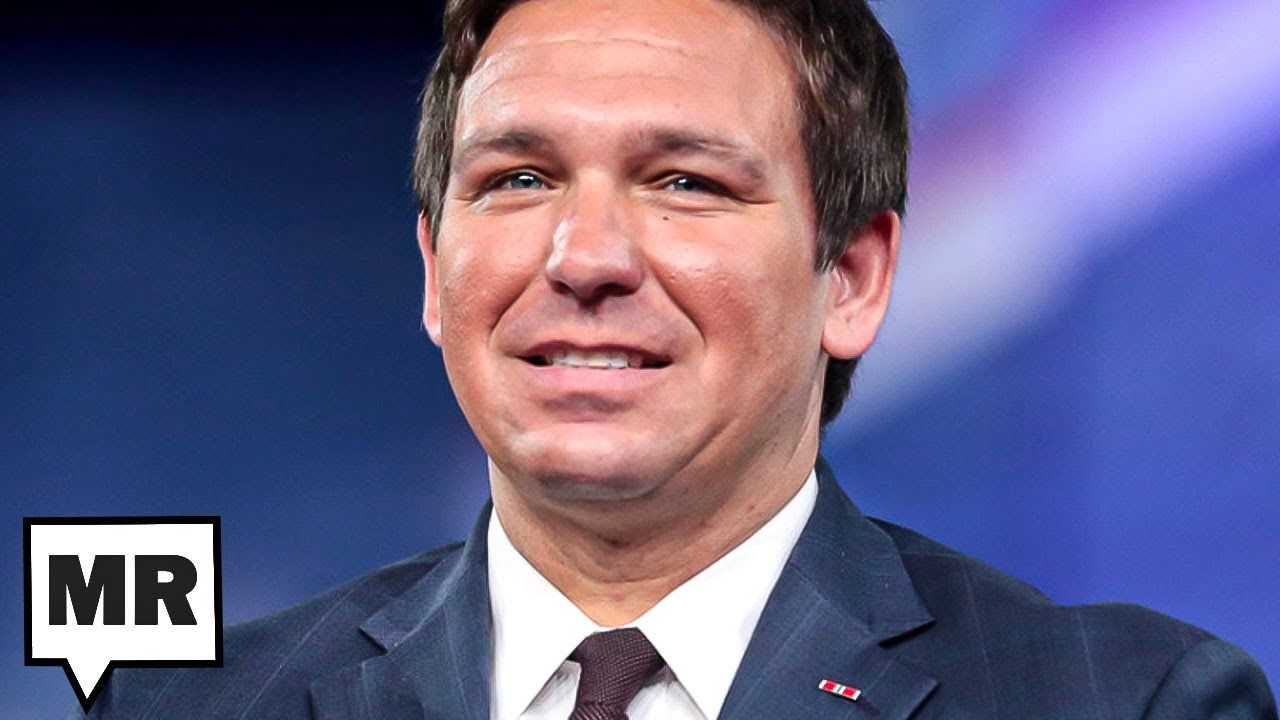 Meatball Ron is not doing well.
PARTING WORDS
"Place your hands over your hearts for the number one song...'Justice for All' featuring President Donald J. Trump and the J6 Choir."
-- An announcer at Donald Trump's Waco, Texas rally introducing a video of imprisoned January 6th insurrectionists singing the "Star Spangled Banner."
---
Quickie Discount Code Corner
Hey check it out! Stuff on sale!
IAC Laser Engraving: IAC Laser Engraving is a Leftist-owned Worker Collective started by long time listener, Ryan Lubin in September of 2021. Visit iaclasers.com to order your custom item today and  enter in Coupon Code: "MAJORITY10" at purchase to receive a 10% discount on their AMAZING products."
ExpressVPN: Secure your online data TODAY by visiting this link. That's https://www.expressvpn.com/majority and you can get an extra three months FREE.
Fast Growing Trees: Go to this link right now, and you'll get FIFTEEN PERCENT OFF your entire order.
Ritual: Get key nutrients without the B.S. Ritual is offering our listeners 10% off during your first three months. Visit here to start your Ritual today.
Aura: Protect yourself from America's fastest-growing crime. Try Aura for 14 days for free: https://aura.com/majority
ZBiotics: Go to https://thld.co/zbiotics_majority_0722  and get 15% off your first order of ZBiotics Pre-Alcohol Probiotic by using my code MAJORITY at checkout. ‌‌‌‌HoldOn Bags: HoldOn plant-based compostable kitchen/trash bags: Get 20% OFF with code MAJORITY at https://holdonbags.com/majority
StoryWorth: StoryWorth is an online service that helps every other figure in your life share stories through thought-provoking questions about their memories and personal thoughts. Get started right away with no shipping required by going to https://storyworth.com/majority you'll get $10 of your first purchase!
Henson Shaving: Go to https://hensonshaving.com/majority  and use code MAJORITY for a free 100-pack of blades!
Quip: If you go to this link RIGHT NOW, you'll get your first refill FREE.
Shopify: Go to this link here for a FREE fourteen-day trial and get full access to Shopify's entire suite of features.
LiquidIV: You can get 25% off when you go to liquidiv.com and use code MAJORITYREP at checkout.
Stamps.com: Start mailing and shipping with stamps.com, and keep more money in your pocket every day. Sign up with promo code MAJORITYREPORT for a special offer that includes a 4-week trial, plus free postage and a digital scale.
ZipRecruiter: Find the right employees for your workplace with ZipRecruiter. Try it FOR FREE at this exclusive web address.
Nutrafol: For FIFTEEN DOLLARS OFF go to https://nutrafol.com/men/ with promo code MAJORITY.
Outer: See the difference at go.liveouter.com/MAJORITY. Plus, for a limited time, get $300 off and FREE shipping.
Sunset Lake CBD: Visit sunsetlakecbd.com.
Grove: Go to this link here today to get a free gift set worth up to fifty dollars with your first order. Plus, shipping is fast and FREE.
Headspace: Try this link, with discount code MAJORITY and get one month FREE of their entire mindfulness library.
StartMail: Start securing your email privacy with StartMail. Sign up today and you'll get 50% off your first year! Go to this link here for our special promotion!.
CozyEarth: Go to this link here and enter the special promo code MAJORITY at checkout to SAVE thirty-five percent now.