Seditionist Conspirator Stewart Rhodes Gets 18 Years - The Friday AM Quickie 5/26/23
The wildfire smoke up here has thinned out a bit at last. Wildfire season wasn't such an event when I was a kid, I swear. - Corey
---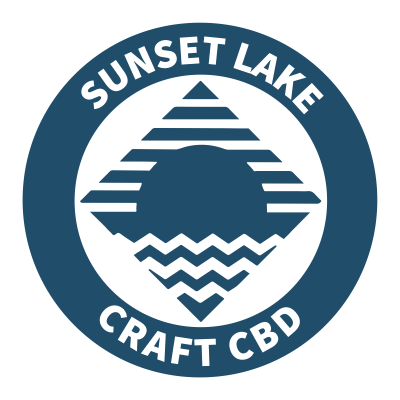 Sunset Lake CBD is brought to you by long-time MR listeners. Because of the support of Majority Report listeners and AM Quickie readers like you, Sunset Lake CBD was able to donate more than $30,000 to mutual aid, reproductive rights, and publicly-owned media organizations in 2022.
If you're looking for help with your aches and pains and want to support a good cause, visit www.sunsetlakecbd.com now and find a product that's right for you. Use code "leftisbest" (all one word) at checkout for 20% off of your order.
---
Subscribe to the AM Quickie's NEW paid newsletters here!
THE BIG NEWS
Top Oath Keeper Sentenced; DeSantis Vows Jan. 6 Pardons
Yesterday U.S. District Judge Amit Mehta sentenced Yale law grad and Oath Keepers founder Stewart Rhodes to 18 years in prison for engaging in a seditious conspiracy to overthrow democracy and install Donald Trump as a dictator on Jan. 6, 2021. Per the Associated Press, Rhodes expressed no remorse and did not appeal for leniency. Instead, he cast himself as a patriotic martyr, saying "I'm a political prisoner and like President Trump my only crime is opposing those who are destroying our country." Just days ago, as prosecutors noted, he again called for "regime change" in the U.S. The grandstanding phony plans to appeal his conviction. He got off easy: prosecutors had asked for 25 years.
Mehta said Rhodes "wants democracy in this country to devolve into violence," and warned that the moment Rhodes is released "whenever that may be, [he] will be ready to take up arms against [his] government." Thanks to the insurrection, Americans, Mehta said, "now hold our collective breaths every time an election is approaching."
Indeed, the threat of violence from the right is now an implicit and explicit feature of our politics. Guantanamo Bay torture overseer-turned-Florida Gov. and GOP presidential candidate Ron DeSantis yesterday promised to pardon all Jan. 6 defendants, including Trump, on day one of his presidency, if elected. Trump himself refuses to commit to accepting the results of the 2024 election -- in his world, preparations for the next insurrection have already begun.
In related news, the Washington Post reports that two Trump employees moved boxes of papers the day before the FBI visited Mar-a-Lago to retrieve classified documents -- "timing that investigators have come to view as suspicious and an indication of possible obstruction." Confirming reports that a charging decision will be reached soon, Special Counsel Jack "Smith's team has concluded the bulk of its investigative work in the documents case and believes it has uncovered a handful of distinct episodes of obstructionist conduct." And the New York Times reports that Trump adviser Steve Bannon will stand trial next May for his We Build the Wall fundraising scam. Bannon "faces five felony counts including money laundering and conspiracy, and could face a maximum sentence of five to 15 years." The courts won't solve America's underlying political problems, but that doesn't mean these fascist goons shouldn't face justice.
MORE STORIES TO WATCH
Supreme Court Handcuffs the EPA Again
The Supreme Court yesterday gutted the 1972 Clean Water Act by ruling in favor of an Idaho couple who filled a protected wetland on their property with gravel and sand without obtaining a permit, and saying the Environmental Protection Agency had no right to regulate such development. As the New York Times reports:
The decision was nominally unanimous, with all the justices agreeing that the homeowners who brought the case should not have been subject to the agency's oversight. But there was sharp disagreement about the majority's reasoning.
Justice Brett M. Kavanaugh, joined by the three liberal justices in a concurring opinion, said the decision would harm the E.P.A.'s ability to combat pollution.
When Brett Kavanaugh is saying you've gone too far in favor of polluters, there's obviously a problem. In a separate dissenting opinion, Justice Elena Kagan recalled last year's ruling limiting the Clean Air Act, and criticizing the court for appointing "itself as the national decision-maker on environmental policy." Considering how quickly climate change is happening, these rulings place us all in danger.
Dumpster Fire: Texas AG Ken Paxton Impeached
The Texas state House is set to vote as early as today on the impeachment of Attorney General Ken Paxton, the Associated Press reports; the articles against him include "misapplication of public resources, bribery and obstruction of justice." This week, per the Dallas Morning News, a dumpster fire broke out outside of Paxton's office, just hours after investigators accused him of several crimes. The real dumpster fire, however, is inside Paxton's office. As the Washington Post sums it up, Paxton, who has been under indictment for years, now stands accused by fellow Republicans of abusing his office and retaliating against whistleblowers who had accused him of corruption. Paxton settled a lawsuit by those whistleblowers for $3.3 million, a sum he sought to pay using taxpayer funds. That particularly irked the legislature. Among his alleged wrongdoing, Paxton used state resources to help a donor pal, Nate Paul, in a private legal matter. In exchange, investigators said, Paul helped with a "floor-to-ceiling renovation" of Paxton's home and hired a woman Paxton allegedly had a fling with. The FBI is also reportedly looking into Paxton's relationship with the donor. Witch hunt!
QUICKEST QUICKIES
SOME NUMBER
$80 million
That's how much U.S. cities have agreed to pay out in settlements to protesters injured by police during racial justice protests in the summer of 2020, according to the Guardian. "I have never seen a wave of settlements for police brutality like this in American history," says Justin Hansford, director of the Thurgood Marshall Civil Rights Center.
ON THE SHOW TODAY
5/26: It's Casual Friday! Sam and Emma host David Dayen, executive editor at The American Prospect to round up the week in news. Then, they're joined by David Feldman of The David Feldman Show!
DON'T MISS MR CLIPS
I really hope the woman worker wasn't punished for praising Satan.
Just don't ask for specifics.
PARTING WORDS
"They need to be convicted in trial and immediately shot in the back of the head, and then we can string them up above a bridge so the public can see the consequences of that kind of wickedness. There should be no excuse to not put these people to death."
-- Sure Foundation Baptist Church Pastor Jason Graber of Spokane, Washington, telling his parishoners what he thinks should happen to the parents of transgender children in an April sermon that was posted to YouTube. The church, identified as a hate group by the Southern Poverty Law Center, was condemned by dozens of religious leaders from eastern Washington State who called Graber's words "an incitement to violence and terrorism."
---
Quickie Discount Code Corner
Hey check it out! Stuff on sale!
IAC Laser Engraving: IAC Laser Engraving is a Leftist-owned Worker Collective started by long time listener, Ryan Lubin in September of 2021. Visit iaclasers.com to order your custom item today and  enter in Coupon Code: "MAJORITY10" at purchase to receive a 10% discount on their AMAZING products."
ExpressVPN: Secure your online data TODAY by visiting this link. That's https://www.expressvpn.com/majority and you can get an extra three months FREE.
Fast Growing Trees: Go to this link right now, and you'll get FIFTEEN PERCENT OFF your entire order.
Ritual: Get key nutrients without the B.S. Ritual is offering our listeners 10% off during your first three months. Visit here to start your Ritual today.
Aura: Protect yourself from America's fastest-growing crime. Try Aura for 14 days for free: https://aura.com/majority
ZBiotics: Go to https://thld.co/zbiotics_majority_0722  and get 15% off your first order of ZBiotics Pre-Alcohol Probiotic by using my code MAJORITY at checkout. ‌‌‌‌HoldOn Bags: HoldOn plant-based compostable kitchen/trash bags: Get 20% OFF with code MAJORITY at https://holdonbags.com/majority
StoryWorth: StoryWorth is an online service that helps every other figure in your life share stories through thought-provoking questions about their memories and personal thoughts. Get started right away with no shipping required by going to https://storyworth.com/majority you'll get $10 of your first purchase!
Henson Shaving: Go to https://hensonshaving.com/majority  and use code MAJORITY for a free 100-pack of blades!
Quip: If you go to this link RIGHT NOW, you'll get your first refill FREE.
Shopify: Go to this link here for a FREE fourteen-day trial and get full access to Shopify's entire suite of features.
LiquidIV: You can get 25% off when you go to liquidiv.com and use code MAJORITYREP at checkout.
Stamps.com: Start mailing and shipping with stamps.com, and keep more money in your pocket every day. Sign up with promo code MAJORITYREPORT for a special offer that includes a 4-week trial, plus free postage and a digital scale.
ZipRecruiter: Find the right employees for your workplace with ZipRecruiter. Try it FOR FREE at this exclusive web address.
Nutrafol: For FIFTEEN DOLLARS OFF go to https://nutrafol.com/men/ with promo code MAJORITY.
Outer: See the difference at go.liveouter.com/MAJORITY. Plus, for a limited time, get $300 off and FREE shipping.
Sunset Lake CBD: Visit sunsetlakecbd.com.
Grove: Go to this link here today to get a free gift set worth up to fifty dollars with your first order. Plus, shipping is fast and FREE.
Headspace: Try this link, with discount code MAJORITY and get one month FREE of their entire mindfulness library.
StartMail: Start securing your email privacy with StartMail. Sign up today and you'll get 50% off your first year! Go to this link here for our special promotion!.
CozyEarth: Go to this link here and enter the special promo code MAJORITY at checkout to SAVE thirty-five percent now.