Is Pelosi Controlling Access to Feinstein? - The Friday AM Quickie 5/19/23
Do check out Quickie emeritus writer Jack Crosbie's latest feature in Rolling Stone, about armed antifascists and the John Brown Gun Club. - Corey
---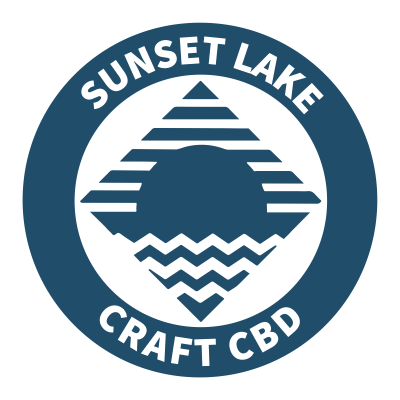 They know how crazy buying CBD online can be and that's why they want to be your one-stop CBD shop. Unlike some companies, Sunset Lake CBD grows everything that they infuse into their products and will provide you with certified test results with every order.
Still unsure? Email or call and speak to a real person— they can help walk you through the process and recommend the right product for you. They want to make buying CBD stress-free! Visit www.sunsetlakecbd.com and let them help you find that peace of mind. Enter code "leftisbest" (that's one word) at checkout for 20% off every order.
---
Subscribe to the AM Quickie's NEW paid newsletters here!
THE BIG NEWS
Feinstein Is in Even Worse Shape Than You Thought
There were a couple of significant stories yesterday concerning the ailing 89-year-old California Democratic Sen. Dianne Feinstein. First, the New York Times reports that her condition is worse than her office has disclosed – and it isn't, as she says, "the flu."
The shingles spread to her face and neck, causing vision and balance impairments and facial paralysis known as Ramsay Hunt syndrome. The virus also brought on a previously unreported case of encephalitis, a rare but potentially debilitating complication of shingles... Characterized by swelling of the brain, post-shingles encephalitis can leave patients with lasting memory or language problems, sleep disorders, bouts of confusion, mood disorders, headaches and difficulties walking.
Second, Politico reports that Feinstein's "primary caregiver" is now Nancy Carinne Prowda, the eldest daughter of former House Speaker Nancy Pelosi. The two families are old friends, but the arrangement has "raised uncomfortable questions about whether Nancy Pelosi's political interests are in conflict with Feinstein's personal interests." Pelsoi is backing Rep. Adam Schiff to replace Feinstein, but if the ailing Sen. does step down, California Gov. Gavin Newsom is likely to appoint Rep. Barbara Lee to the Senate, weakening Schiff's chances.
The Times, which says Prowda "has been practically living at [Feinstein's] house during her recovery," also reported the following:
At home in San Francisco during her recovery, Ms. Feinstein refused to have contact with California lawmakers who tried checking in with her. A call from Mr. Newsom on her personal phone was answered by an aide and went unreturned. An offer of an in-person visit from Senator Alex Padilla, Democrat of California, was flatly rejected. Even some family members who wanted to see her were turned away.
Is Pelosi's daughter controlling access to Feinstein? It sure seems that way, per this Los Angeles Times story. Is Pelosi helping to keep Feinstein in office when the Sen.'s health would be better served by retirement? That's harder to answer. But between the lines, all these stories suggest that Pelosi's family has effectively taken charge of one of California's two Senate seats. None dare call it elder abuse, but the situation is as grim as anything I've seen in U.S. politics.
MORE STORIES TO WATCH
Supreme Court Punts on Tech Industry Shield Law
Section 230 of the Communications Decency Act, better known simply as Section 230, protects Silicon Valley companies from liability for hosting content posted by users. The Supreme Court was asked in two recent cases to consider the constitutionality of that aspect of the law, but yesterday the justices said they'd rather not. The court released an unsigned opinion declining to consider a challenge to Section 230 involving YouTube on the grounds that the case raised identical issues to a complaint against Twitter, which they also declined to consider. Per the Washington Post, the court's decision to sidestep the matter of Section 230 is a "victory for Google and other social media companies, who argued that any change to the provision could upend the Internet, leaving companies exposed to lawsuits over their efforts to police offensive posts, photos and videos on their service." But as NBC News reports, both the Biden administration and Congressional Republicans agree that Section 230 needs reform, though they disagree on the whys and hows. Finally, per the Associated Press, a new poll shows just 18 percent of Americans, and only 12 percent of women, have a great deal of confidence in the Supreme Court, a 50-year low.
G7 Summit Kicks Off Today in Hiroshima
President Joe Biden and Japanese Prime Minister Fumio Kishida met yesterday ahead of the Group of Seven summit, held this year in Kishida's home city, which the U.S. destroyed with atomic weapons at the end of World War II. Russia's war in Ukraine will be a leading topic at the summit, but threats from artificial intelligence will also be discussed. Per the Associated Press, Biden and Kishida talked about "economic matters" yesterday, including renewable energy promotion and supply chains for "critical minerals." Meanwhile, China -- not a G7 member, but the subject of some hand-wringing -- is hosting some counterprogramming with its inaugural China-Central Asia summit. As the New York Times reports, the China-led summit underscores Russia's waning influence in many former Soviet republics.
QUICKEST QUICKIES
SOME NUMBER
35
That's how many Los Angeles County Sheriff Department deputies, identified as members of deputy gangs called the Executioners and the Banditos, have been told by the county's inspector general to show their tattoos and name any other deputies with similar ink. According to the LA Times, members of the Executioners "are alleged to sport tattoos of a skull with Nazi imagery and an AK-47," while the Banditos "are allegedly known for their matching tattoos of a skeleton outfitted with a sombrero, bandoleer and pistol."
ON THE SHOW TODAY
5/19: It's Casual Friday! Sam and Emma host Ryan Grim, DC Bureau Chief at The Intercept, to round up the week in news.
DON'T MISS MR CLIPS
This is what happens when nobody is allowed to tell a rich man "no."
Some context for today's Big News.
PARTING WORDS
"It's like calling a person of color the N-word which should never happen. Calling me a white supremacist is equal to that."
-- Crackpot white supremacist Georgia Rep. Marjorie Taylor Greene, who hopes to impeach Joe Biden, speaking to reporters yesterday about an argument she had with Democratic New York Rep. Jamaal Bowman on Wednesday. Greene said she felt "threatened" by the Black congressman's presence; meanwhile, GOP Rep. Clay Higgins of Louisiana was caught on tape manhandling a protester.
---
Quickie Discount Code Corner
Hey check it out! Stuff on sale!
IAC Laser Engraving: IAC Laser Engraving is a Leftist-owned Worker Collective started by long time listener, Ryan Lubin in September of 2021. Visit iaclasers.com to order your custom item today and  enter in Coupon Code: "MAJORITY10" at purchase to receive a 10% discount on their AMAZING products."
ExpressVPN: Secure your online data TODAY by visiting this link. That's https://www.expressvpn.com/majority and you can get an extra three months FREE.
Fast Growing Trees: Go to this link right now, and you'll get FIFTEEN PERCENT OFF your entire order.
Ritual: Get key nutrients without the B.S. Ritual is offering our listeners 10% off during your first three months. Visit here to start your Ritual today.
Aura: Protect yourself from America's fastest-growing crime. Try Aura for 14 days for free: https://aura.com/majority
ZBiotics: Go to https://thld.co/zbiotics_majority_0722  and get 15% off your first order of ZBiotics Pre-Alcohol Probiotic by using my code MAJORITY at checkout. ‌‌‌‌HoldOn Bags: HoldOn plant-based compostable kitchen/trash bags: Get 20% OFF with code MAJORITY at https://holdonbags.com/majority
StoryWorth: StoryWorth is an online service that helps every other figure in your life share stories through thought-provoking questions about their memories and personal thoughts. Get started right away with no shipping required by going to https://storyworth.com/majority you'll get $10 of your first purchase!
Henson Shaving: Go to https://hensonshaving.com/majority  and use code MAJORITY for a free 100-pack of blades!
Quip: If you go to this link RIGHT NOW, you'll get your first refill FREE.
Shopify: Go to this link here for a FREE fourteen-day trial and get full access to Shopify's entire suite of features.
LiquidIV: You can get 25% off when you go to liquidiv.com and use code MAJORITYREP at checkout.
Stamps.com: Start mailing and shipping with stamps.com, and keep more money in your pocket every day. Sign up with promo code MAJORITYREPORT for a special offer that includes a 4-week trial, plus free postage and a digital scale.
ZipRecruiter: Find the right employees for your workplace with ZipRecruiter. Try it FOR FREE at this exclusive web address.
Nutrafol: For FIFTEEN DOLLARS OFF go to https://nutrafol.com/men/ with promo code MAJORITY.
Outer: See the difference at go.liveouter.com/MAJORITY. Plus, for a limited time, get $300 off and FREE shipping.
Sunset Lake CBD: Visit sunsetlakecbd.com.
Grove: Go to this link here today to get a free gift set worth up to fifty dollars with your first order. Plus, shipping is fast and FREE.
Headspace: Try this link, with discount code MAJORITY and get one month FREE of their entire mindfulness library.
StartMail: Start securing your email privacy with StartMail. Sign up today and you'll get 50% off your first year! Go to this link here for our special promotion!.
CozyEarth: Go to this link here and enter the special promo code MAJORITY at checkout to SAVE thirty-five percent now.