Hurricane Ian is About to Hit - The Tuesday AM Quickie 9/27/22
Tuesday again? No problem. – Jack
Tell your friends to sign up for this M-F newsletter at AMQuickie.com!
THE BIG NEWS
Hurricane Ian Hits Florida: The Only Question is How Bad It Will Be
Hurricane Ian continues its now-inexorable march toward the west coast of Florida, as residents batten down the hatches for the area's most severe storm in years.
The hurricane is expected to make landfall in Pinellas County, which encompasses St. Petersberg and is immediately west of Tampa, at some point on Thursday morning. Rain is already causing flooding in Miami as the storm sweeps up through the Caribbean and into the Gulf of Mexico. Look at this:
Tampa Bay airport is shutting down at 5pm today, and the port is shutting down by the time you read this. St. Pete's hospital is suspending services and transferring patients to other centers. Schools are canceled and everything is coming to a halt.
The greater picture has good news and bad news. The bad news is this: Ian's path looks remarkably similar to a worst-case-scenario hurricane that the Tampa Bay Regional Planning Council mapped out way back in 2009, which projected storm surges of up to 30 feet in some areas of the bay.
Here's the good news, though: it doesn't seem as though Ian will hit the area with as much force as a worst-case scenario storm. Right now it's projected to be a category 4 at its peak off the coast of Florida, but degrade to a category 3 by the time it makes landfall. Here's hoping that stays, and that the storm surges aren't as bad as they can be.
This one is near and dear to me personally – I have family in the area and uh... am... supposed to get married in St. Petersburg in the very near future. So fingers crossed! I'll certainly be watching this one throughout the week.
MORE STORIES TO WATCH
Liz Truss Is Trying Trickle-Down Economics in the UK
New British Prime Minister Liz Truss came in with a bold plan: what if she simply did some Ronald Reagan Margaret Thatcher-school trickle down economics and oh no what's that the economy is dying? The pound is weaker than the dollar for the first time in oh man I can't even remember? CNBC reports that it's 37 year lows. Liz what are you doing? Who are these tax breaks for (the very rich)? Conservatives, man. They never learn.
Shutdown Watch: Manchin Machinations Coming This Week
What's that? Shutdown again? Here we go. Congress has three legislative days left, including today, to avert an end-of-week government shutdown, and right now the stopgap funding bill is in doubt because of, you guessed it, the whims and priorities of one Joe Manchin. The issue at hand is a poison pill – some energy permitting reforms that would help polluters like Manchin and his backers – being included in the stopgap bill. Schumer promised Manchin they'd get in there in exchange for his support on the IRA, but the progressive wing is pissed: they say Manchin's poison pill undoes all the climate gains they made with that bill. Stay tuned to see how this crapfest plays out this week.
QUICKEST QUICKIES
SOME NUMBER
$400 Billion
The cost of Biden's student loan forgiveness plan, over, sorry, what? That's a disingenuous number? Oh it refers to the cost over thirty years per the CBO? And it's still less than we spend on the military in one year? Wow. Sounds like a deal to me!
ON THE SHOW TODAY
9/27: Sam is back, and he and Emma break down the biggest headlines of the day. Then they are joined by Trita Parsi, Executive Vice President at the Quincy Institute, to discuss the recent widespread demonstrations in Iran.


DON'T MISS MR CLIPS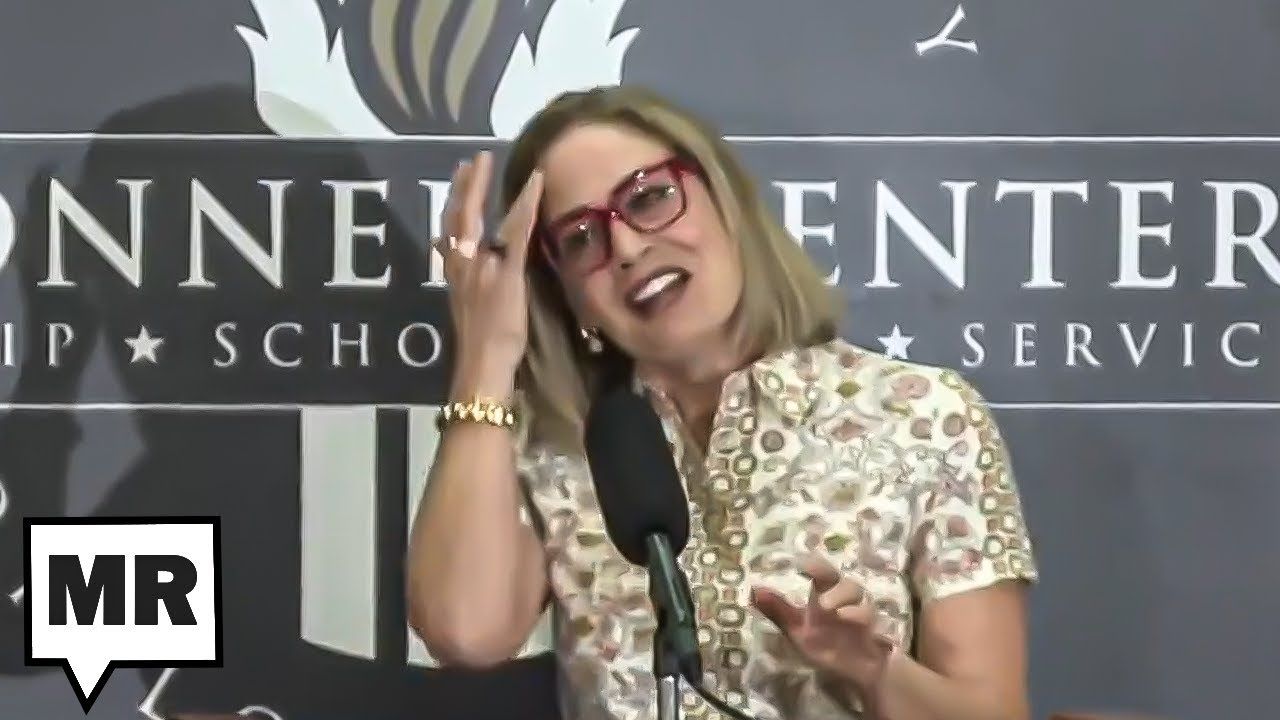 It's all about the filibuster.
This stuff makes me wildly mad.
PARTING WORDS
"The fact this could be larger than anything we've seen is very concerning. We have such a density of people, and we've put our greatest valued real estate and the tax base in really the most vulnerable areas. We haven't had to make too many of those decisions in this area. It's something hard that we don't want to talk about."
– Libby Carnahan, a Florida Sea Grant agent and a founder of the Tampa Bay Climate Science Advisory Panel, formed in 2014 to help area leaders better understand the rising flood risks and find ways to become more resilient.
Quickie Discount Code Corner
Hey check it out! Stuff on sale!
*NEWCOMER* IAC Laser Engraving: IAC Laser Engraving is a Leftist-owned Worker Collective started by long time listener, Ryan Lubin in September of 2021. Visit iaclasers.com to order your custom item today and  enter in Coupon Code: "MAJORITY10" at purchase to receive a 10% discount on their AMAZING products."
Established Titles: Get an amazing gift for your dad this Father's Day! Go to https://establishedtitles.com/majority and get 10% off today.
ExpressVPN: Secure your online data TODAY by visiting this link. That's https://www.expressvpn.com/majority and you can get an extra three months FREE.
Fast Growing Trees: Go to this link right now, and you'll get FIFTEEN PERCENT OFF your entire order.
Ritual: Get key nutrients without the B.S. Ritual is offering our listeners 10% off during your first three months. Visit here to start your Ritual today.
Aura: Protect yourself from America's fastest-growing crime. Try Aura for 14 days for free: https://aura.com/majority
Quip: If you go to this link RIGHT NOW, you'll get your first refill FREE.
Shopify: Go to this link here for a FREE fourteen-day trial and get full access to Shopify's entire suite of features.
LiquidIV: You can get 25% off when you go to liquidiv.com and use code MAJORITYREP at checkout.
Stamps.com: Start mailing and shipping with stamps.com, and keep more money in your pocket every day. Sign up with promo code MAJORITYREPORT for a special offer that includes a 4-week trial, plus free postage and a digital scale.
ZipRecruiter: Find the right employees for your workplace with ZipRecruiter. Try it FOR FREE at this exclusive web address.
Nutrafol: For FIFTEEN DOLLARS OFF go to https://nutrafol.com/men/ with promo code MAJORITY.
Outer: See the difference at go.liveouter.com/MAJORITY. Plus, for a limited time, get $300 off and FREE shipping.
Sunset Lake CBD: Visit sunsetlakecbd.com.
Grove: Go to this link here today to get a free gift set worth up to fifty dollars with your first order. Plus, shipping is fast and FREE.
Headspace: Try this link, with discount code MAJORITY and get one month FREE of their entire mindfulness library.
StartMail: Start securing your email privacy with StartMail. Sign up today and you'll get 50% off your first year! Go to this link here for our special promotion!.
CozyEarth: Go to this link here and enter the special promo code MAJORITY at checkout to SAVE thirty-five percent now.