Got 'Em: Proud Boys Guilty of Seditious Conspiracy - The Friday AM Quickie 5/5/23
I'm on the road so if there were some late-breaking stories last night I might've missed them. Apologies. Robert's got you covered Monday. - Corey
---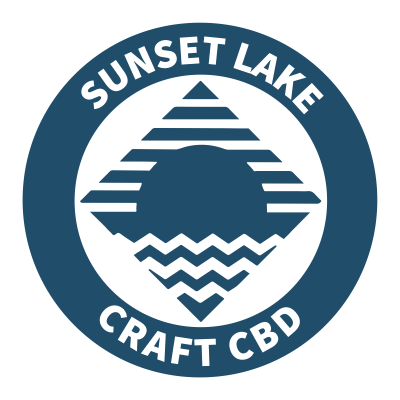 Sunset Lake CBD is brought to you by long-time MR listeners. Because of the support of Majority Report listeners and AM Quickie readers like you, Sunset Lake CBD was able to donate more than $30,000 to mutual aid, reproductive rights, and publicly-owned media organizations in 2022.
If you're looking for help with your aches and pains and want to support a good cause, visit www.sunsetlakecbd.com now and find a product that's right for you. Use code "leftisbest" (all one word) at checkout for 20% off of your order.
---
Subscribe to the AM Quickie's NEW paid newsletters here!
THE BIG NEWS
Guilty, Guilty, Guilty, Guilty: Proud Boys Verdict Is In
HuffPost's Andy Campbell, who wrote the book on the Proud Boys, breaks down yesterday's verdict on the group's role in the Jan. 6, 2021 Capitol insurrection:
After almost a week of deliberation, a jury in Washington, D.C., returned a partial verdict finding Proud Boys Enrique Tarrio — the gang's chairman — Ethan Nordean, Joseph Biggs and Zachary Rehl guilty of seditious conspiracy, a rare charge historically brought against terrorists on American soil.
The jury was deadlocked on the seditious conspiracy charge for the fifth defendant, Dominic Pezzola, and various other charges lodged against each Proud Boy, including destruction of government property and assaulting law enforcement. But all five were convicted of obstruction charges and conspiracy related to delaying Congress on Jan. 6. Pezzola — the first to breach a Capitol window using a riot shield stolen from an officer — was the sole Proud Boy found guilty of robbery and assaulting an officer. ...
While prosecutors put together a strong case against these five defendants, several questions about the Proud Boys' role in the events of Jan. 6 remain unanswered.
Notably absent at trial was a substantial examination of the gang's connection to longtime Trump confidant Roger Stone, and other Trump allies, leading up to the attack. ... It's also unclear what chilling effect, if any, the trial will have on the national Proud Boys organization or the growing extremist crisis under the Republican Party.
Seditious conspiracy carries a maximum sentence of 20 years in prison, but the Proud Boys were also convicted of other felonies, so they could be looking at 50 years. Between this case and the related guilty verdicts in the Oath Keepers trial, the Justice Department is racking up wins, having now secured 14 convictions on that exceedingly rare sedition charge. Per the Washington Post, the guilty verdicts should help DOJ Special Counsel Jack Smith bring further criminal indictments in relation to Donald Trump's Jan. 2021 coup attempt, which is now a key part of his 2024 campaign mythology. As someone who reported on the earliest phases of the Proud Boys' campaign of street violence, which police largely failed to stop, it's gratifying to see these verdicts.
MORE STORIES TO WATCH
Harlan Crow Also Paid Tuition for Relative of Clarence Thomas
ProPublica's latest scoop on the corruption of a Supreme Court justice reveals that Clarence Thomas's billionaire buddy, Harlan Crow, picked up an estimated $150,000 private school tuition bill for a grandnephew Thomas was raising "as a son." As with Crow's other largesse, the justice failed to report the tuition payments from Crow on his annual financial disclosures. ProPublica interviewed the grandnephew, Mark Martin, as well as his former classmates, and former staff at the two schools Martin attended on Crow's dime; reporters also uncovered receipts of the transactions in unrelated court records. Senate Judiciary Committee chair Dick Durbin, the Illinois Democrat, said yesterday that the latest ProPublica report puts the reputation of the Supreme Court as well as Chief Justice John Roberts at stake; so far, however, only Connecticut Democratic Sen. Richard Blumenthal has called for subpoenaing Thomas and requested a Justice Department probe.
Trumpdates: Tucker Is in Post-Fox TV Talks with Donald
QUICKEST QUICKIES
SOME NUMBER
$17
That would be the new federal minimum wage, up from $7.25 per hour, under a labor-backed bill introduced yesterday by Vermont socialist Sen. Bernie Sanders, who is also advocating for a 32-hour work week.
ON THE SHOW TODAY
5/5: It's Casual Friday! Sam and Emma host Alex Pareene, Contributing Editor at the New Republic and proprietor of the AP newsletter on Substack, to round up the week in news. Then, they're joined by Tom Scharpling of The Best Show!

DON'T MISS MR CLIPS
The judiciary branch has a problem.
Inflation being what it is, a 3 percent raise seems like a modest ask.
PARTING WORDS
"If we don't strike for this right now, the AI technology will advance so quickly that it will no longer be possible to negotiate a fair contract in the context of AI—even three years from now when our contract will be up again. So we have to do it now or never."
-- Liz Hynes, a writer for "Last Week Tonight with John Oliver," and strike captain for the Writer's Guild of America, speaking to Vice News about why film, television and other union writers are demanding that employers agree to limits on the use of artificial intelligence.
---
Quickie Discount Code Corner
Hey check it out! Stuff on sale!
IAC Laser Engraving: IAC Laser Engraving is a Leftist-owned Worker Collective started by long time listener, Ryan Lubin in September of 2021. Visit iaclasers.com to order your custom item today and  enter in Coupon Code: "MAJORITY10" at purchase to receive a 10% discount on their AMAZING products."
ExpressVPN: Secure your online data TODAY by visiting this link. That's https://www.expressvpn.com/majority and you can get an extra three months FREE.
Fast Growing Trees: Go to this link right now, and you'll get FIFTEEN PERCENT OFF your entire order.
Ritual: Get key nutrients without the B.S. Ritual is offering our listeners 10% off during your first three months. Visit here to start your Ritual today.
Aura: Protect yourself from America's fastest-growing crime. Try Aura for 14 days for free: https://aura.com/majority
ZBiotics: Go to https://thld.co/zbiotics_majority_0722  and get 15% off your first order of ZBiotics Pre-Alcohol Probiotic by using my code MAJORITY at checkout. ‌‌‌‌HoldOn Bags: HoldOn plant-based compostable kitchen/trash bags: Get 20% OFF with code MAJORITY at https://holdonbags.com/majority
StoryWorth: StoryWorth is an online service that helps every other figure in your life share stories through thought-provoking questions about their memories and personal thoughts. Get started right away with no shipping required by going to https://storyworth.com/majority you'll get $10 of your first purchase!
Henson Shaving: Go to https://hensonshaving.com/majority  and use code MAJORITY for a free 100-pack of blades!
Quip: If you go to this link RIGHT NOW, you'll get your first refill FREE.
Shopify: Go to this link here for a FREE fourteen-day trial and get full access to Shopify's entire suite of features.
LiquidIV: You can get 25% off when you go to liquidiv.com and use code MAJORITYREP at checkout.
Stamps.com: Start mailing and shipping with stamps.com, and keep more money in your pocket every day. Sign up with promo code MAJORITYREPORT for a special offer that includes a 4-week trial, plus free postage and a digital scale.
ZipRecruiter: Find the right employees for your workplace with ZipRecruiter. Try it FOR FREE at this exclusive web address.
Nutrafol: For FIFTEEN DOLLARS OFF go to https://nutrafol.com/men/ with promo code MAJORITY.
Outer: See the difference at go.liveouter.com/MAJORITY. Plus, for a limited time, get $300 off and FREE shipping.
Sunset Lake CBD: Visit sunsetlakecbd.com.
Grove: Go to this link here today to get a free gift set worth up to fifty dollars with your first order. Plus, shipping is fast and FREE.
Headspace: Try this link, with discount code MAJORITY and get one month FREE of their entire mindfulness library.
StartMail: Start securing your email privacy with StartMail. Sign up today and you'll get 50% off your first year! Go to this link here for our special promotion!.
CozyEarth: Go to this link here and enter the special promo code MAJORITY at checkout to SAVE thirty-five percent now.