Staffer Says Bye to Feinstein with Weed, Shrooms, and R&B - The Friday AM Quickie 5/12/23
Birds got inside my apartment somehow. This is the third time. I wanted to snap a picture but it was more urgent to help the poor thing get outside. Anyway, Robert returns Monday. - Corey
---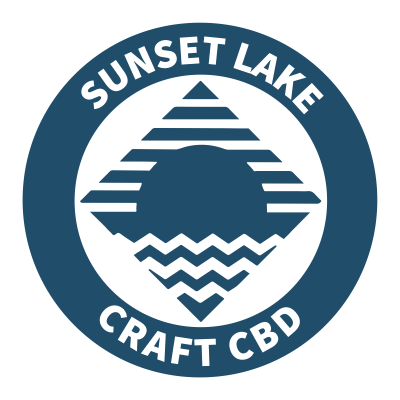 The folks over at Sunset Lake CBD believe in their farm-to-table model. They grow, process, and ship directly their handcrafted CBD hemp products right to your door. No unnecessary trips to the store and no middlemen. You can even set up a monthly subscription and save 25% on your favorites. Stop overpaying and sleep easy knowing your CBD will always be there for you.
Head on over to www.sunsetlakecbd.com and save 20% on one-time orders when you use the coupon code "leftisbest" (that's all one word) at checkout
---
Subscribe to the AM Quickie's NEW paid newsletters here!
THE BIG NEWS
Meet the Feinstein Staffer Who Smoked a J at Her Desk
The United States Congress is a notoriously hostile work environment, even when there isn't an active insurrection going on. Unfortunately, Democrats as well as Republicans bear some share of the blame.
Don't sleep on the entertaining and informative story of Jamarcus Purley, a young, Black, and queer former staffer for California Democratic Senator Dianne Feinstein, who returned to the Senate this week after a months-long absence attributed to a bad case of shingles. Before he left Feinstein's office, Politico reports in a book excerpt by Washington Post reporter Ben Terris, "Purley had let loose" to his colleagues:
He talked about the coworkers who had touched his hair while he sat at his desk, how the senator hadn't ever learned his name or spoken to him despite five years of service to her, how the chief of staff seemed to be operating as a shadow senator since the actual one was, in his opinion, no longer mentally there.
Perhaps most memorable to those on the call was his belief that the senator cared "more about her dog, Kirby, than she does about Black people."
In addition to making for excellent gossip, Purley's account confirms that Feinstein's own staff are concerned about her declining mental faculties. Purley quit the Hill in the most epic way imaginable: he took some magic mushrooms, went into Feinstein's office when nobody else was there, sat in her chair, smoked a joint, and filmed himself dancing to R&B. Eventually he shared the video with Dear White Staffers, an anonymous Instagram account where non-White Capitol Hill staffers tell their stories and organize to improve their working conditions.
In other toxic Congressional news, GOP Sen. Tommy Tuberville's office yesterday "clarified" his comments from earlier in the week in which he advocated for more white nationalists in the military. "We are losing in the military, so fast, our readiness in terms of recruitment," told public radio station WBHM. "I can tell you why. Because the Democrats are attacking our military, saying we need to get out the white extremists, the white nationalists. ... [T]hey call them that. I call them Americans." Tuberville has been holding up President Joe Biden's Defense Department nominations over this and, for what it's worth, seven former U.S. Defense Secretaries from both parties say the Alabama Republican is directly harming military readiness.
MORE STORIES TO WATCH
Title 42 Has Expired at Last
The Biden administration finally allowed the Trump-era immigration rule restricting asylum applications, Title 42, to expire last night just before midnight. Thousands of migrants forced to wait on the Mexico side of the border yesterday rushed across the Rio Grande river, then squeezed through through concertina wire, in a desperate attempt to enter the U.S. -- fearing, per the Associated Press, that new policies will be even more restrictive. "What we understand is that they won't be letting anyone else in," said one migrant from Venezuela. A new Homeland Security rule announced this week does make it harder for anyone who travels through a third country, such as Mexico, to qualify for asylum in the U.S.; the new rules also require curfews with GPS tracking for families awaiting asylum screenings. The New York Times explains that poverty, violence, and misinformation are driving increased migration from Latin America to the U.S., with 400,000 people expected to pass the border this year, "nearly 40 times the yearly average from 2010 through 2020."
Pakistan High Court Orders Release of Imran Khan
The Associated Press reports that "violence around the country appeared to ease" after Pakistan's Supreme Court yesterday ruled that the arrest of former Prime Minister Imran Khan on corruption charges Tuesday was illegal. The Interior Minister, however, quickly vowed to "arrest him again."
The ruling infuriated the government, with multiple officials accusing the chief justice of bias toward Khan. Chief Justice [Umar Ata] Bandial "now should hoist the flag of Imran Khan's party on the Supreme Court, or he should declare that the court is a sub-office of Imran's party," Azam Tarar, an adviser for Prime Minister Shahbaz Sharif, told reporters.
Per Al Jazeera, more than 2,000 people have been arrested in nationwide protests since Khan's arrest, at least 11 others killed and dozens injured. At least three other leaders of Khan's PTI party have been arrested, as well. Mobile data services have been suspended and social media sites are blocked in an effort to defuse the protests.
QUICKEST QUICKIES
SOME NUMBER
$5 million
That's how much personal income West Virginia coal baron Sen. Joe Manchin III has made since 2010 from Enersystems Inc., an energy company run by his son. Manchin is threatening to veto President Joe Biden's Environmental Protection Agency nominees over proposed new rules regulating power plant emissions, which directly threaten Enersystems' business, Politico reports.
ON THE SHOW TODAY
5/12: It's Casual Friday! Sam hosts Heather Digby Parton, contributing writer at Salon.com and proprietor of the blog Hullabaloo, to round up the week in news. Then, he is joined by Matthew Film Guy!
DON'T MISS MR CLIPS
Oh for sure dude.
Don't miss the Onion's take, either.
PARTING WORDS
"I never felt like we acknowledged those who we lost. I feel like we've always been in a hurry to move on from it. But it's still so real."
-- Laura Jackson, who lost her husband to Covid-19, speaking to the New York Times about the end of the federal public health emergency yesterday.
---
Quickie Discount Code Corner
Hey check it out! Stuff on sale!
IAC Laser Engraving: IAC Laser Engraving is a Leftist-owned Worker Collective started by long time listener, Ryan Lubin in September of 2021. Visit iaclasers.com to order your custom item today and  enter in Coupon Code: "MAJORITY10" at purchase to receive a 10% discount on their AMAZING products."
ExpressVPN: Secure your online data TODAY by visiting this link. That's https://www.expressvpn.com/majority and you can get an extra three months FREE.
Fast Growing Trees: Go to this link right now, and you'll get FIFTEEN PERCENT OFF your entire order.
Ritual: Get key nutrients without the B.S. Ritual is offering our listeners 10% off during your first three months. Visit here to start your Ritual today.
Aura: Protect yourself from America's fastest-growing crime. Try Aura for 14 days for free: https://aura.com/majority
ZBiotics: Go to https://thld.co/zbiotics_majority_0722  and get 15% off your first order of ZBiotics Pre-Alcohol Probiotic by using my code MAJORITY at checkout. ‌‌‌‌HoldOn Bags: HoldOn plant-based compostable kitchen/trash bags: Get 20% OFF with code MAJORITY at https://holdonbags.com/majority
StoryWorth: StoryWorth is an online service that helps every other figure in your life share stories through thought-provoking questions about their memories and personal thoughts. Get started right away with no shipping required by going to https://storyworth.com/majority you'll get $10 of your first purchase!
Henson Shaving: Go to https://hensonshaving.com/majority  and use code MAJORITY for a free 100-pack of blades!
Quip: If you go to this link RIGHT NOW, you'll get your first refill FREE.
Shopify: Go to this link here for a FREE fourteen-day trial and get full access to Shopify's entire suite of features.
LiquidIV: You can get 25% off when you go to liquidiv.com and use code MAJORITYREP at checkout.
Stamps.com: Start mailing and shipping with stamps.com, and keep more money in your pocket every day. Sign up with promo code MAJORITYREPORT for a special offer that includes a 4-week trial, plus free postage and a digital scale.
ZipRecruiter: Find the right employees for your workplace with ZipRecruiter. Try it FOR FREE at this exclusive web address.
Nutrafol: For FIFTEEN DOLLARS OFF go to https://nutrafol.com/men/ with promo code MAJORITY.
Outer: See the difference at go.liveouter.com/MAJORITY. Plus, for a limited time, get $300 off and FREE shipping.
Sunset Lake CBD: Visit sunsetlakecbd.com.
Grove: Go to this link here today to get a free gift set worth up to fifty dollars with your first order. Plus, shipping is fast and FREE.
Headspace: Try this link, with discount code MAJORITY and get one month FREE of their entire mindfulness library.
StartMail: Start securing your email privacy with StartMail. Sign up today and you'll get 50% off your first year! Go to this link here for our special promotion!.
CozyEarth: Go to this link here and enter the special promo code MAJORITY at checkout to SAVE thirty-five percent now.