Taliban Cashes in on Destroyed Buddha Statues - The Friday AM Quickie 6/16/23
According to Miami New Times, Donald Trump skipped out immediately after promising "food for everyone" at a Cuban restaurant he used for a photo op following his arraignment this week. Who else saw that coming? - Corey
---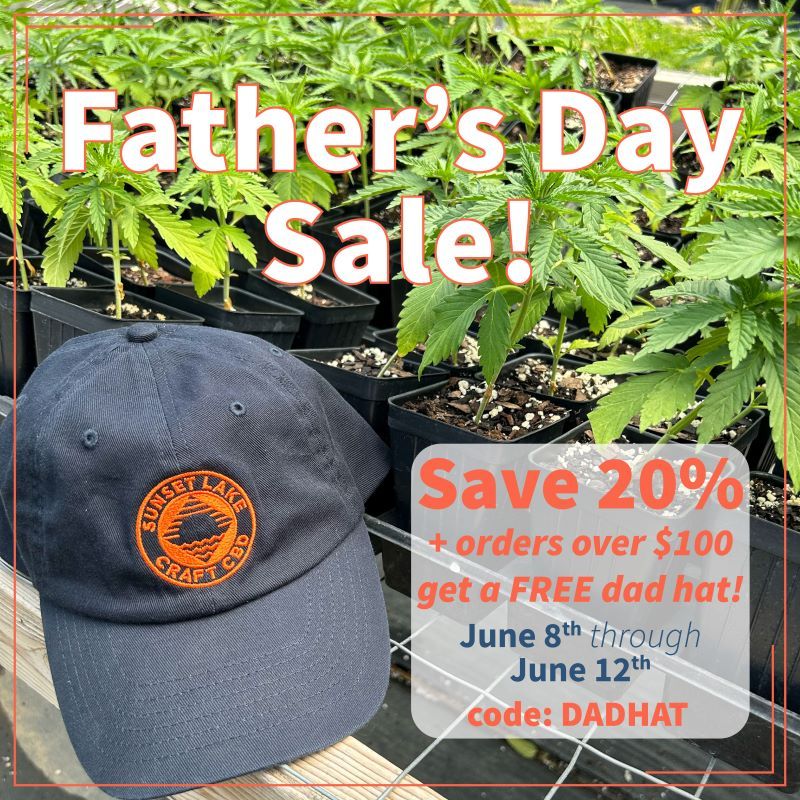 Sunset Lake CBD is celebrating dads this year with a Father's Day Sale. Head on over to www.sunsetlakecbd.com and use coupon code "dadhat" to get 20% off your order.
That's not all— orders over $100 will get a FREE Sunset Lake CBD Dad Hat included in their order. Sale ends June 12th. Additional restrictions may apply.
---
Subscribe to the AM Quickie's NEW paid newsletters here!
THE BIG NEWS
World Tour: Beyoncé Is Innocent!
U.S. Secretary of State is in Beijing today trying to smooth things over with China. Here's what else is going on:
MORE STORIES TO WATCH
Supreme Court Upholds Tribal Sovereignty
In a 7-2 decision yesterday, the Supreme Court upheld a provision of the 1978 Indian Child Welfare Act that gives preference to Native Americans seeking to adopt or foster Native American children. The law was challenged by a white evangelical Christian couple from Texas who sought to adopt a Navajo boy over the objections of tribal authorities, and defended by Interior Secretary Deb Haaland, the first Native American to serve as a Cabinet secretary. Per NBC News:
The ruling will come as a major relief to tribes, who were concerned that the court would weaken or entirely strike down a law that plays an important role in maintaining tribal identity.
"By ruling on the side of children's health and safety, the U.S. constitution, and centuries of precedent, the justices have landed on the right side of history," the leaders of four tribes involved in the case, Cherokee Nation, Morongo Band of Mission Indians, Oneida Nation, and Quinault Indian Nation, said in a joint statement. Another tribe, Navajo Nation, also defended the law.
Justices Clarence Thomas and Samuel Alito dissented, predictably.
Anti-Trans Front Group Pushes Junk Science
A reputable-sounding organization called the American College of Pediatricians, which has lobbied against trans care and abortion rights, is actually a right-wing front allied with religious groups and "viewed with skepticism by the medical establishment," the Washington Post reports. The group left a cache of 10,000 confidential records exposed on a publicly accessible Google Drive, allowing reporters to peer at its inner workings. Those documents reveal how the group used its medical veneer to push harmful pseudoscience -- such as writing to 14,800 public school superintendents to urge that they push students with "unwanted homosexual attractions" into a discredited conversion therapy program. The documents also show that the "college" opens and closes its meetings with prayer, despite claiming not to be a religious organization. In contrast to the real professional group, the 67,000-member American Academy of Pediatrics, the so-called college has a paltry 700 members, only 60 percent of whom claim to hold medical degrees. The more you know!
QUICKEST QUICKIES
SOME NUMBER
$250
That's how much lawyers for former billionaire Elizabeth Holmes say she cannot afford to pay as monthly restitution to victims of her scam medical startup, Theranos. Holmes' 11-year prison sentence began last month.
ON THE SHOW TODAY
6/16: It's a special All Calls Casual Friday! Call into the show at 646-257-3920! Sam and Emma also talk to Astra Taylor, co-founder of the Debt Collective, about what's next in the fight to maintain student debt forgiveness as the Supreme Court gears up to rule on President's Biden's plan.
DON'T MISS MR CLIPS
Insider's editor-in-chief does not cut an inspiring figure here.
Unfortunate placement of the MR logo next to that Fox News chyron!
PARTING WORDS
"I go there and it's seven in the morning, which means my motor skills are not at their best. I put on these gloves, and they're like, 'Here's a groundhog,' I'm like, 'What the f*ck?' ... It was idiocy. Why would you want an elected official to hold a groundhog? I don't know anything about holding groundhogs. So the whole thing is just insane. There's an original sin here. ... And do you squeeze it really tight? I mean, what do you do? So I'm like, talk about a lack of advance work."
-- Former New York City Mayor Bill de Blasio, speaking to New York Magazine about the defining moment of his political career: his 2014 Groundhog Day visit to the Staten Island Zoo, where he dropped one of the poor creatures, which later died.
---
Quickie Discount Code Corner
Hey check it out! Stuff on sale!
IAC Laser Engraving: IAC Laser Engraving is a Leftist-owned Worker Collective started by long time listener, Ryan Lubin in September of 2021. Visit iaclasers.com to order your custom item today and  enter in Coupon Code: "MAJORITY10" at purchase to receive a 10% discount on their AMAZING products."
ExpressVPN: Secure your online data TODAY by visiting this link. That's https://www.expressvpn.com/majority and you can get an extra three months FREE.
Fast Growing Trees: Go to this link right now, and you'll get FIFTEEN PERCENT OFF your entire order.
Ritual: Get key nutrients without the B.S. Ritual is offering our listeners 10% off during your first three months. Visit here to start your Ritual today.
Aura: Protect yourself from America's fastest-growing crime. Try Aura for 14 days for free: https://aura.com/majority
ZBiotics: Go to https://thld.co/zbiotics_majority_0722  and get 15% off your first order of ZBiotics Pre-Alcohol Probiotic by using my code MAJORITY at checkout. ‌‌‌‌HoldOn Bags: HoldOn plant-based compostable kitchen/trash bags: Get 20% OFF with code MAJORITY at https://holdonbags.com/majority
StoryWorth: StoryWorth is an online service that helps every other figure in your life share stories through thought-provoking questions about their memories and personal thoughts. Get started right away with no shipping required by going to https://storyworth.com/majority you'll get $10 of your first purchase!
Henson Shaving: Go to https://hensonshaving.com/majority  and use code MAJORITY for a free 100-pack of blades!
Quip: If you go to this link RIGHT NOW, you'll get your first refill FREE.
Shopify: Go to this link here for a FREE fourteen-day trial and get full access to Shopify's entire suite of features.
LiquidIV: You can get 25% off when you go to liquidiv.com and use code MAJORITYREP at checkout.
Stamps.com: Start mailing and shipping with stamps.com, and keep more money in your pocket every day. Sign up with promo code MAJORITYREPORT for a special offer that includes a 4-week trial, plus free postage and a digital scale.
ZipRecruiter: Find the right employees for your workplace with ZipRecruiter. Try it FOR FREE at this exclusive web address.
Nutrafol: For FIFTEEN DOLLARS OFF go to https://nutrafol.com/men/ with promo code MAJORITY.
Outer: See the difference at go.liveouter.com/MAJORITY. Plus, for a limited time, get $300 off and FREE shipping.
Sunset Lake CBD: Visit sunsetlakecbd.com.
Grove: Go to this link here today to get a free gift set worth up to fifty dollars with your first order. Plus, shipping is fast and FREE.
Headspace: Try this link, with discount code MAJORITY and get one month FREE of their entire mindfulness library.
StartMail: Start securing your email privacy with StartMail. Sign up today and you'll get 50% off your first year! Go to this link here for our special promotion!.
CozyEarth: Go to this link here and enter the special promo code MAJORITY at checkout to SAVE thirty-five percent now.