Feds Finally Get Around to Regulating Toxic 'Forever Chemicals' - The Wednesday AM Quickie 3/15/23
I say no more bailouts for anything related to Silicon Valley until they start making computer printers that work consistently. - Corey
---
Subscribe to the AM Quickie's NEW paid newsletters here!
---
THE BIG NEWS
At Long Last, Feds Will Limit Toxic PFAS in Drinking Water
Here's some good, albeit long overdue, news about public health. The Environmental Protection Agency announced yesterday that it will, for the first time, set limits on toxic "forever chemicals" known as PFAS that are found in a staggering variety of consumer products. Under the new rules, utilities will be required to remove PFAS from drinking water supplies nationwide. Per the Associated Press:
The plan would limit toxic PFAS chemicals to the lowest level that tests can detect. PFAS, or per- and polyfluorinated substances, are a group of compounds that are widespread, dangerous and expensive to remove from water. They don't degrade in the environment and are linked to a broad range of health issues, including low birthweight and kidney cancer.
"The science is clear that long-term exposure to PFAS is linked to significant health risks," Radhika Fox, assistant EPA administrator for water, said in an interview.
Fox called the federal proposal a "transformational change" for improving the safety of drinking water in the United States. The agency estimates the rule could reduce PFAS exposure for nearly 100 million Americans, decreasing rates of cancer, heart attacks and birth complications.
If the science is so clear about the dangers of PFAS, why did it take so long to pass this rule? Money, of course! The New York Times reports that industry polluters weren't the only ones opposed to the new rule. The Association of Metropolitan Water Agencies, "which represents some of the largest public water utilities in the country, said [it] 'is concerned about the overall cost drinking water utilities will incur to comply with this proposed rulemaking.'"
What about the medical bills of people who get cancer due to PFAS pollution? Isn't that part of the "overall cost"? It's outrageous some of the things lobbyists are willing to put their names to, and that's about all I have to say about that. Bravo to the Biden administration for finally getting this done.
MORE STORIES TO WATCH
White House on Silicon Valley Bank: Don't Call It a Bailout
The New York Times reports that the Justice Department has opened an investigation into the collapse of Silicon Valley Bank, though "it is unclear just what federal prosecutors are focused on." One thing that's likely to draw the feds' eye is the sale of millions of dollars worth of company shares by executives mere weeks before the bank failed. The Securities and Exchange Commission may also open an inquiry. The broader economic impact also remains uncertain; shares in mid-sized regional banks recovered after tumbling over the weekend, but Moody's Investors Service downgraded its rating of the entire U.S. banking system from stable to negative. As for the political fallout, the Washington Post reports that President Joe Biden acted only reluctantly to backstop Silicon Valley Bank depositors' losses, "stemming in part from his belief that the federal government had been too friendly to big banks amid the 2008 financial crisis."
Biden Signs Order to Increase Background Checks for Guns
President Biden signed an executive order yesterday on gun safety before meeting with the families of mass shooting victims in Monterey Park, California. Per the Associated Press, the order "does not change U.S. government policy.
Rather, it directs federal agencies to ensure compliance with existing laws and procedures...
The order directs the Cabinet to work on a plan to better structure the government to support communities suffering from gun violence. The plan calls on Attorney General Merrick Garland to shore up the rules for federally licensed gun dealers so they know they are required to do background checks as part of the license."
The president of Everytown for Gun Safety calls Biden's order "a home run for public safety," though that may be overstating the case. It's something, at least.
QUICKEST QUICKIES
SOME NUMBER
8
That's how many suspected lynchings of Black men and teenagers took place in Mississippi between 2000 and 2021, according to the Washington Post. The family of Rasheem Carter, whose body was found dismembered in the Mississippi woods last November, is calling for a federal investigation into his death after local police said they had "no reason to believe foul play was involved."
ON THE SHOW TODAY
3/15: Sam and Emma host Chicago-based reporter Kari Lydersen to discuss her recent piece in In These Times entitled "The Case for Nationalizing the Railroads." Then, they're joined by Bethany Kosmicki, board appointed past president of the Temple University Graduate Students Association, to discuss the ratifying of a tentative agreement between their association and the University.
DON'T MISS MR CLIPS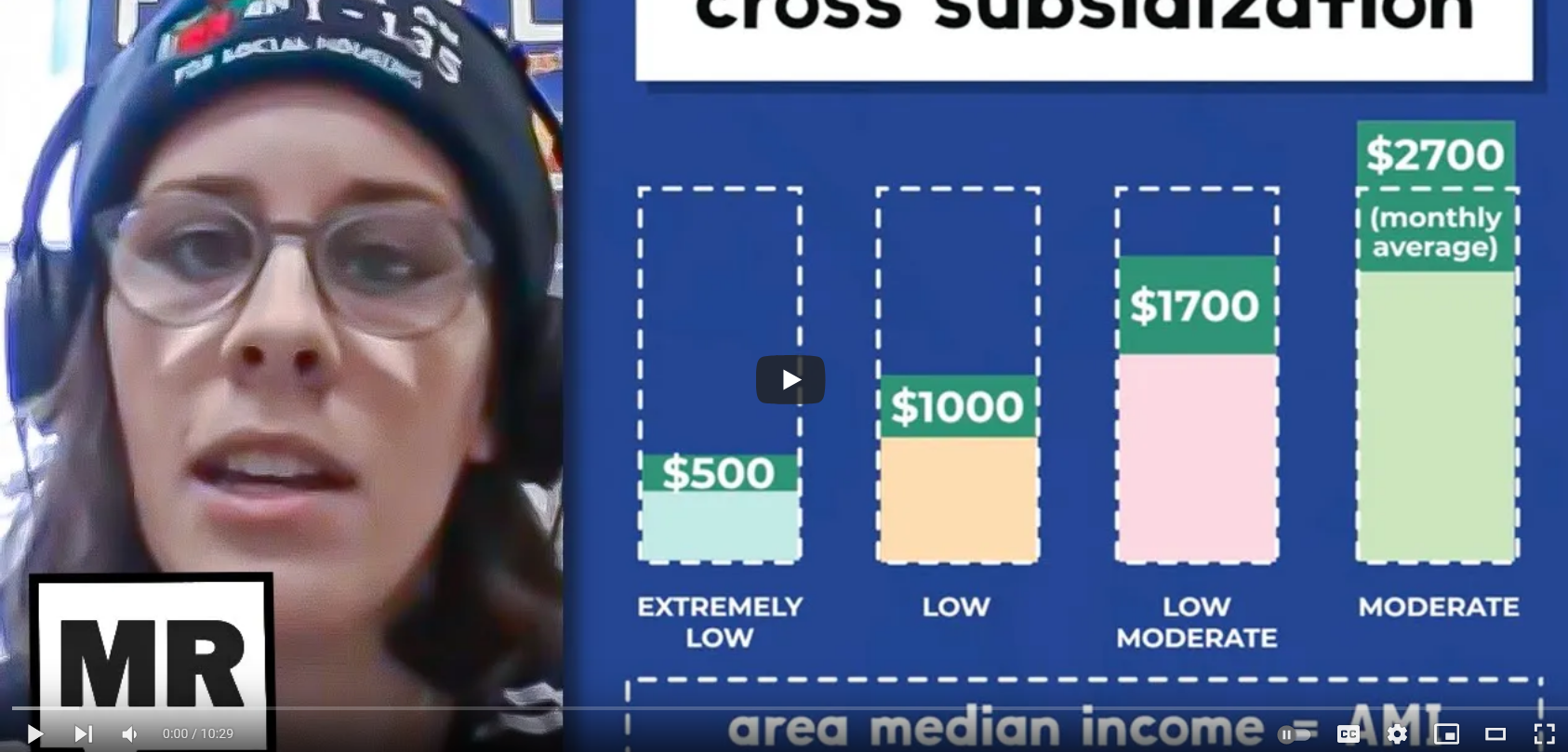 The city is getting a new public development authority for affordable housing.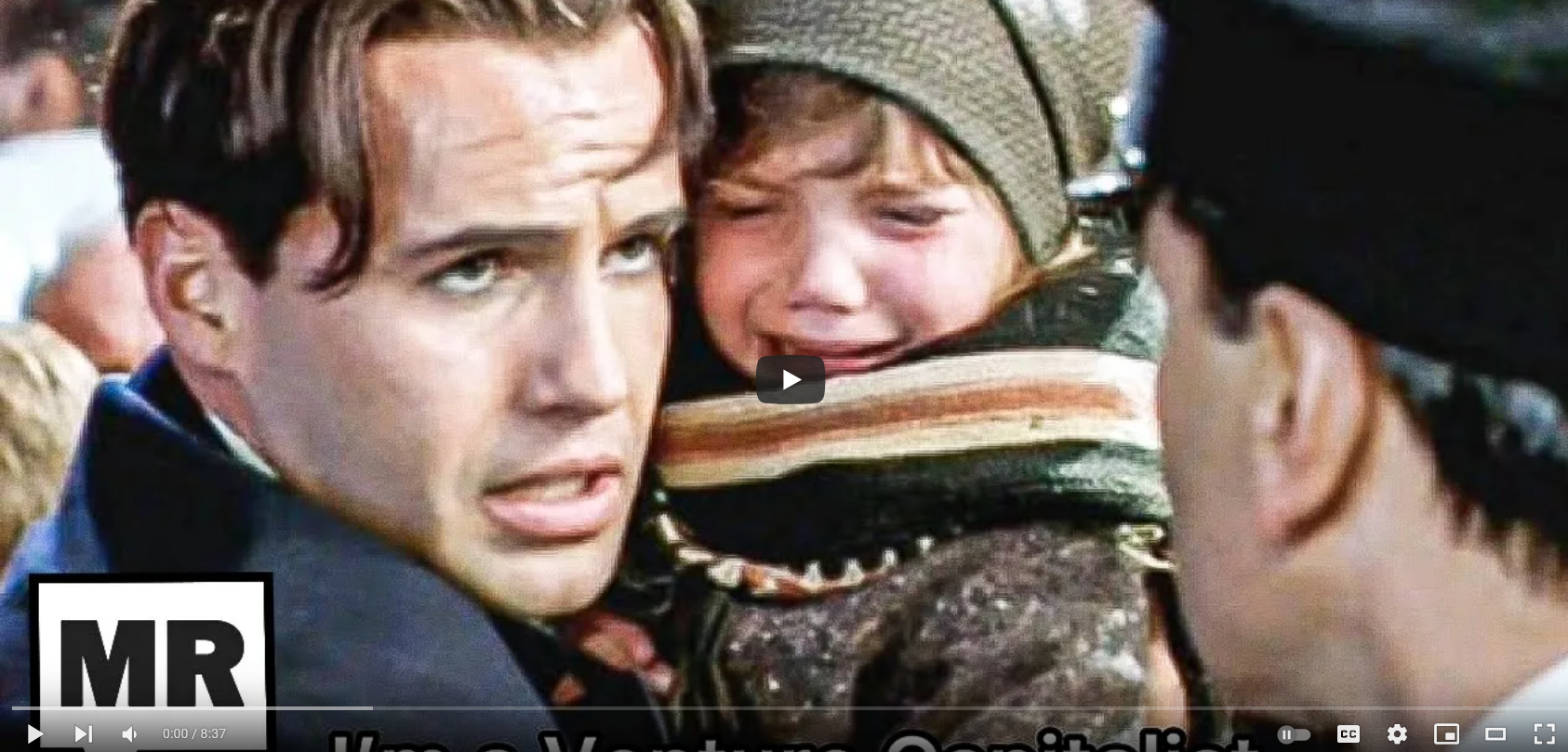 Second time this week Palantir's Joe Lonsdale has made the Quickie!
PARTING WORDS
"While I see now that I should have been more careful about how my comments and activity would be perceived, my intent was always engagement and encouragement. For this reason, I will be pausing my social media activity in order to reflect and receive more guidance on the use of social media."
-- Tennessee Republican Lt. Gov. Randy McNally, 79, in a statement about his prolific Facebook and Instagram replies, which included heart and fire emojis, to racy photos posted by a 20-year-old gay model. McNally claims to support "traditional marriage" but he also said the young model "can turn a rainy day into rainbow and sunshine" with his nearly nude thirst traps, so go figure.
---
Quickie Discount Code Corner
Hey check it out! Stuff on sale!
IAC Laser Engraving: IAC Laser Engraving is a Leftist-owned Worker Collective started by long time listener, Ryan Lubin in September of 2021. Visit iaclasers.com to order your custom item today and  enter in Coupon Code: "MAJORITY10" at purchase to receive a 10% discount on their AMAZING products."
ExpressVPN: Secure your online data TODAY by visiting this link. That's https://www.expressvpn.com/majority and you can get an extra three months FREE.
Fast Growing Trees: Go to this link right now, and you'll get FIFTEEN PERCENT OFF your entire order.
Ritual: Get key nutrients without the B.S. Ritual is offering our listeners 10% off during your first three months. Visit here to start your Ritual today.
Aura: Protect yourself from America's fastest-growing crime. Try Aura for 14 days for free: https://aura.com/majority
ZBiotics: Go to https://thld.co/zbiotics_majority_0722  and get 15% off your first order of ZBiotics Pre-Alcohol Probiotic by using my code MAJORITY at checkout. ‌‌‌‌HoldOn Bags: HoldOn plant-based compostable kitchen/trash bags: Get 20% OFF with code MAJORITY at https://holdonbags.com/majority
StoryWorth: StoryWorth is an online service that helps every other figure in your life share stories through thought-provoking questions about their memories and personal thoughts. Get started right away with no shipping required by going to https://storyworth.com/majority you'll get $10 of your first purchase!
Henson Shaving: Go to https://hensonshaving.com/majority  and use code MAJORITY for a free 100-pack of blades!
Quip: If you go to this link RIGHT NOW, you'll get your first refill FREE.
Shopify: Go to this link here for a FREE fourteen-day trial and get full access to Shopify's entire suite of features.
LiquidIV: You can get 25% off when you go to liquidiv.com and use code MAJORITYREP at checkout.
Stamps.com: Start mailing and shipping with stamps.com, and keep more money in your pocket every day. Sign up with promo code MAJORITYREPORT for a special offer that includes a 4-week trial, plus free postage and a digital scale.
ZipRecruiter: Find the right employees for your workplace with ZipRecruiter. Try it FOR FREE at this exclusive web address.
Nutrafol: For FIFTEEN DOLLARS OFF go to https://nutrafol.com/men/ with promo code MAJORITY.
Outer: See the difference at go.liveouter.com/MAJORITY. Plus, for a limited time, get $300 off and FREE shipping.
Sunset Lake CBD: Visit sunsetlakecbd.com.
Grove: Go to this link here today to get a free gift set worth up to fifty dollars with your first order. Plus, shipping is fast and FREE.
Headspace: Try this link, with discount code MAJORITY and get one month FREE of their entire mindfulness library.
StartMail: Start securing your email privacy with StartMail. Sign up today and you'll get 50% off your first year! Go to this link here for our special promotion!.
CozyEarth: Go to this link here and enter the special promo code MAJORITY at checkout to SAVE thirty-five percent now.