Biden's Border Wall Betrayal - The Friday AM Quickie 10/6/23
Have a nice weekend, folks! I'll be back Monday. - Corey
---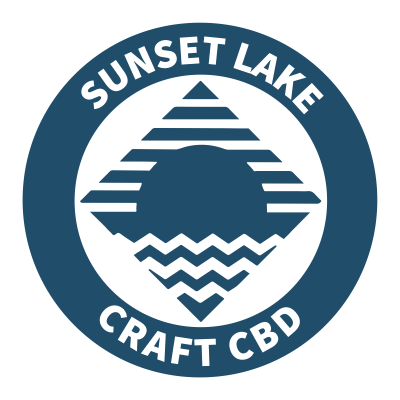 The folks over at Sunset Lake CBD believe in their farm-to-table model. They grow, process, and ship directly their handcrafted CBD hemp products right to your door. No unnecessary trips to the store and no middlemen. You can even set up a monthly subscription and save 25% on your favorites. Stop overpaying and sleep easy knowing your CBD will always be there for you.
Head on over to www.sunsetlakecbd.com and save 20% on one-time orders when you use the coupon code "leftisbest" (that's all one word) at checkout.
---
Subscribe to the AM Quickie's NEW paid newsletters here!
THE BIG NEWS
Biden's Principled Stand on Building Border Wall: It's The Wrong Thing to Do But I'm Doing It Anyway
Let's start with some context, shall we? The presumptive Republican presidential nominee, Donald Trump, is now more or less directly quoting Adolf Hitler on the subject of immigrants, as the New York Times reports. In a recent interview with a far-right website affiliated with his advisor, Steve Bannon, Trump said immigrants were "poisoning the blood of our country." Noting that "Trump has long had a Hitler fascination," the Times cites several passages from "Mein Kampf" that use almost those exact words. Unsurprising, perhaps, but still worthy of note.
What could be more concerning than the leader of a major American political party going full Nazi? The leader of the only other major political party deciding to meet the Nazis halfway. Per the Associated Press:
President Joe Biden on Thursday defended his administration's decision to waive 26 federal laws in South Texas to allow for construction of roughly 20 miles of additional border wall, saying he had no choice but to use the Trump-era funding for the barrier to stop illegal migration from Mexico.
Asked if he thought such walls work, he said flatly, 'No.' ...
"The money was appropriated for the border wall," Biden said. "I can't stop that."
I'll grant that it's possible Biden may actually believe he has no choice but to keep building Trump's insane, pointless, destructive wall because a previous Congress approved funding for it. But if that's the case, it raises the question of why, instead of waiving 26 federal laws to permit the wall's construction, he isn't citing those same laws to explain why construction must be stopped? NBC News suggests that Biden is demonstrating some action on border control to satisfy Democratic governors and mayors who've pleaded for help with "migrant influxes." But as the Texas Tribune reports, Democrats in that state are now mad at Biden for dismissing environmental and human rights concerns to pursue "a 14th century solution to a 21st century problem."
The administration's decision to resume deporation flights to Venezuela, as though that will "deter migration," also suggests Biden has electoral, as opposed to legalistic, concerns at the top of his mind. If Biden thinks feeding in to the GOP's xenophobic frenzy is going to help him win reelection, he may have miscalculated. "What happened with Biden's word during his campaign?" asks one South Texas landowner, worried that the wall's construction will disrupt her life and cause her house to sink. Voters remember such betrayals. Worse still, Biden's border wall reversal now makes it seem like Trump had the right idea all along -- and if there's any true poison in American bloodstream, it's the idea that certain people don't belong because of what they look like or where they were born.
MORE STORIES TO WATCH
Trumpdates: One Way to Impress a Golf Buddy
More Proof Electing Republicans Will Kill You
The Washington Post has an in-depth report about how decades of Republican rule has resulted in markedly lower life expectancies in red states. Research draws a straight line between rising death rates among younger people and policies like cigarette taxes, public health investments and seat-belt regulations.
Today, people in the South and Midwest, regions largely controlled by Republican state legislators, have increasingly higher chances of dying prematurely compared with those in the more Democratic Northeast and West...
Ohio sticks out — for all the wrong reasons. Roughly 1 in 5 Ohioans will die before they turn 65, according to [a Syracuse University] analysis using the state's 2019 death rates. The state, whose legislature has been increasingly dominated by Republicans, has plummeted nationally when it comes to life expectancy rates, moving from middle of the pack to the bottom fifth of states during the last 50 years, The Post found. Ohioans have a similar life expectancy to residents of Slovakia and Ecuador, relatively poor countries.
Ohio state Rep. Bill Seitz, a Republican leader who had a kidney removed due to cancer after smoking for 50 years, tells the Post the experience did nothing to change his mind about policies like cigarette taxes. "I'm not going to turn into a smoke Nazi just because I used to smoke and I don't anymore," he says. That smell? Freedom.
QUICKEST QUICKIES
SOME NUMBER
43 million
That's how many children were displaced by extreme weather, mostly floods and storms, between 2016 and 2021, according to a new UNICEF report. The agency estimates that another 113 million children will be displaced in the next three decades "as the impacts of climate change continue to intensify."
ON THE SHOW TODAY
10/6: It's Casual Friday! Sam and Emma speak with Alex Pareene, contributing editor at The New Republic and co-host of the Politics of Everything podcast, to round up the week in news. Then, they're joined by David Feldman of The David Feldman Show!
DON'T MISS MR CLIPS
Talk about scum!
The SEC is now suing the obnoxisou billionaire for blowing off a subpoena, but that's just another headline you won't see on X.
PARTING WORDS
"This man, with his lies and manipulations, has ruined many a life."
-- Ray Perini, a lawyer for Nancy Marks, speaking of Marks' former employer, the fabulist and formerly fabulous New York Republican Rep. George Santos. Marks was "a well-respected campaign treasurer and political operative" for Long Island Republicans before being "mentally seduced" by Santos and joining his campaign as bookkeeper. Yesterday she pleaded guilty to wire fraud, identity theft, and lying about campaign finances to benefit Santos; she is likely to testify against him in the future.
---
Quickie Discount Code Corner
Hey check it out! Stuff on sale!
IAC Laser Engraving: IAC Laser Engraving is a Leftist-owned Worker Collective started by long time listener, Ryan Lubin in September of 2021. Visit iaclasers.com to order your custom item today and  enter in Coupon Code: "MAJORITY10" at purchase to receive a 10% discount on their AMAZING products."
ExpressVPN: Secure your online data TODAY by visiting this link. That's https://www.expressvpn.com/majority and you can get an extra three months FREE.
Fast Growing Trees: Go to this link right now, and you'll get FIFTEEN PERCENT OFF your entire order.
Ritual: Get key nutrients without the B.S. Ritual is offering our listeners 10% off during your first three months. Visit here to start your Ritual today.
Aura: Protect yourself from America's fastest-growing crime. Try Aura for 14 days for free: https://aura.com/majority
ZBiotics: Go to https://thld.co/zbiotics_majority_0722  and get 15% off your first order of ZBiotics Pre-Alcohol Probiotic by using my code MAJORITY at checkout. ‌‌‌‌
HoldOn Bags: HoldOn plant-based compostable kitchen/trash bags: Get 20% OFF with code MAJORITY at https://holdonbags.com/majority
StoryWorth: StoryWorth is an online service that helps every other figure in your life share stories through thought-provoking questions about their memories and personal thoughts. Get started right away with no shipping required by going to https://storyworth.com/majority you'll get $10 of your first purchase!
Henson Shaving: Go to https://hensonshaving.com/majority  and use code MAJORITY for a free 100-pack of blades!
Quip: If you go to this link RIGHT NOW, you'll get your first refill FREE.
Shopify: Go to this link here for a FREE fourteen-day trial and get full access to Shopify's entire suite of features.
LiquidIV: You can get 25% off when you go to liquidiv.com and use code MAJORITYREP at checkout.
Stamps.com: Start mailing and shipping with stamps.com, and keep more money in your pocket every day. Sign up with promo code MAJORITYREPORT for a special offer that includes a 4-week trial, plus free postage and a digital scale.
ZipRecruiter: Find the right employees for your workplace with ZipRecruiter. Try it FOR FREE at this exclusive web address.
Nutrafol: For FIFTEEN DOLLARS OFF go to https://nutrafol.com/men/ with promo code MAJORITY.
Outer: See the difference at go.liveouter.com/MAJORITY. Plus, for a limited time, get $300 off and FREE shipping.
Sunset Lake CBD: Visit sunsetlakecbd.com.
Grove: Go to this link here today to get a free gift set worth up to fifty dollars with your first order. Plus, shipping is fast and FREE.
Headspace: Try this link, with discount code MAJORITY and get one month FREE of their entire mindfulness library.
StartMail: Start securing your email privacy with StartMail. Sign up today and you'll get 50% off your first year! Go to this link here for our special promotion!.
CozyEarth: Go to this link here and enter the special promo code MAJORITY at checkout to SAVE thirty-five percent now.