Biden Speaks, Bono Listens - The Wednesday AM Quickie 2/8/23
News junkies shouldn't sleep on Cunk on Earth on Netflix. Diane Morgan's Philomena Cunk out-airheads Will Ferrell's Ron Burgundy. - Corey
---
Subscribe to the AM Quickie's NEW paid newsletters here!
THE BIG NEWS
Biden Tries His Hand at Populism, Embraces GOP Heckling
President Joe Biden delivered his second State of the Union speech last night: here's MR's live coverage of Biden's speech and the Working Families Party response. In the president's off-the-cuff preview, he said the union was "in great shape – getting better." Or, as his speechwriters' put it, the country union is "unbowed and unbroken." My impression was he struck a more populist rhetorical tone than he did in last year's speech without tying Democrats to a lot of promises about what they can get through Congress in the next two years. He's probably gonna run for reelection, as Sam said last night. In the GOP response, Sarah Huckabee Sanders said "it's time for a new generation of Republican leadership," so who knows who Biden would be up against.
Biden led with the economy, bragging about his record-setting new jobs numbers and declining inflation. He also boasted of efforts to ramp up semiconductor manufacturing and a new requirement that all materials for federal construction projects be American-made. "Jobs are coming back. Pride is coming back," Biden said. He cited the passage of the Respect for Marriage Act as evidence that Democrats and Republicans can work together, but also vowed to veto any GOP legislation that raises the cost of prescription drugs. Biden also called for expanding the $35 price cap on insulin, now exclusive to Medicare beneficiaries, to all; more than 21 million American diabetics currently are not on Medicare.
Calling the tax system "not fair" to applause, Biden announced a new minimum tax on billionaires and an auditing crackdown on "wealthy tax cheats." Republicans heckled his promise to defend Social Security and Medicare from cuts, among other things (though House Speaker Kevin McCarthy tried to shush them in advance and during the event). Biden gave a wink and a shout-out to the pro-union PRO Act, called for raises for public school teachers, and called for renewed funding for vaccines.
Special guests included a healthy-looking Paul Pelosi, the former House Speaker's husband, who survived a hammer attack by a deranged right-wing conspiracy theorist last year; Ukrainian ambassador Oksana Markarova, whose name Biden did not even attempt to pronounce; RowVaughn and Rodney Wells, the mother and stepfather to Tyre Nichols, murdered by police in Memphis last month, and subject of special recognition by Biden; and, for some reason, Bono. I've always been an R.E.M. guy and never really liked U2, but then I also voted for Bernie – who was one of the only people in Biden's audience to be seen wearing a mask last night. It was not Biden's most memorable speech but he didn't screw it up, and succeeded in putting Republicans on the defensive.
MORE STORIES TO WATCH
Quake Victims Buried Under Rubble Beg for Help Online
Horrifying updates came throughout the day from towns and cities hit by Sunday's massive earthquake in Syria and Turkey. The death toll surpassed 7,900, with most of the reported dead coming from Turkey; those numbers are expected to keep rising and risk of aftershocks remains. Per Al Jazeera, rescue efforts are being hampered by cold temperatures, earthquake damage to roads, and what the regional director for the Red Cross calls "a political environment which sometimes makes it difficult for the stakeholders in the area to cooperate on humanitarian issues." Turkey's construction standards are coming under harsh scrutiny; a Turkish engineer based in Germany tells the New York Times that "the construction sector in Turkey prioritizes quantity and profit over quality and that is why we are faced with this devastating loss of life."
The FBI Paid a Sex Offender to Mess with Youth Activists
If you're involved in activism at any level or merely take an academic interest in social movements, take a few minutes to read this Daily Beast story about how a paid FBI informant sowed discord and chaos among activists in Denver. Documents show that repeat convict Mickey Windecker (whose offenses include sexual assault against a 14-year-old when he was 20) had a secret working relationship with local police as well as the feds when he hit the protest scene in 2020, showing up to Black Lives Matter events in a silver hearse filled with guns. His hijinks included leading multiple "marches that ended up in police kettles, where he always seemed to avoid arrest"; setting up a protester for a felony gun charge; and using his sway over a now-disbanded Young Democratic Socialists of America chapter to sabotage other local activists. Lest there be any doubt about his motivations, literal receipts show Windecker made $20,000 in a single summer doing covert work for the Federal Bureau of Investigation. When the Colorado Springs Anti-Fascists tried to warn people about him, he accused them of being a front for the cops or the Proud Boys. Your tax dollars at work!
QUICKEST QUICKIES
SOME NUMBER
$10,000
That's how much the supposedly pro-worker YouTube talk show host Jimmy Dore threatens to fine his contract staff each and every time they "disclose, directly or indirectly, any information in any way relating" to Dore or his wife, "their family members, or any of the individuals with whom they collaborate, including, but not limited to, any information concerning their business, personal life, finances, investments, performance, professional relationships or otherwise." The details of Dore's highly unusual three-page confidentiality clause were reported yesterday by journalist Walker Bragman.
ON THE SHOW TODAY
2/8: Sam hosts journalist Ann Neumann to discuss her recent piece in Harper's, "Falling Like Leaves: The war in Ethiopia and its crimes against civilians". Then, Sam's joined by Dawn Tefft, a lead organizer with Emergency Workplace Organizing Committee (EWOC), and Sarah Kizuk, a Milwaukee-based scholar and organizer, to discuss their work with EWOC and its central mission.
DON'T MISS MR CLIPS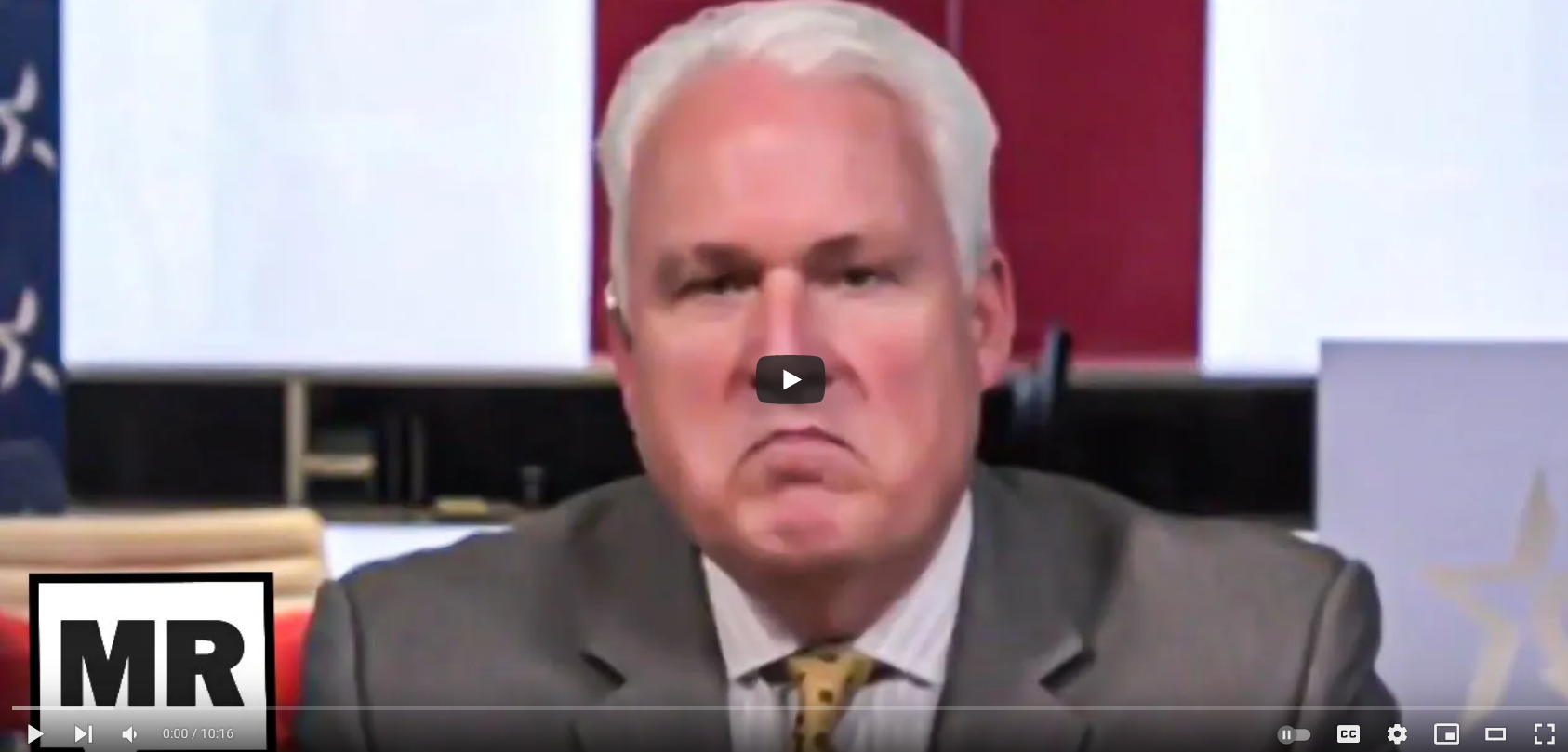 He's a real sadschlapp.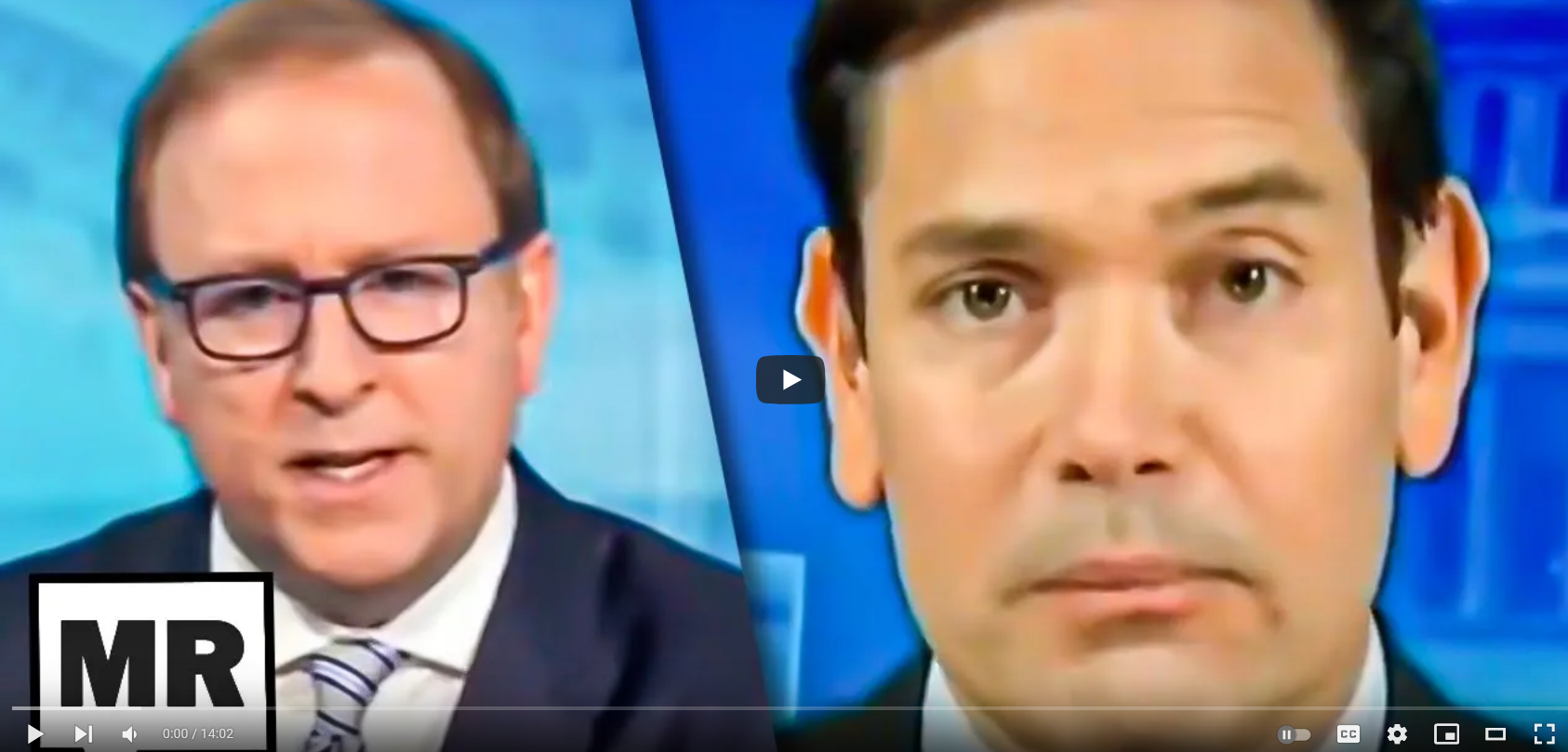 I never meant to suggest I didn't appreciate the comedic value of the spy balloon; here's another example of that.
PARTING WORDS
"I'm thinking of stocking up on canned soup, I guess, and crackers."
-- Judith Borenin, a 70-year-old poet in Washington State, speaking to HuffPost about how she plans to manage a planned cut to her Supplemental Nutrition Assistance Program benefits. Congress increased food stamp benefits during the pandemic but that program expires next month; Borenin's monthly benefit will "shrink from $295 to as little as $23, the federal minimum."
---
Quickie Discount Code Corner
Hey check it out! Stuff on sale!
IAC Laser Engraving: IAC Laser Engraving is a Leftist-owned Worker Collective started by long time listener, Ryan Lubin in September of 2021. Visit iaclasers.com to order your custom item today and  enter in Coupon Code: "MAJORITY10" at purchase to receive a 10% discount on their AMAZING products."
ExpressVPN: Secure your online data TODAY by visiting this link. That's https://www.expressvpn.com/majority and you can get an extra three months FREE.
Fast Growing Trees: Go to this link right now, and you'll get FIFTEEN PERCENT OFF your entire order.
Ritual: Get key nutrients without the B.S. Ritual is offering our listeners 10% off during your first three months. Visit here to start your Ritual today.
Aura: Protect yourself from America's fastest-growing crime. Try Aura for 14 days for free: https://aura.com/majority
ZBiotics: Go to https://thld.co/zbiotics_majority_0722  and get 15% off your first order of ZBiotics Pre-Alcohol Probiotic by using my code MAJORITY at checkout. ‌‌‌‌HoldOn Bags: HoldOn plant-based compostable kitchen/trash bags: Get 20% OFF with code MAJORITY at https://holdonbags.com/majority
StoryWorth: StoryWorth is an online service that helps every other figure in your life share stories through thought-provoking questions about their memories and personal thoughts. Get started right away with no shipping required by going to https://storyworth.com/majority you'll get $10 of your first purchase!
Henson Shaving: Go to https://hensonshaving.com/majority  and use code MAJORITY for a free 100-pack of blades!
Quip: If you go to this link RIGHT NOW, you'll get your first refill FREE.
Shopify: Go to this link here for a FREE fourteen-day trial and get full access to Shopify's entire suite of features.
LiquidIV: You can get 25% off when you go to liquidiv.com and use code MAJORITYREP at checkout.
Stamps.com: Start mailing and shipping with stamps.com, and keep more money in your pocket every day. Sign up with promo code MAJORITYREPORT for a special offer that includes a 4-week trial, plus free postage and a digital scale.
ZipRecruiter: Find the right employees for your workplace with ZipRecruiter. Try it FOR FREE at this exclusive web address.
Nutrafol: For FIFTEEN DOLLARS OFF go to https://nutrafol.com/men/ with promo code MAJORITY.
Outer: See the difference at go.liveouter.com/MAJORITY. Plus, for a limited time, get $300 off and FREE shipping.
Sunset Lake CBD: Visit sunsetlakecbd.com.
Grove: Go to this link here today to get a free gift set worth up to fifty dollars with your first order. Plus, shipping is fast and FREE.
Headspace: Try this link, with discount code MAJORITY and get one month FREE of their entire mindfulness library.
StartMail: Start securing your email privacy with StartMail. Sign up today and you'll get 50% off your first year! Go to this link here for our special promotion!.
CozyEarth: Go to this link here and enter the special promo code MAJORITY at checkout to SAVE thirty-five percent now.