The Show Must Not Go On, Hollywood on Strike - The Friday AM Quickie 7/14/23
I'm making plans to go to Chicago next month. I'm looking forward to it since I've always spiritually identified as a Midwesterner: You know, outwardly polite with a burning rage inside.  - Robert
---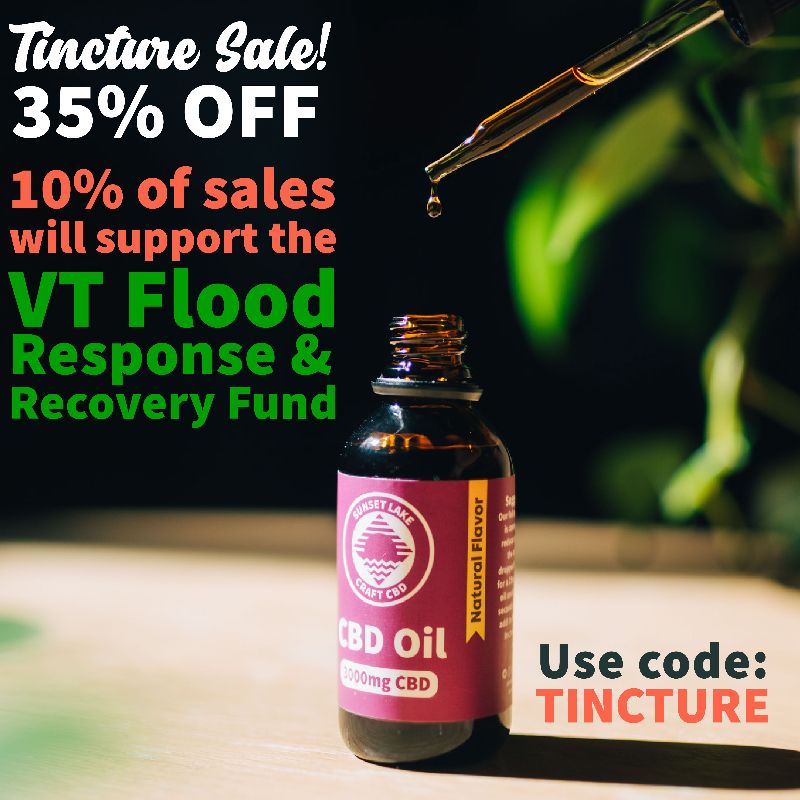 Sunset Lake CBD's summer tincture sale is back! Save 35% on their entire tincture lineupwith coupon code Tincture and keep a cool head during this hot weather. Act fast though—this deal ends July 17th.

Sunset Lake CBD is a majority-employee-owned farm that ships its handcrafted CBD products directly to your door. See their website for sale terms and conditions.
---
Subscribe to the AM Quickie's NEW paid newsletters here!
THE BIG NEWS
SAG-AFTRA Actors Join Striking Writers in Historic Walkout
For the first time in 63 years, actors and writers are striking together after SAG-AFTRA's board unanimously authorized a walkout, according to the LA Times. The union's 160,000 members started their strike at midnight with their picket to start today, joining the already 11,500 Writers' Guild of America workers already on strike.
The sticking points for the actors and the studios are better pay and residuals for streaming services, and protections from AI. The Alliance of Motion Picture and Television Producers (AMPTP) has requested a federal mediator for the dispute.

The AMPTP incensed workers from both unions when describing their strategy to "bleed out" the writers, per Deadline:
"The endgame is to allow things to drag on until union members start losing their apartments and losing their houses," a studio executive told Deadline. Acknowledging the cold-as-ice approach, several other sources reiterated the statement. One insider called it "a cruel but necessary evil."
So, the studio executives are horrible people that deserve their comeuppance, and that's what SAG-AFTRA President Fran Drescher, yes that Fran Drescher, plans to deliver, per the LA Times:
"What is happening to us is happening to all fields of labor," ... Drescher said during a fiery speech at the union's headquarters. "I'm shocked by the way the people we have been in business with are treating us. It is disgusting. Shame on them."
Writers and actors have used the opportunity to build solidarity with each other, as well as the broader labor movement, according to Mike Elk at the Payday Report. Ben Stiller, Boots Riley, and others created The Union Solidarity Coalition whose goal is to begin "a larger, urgent movement of solidarity between all of the industry unions, and also our coworkers who aren't part of a union." Amen to that!
MORE STORIES TO WATCH
Six Right-Wing Conspiracy Theorists Challenged Nearly 100,000 Voter Registrations in Georgia Midterm Elections
A 2020 Georgia law allows citizens to play "catch the voter fraud" by submitting unlimited challenges to voter registration rolls. In the 2022 midterms, six right-wing activists alone submitted 89,000 of the 100,000 challenges to voter roles in that election, according to ProPublica. Only 11,000 of the total challenges were found to be valid, with 2,350 removed from the rolls and 8,700 placed on a "challenged" status that requires voters to fill provisional ballots adjudicated by election officials. Voter roll challenges are being used in coordinated efforts by right wing groups, peddling false narratives of election fraud,  to intimidate, disenfranchise voters, undermine the electoral process, and just be a pain in the a** for people trying to vote.
FDA Approves First Over-the-Counter Birth Control Pill
In a significant win for reproductive rights, the FDA has approved HRA Pharma's OPill, which will be the first contraceptive available for purchase without a prescription, per Axios, expanding access to 19 million individuals in contraceptive deserts. With the move, the U.S. will join 100 peer countries that already provide birth control over-the-counter. However, HRA Pharma has not disclosed how much it will charge for OPill, leaving questions of affordability open. Advocates, like the Contraceptive Access Initiative are pushing for the federal government to mandate that health plans cover contraceptives using authorizations under the Affordable Care Act. Sounds like a great idea to me!
QUICKEST QUICKIES
SOME NUMBER
65
That's how many lunches Justice Brett Kavanaugh says he has with all the other Supreme Court justices. How great that the liberal justices are friendly with their counterparts attacking the environment, affirmative action and LGBTQ rights. Have you seen the picture of Scalia and RBG on an elephant? Heartwearming.  via Politico.
ON THE SHOW TODAY
7/14: It's Casual Friday! Sam and Emma host Alex Pareene, Contributing Editor at the New Republic and proprietor of the AP newsletter on Substack, to round up the week in news. Then, they're joined by comedian Andy Kindler, host of the Thought Spiral podcast!
DON'T MISS MR CLIPS
The footage is nuts.
"If you can't read between the lines, the conclusion that one draws is that condoms are kind of gay," Knowles said. Bizarre.
PARTING WORDS
"We are just getting warmed up."
-- Alan Hostetter, a former police chief, wrote this in a caption of an instagram post of himself and a friend, Russell Taylor, at the January 6th insurrection. Hostetter, representing himself, accused Taylor of working on behalf of the deep state for turning on him during their trial. I guess they were just getting warmed up, in a sense--Hostetter was convicted Thursday of four felonies. via the New York Times.
---
Quickie Discount Code Corner
Hey check it out! Stuff on sale!
IAC Laser Engraving: IAC Laser Engraving is a Leftist-owned Worker Collective started by long time listener, Ryan Lubin in September of 2021. Visit iaclasers.com to order your custom item today and  enter in Coupon Code: "MAJORITY10" at purchase to receive a 10% discount on their AMAZING products."
ExpressVPN: Secure your online data TODAY by visiting this link. That's https://www.expressvpn.com/majority and you can get an extra three months FREE.
Fast Growing Trees: Go to this link right now, and you'll get FIFTEEN PERCENT OFF your entire order.
Ritual: Get key nutrients without the B.S. Ritual is offering our listeners 10% off during your first three months. Visit here to start your Ritual today.
Aura: Protect yourself from America's fastest-growing crime. Try Aura for 14 days for free: https://aura.com/majority
ZBiotics: Go to https://thld.co/zbiotics_majority_0722  and get 15% off your first order of ZBiotics Pre-Alcohol Probiotic by using my code MAJORITY at checkout. ‌‌‌‌HoldOn Bags: HoldOn plant-based compostable kitchen/trash bags: Get 20% OFF with code MAJORITY at https://holdonbags.com/majority
StoryWorth: StoryWorth is an online service that helps every other figure in your life share stories through thought-provoking questions about their memories and personal thoughts. Get started right away with no shipping required by going to https://storyworth.com/majority you'll get $10 of your first purchase!
Henson Shaving: Go to https://hensonshaving.com/majority  and use code MAJORITY for a free 100-pack of blades!
Quip: If you go to this link RIGHT NOW, you'll get your first refill FREE.
Shopify: Go to this link here for a FREE fourteen-day trial and get full access to Shopify's entire suite of features.
LiquidIV: You can get 25% off when you go to liquidiv.com and use code MAJORITYREP at checkout.
Stamps.com: Start mailing and shipping with stamps.com, and keep more money in your pocket every day. Sign up with promo code MAJORITYREPORT for a special offer that includes a 4-week trial, plus free postage and a digital scale.
ZipRecruiter: Find the right employees for your workplace with ZipRecruiter. Try it FOR FREE at this exclusive web address.
Nutrafol: For FIFTEEN DOLLARS OFF go to https://nutrafol.com/men/ with promo code MAJORITY.
Outer: See the difference at go.liveouter.com/MAJORITY. Plus, for a limited time, get $300 off and FREE shipping.
Sunset Lake CBD: Visit sunsetlakecbd.com.
Grove: Go to this link here today to get a free gift set worth up to fifty dollars with your first order. Plus, shipping is fast and FREE.
Headspace: Try this link, with discount code MAJORITY and get one month FREE of their entire mindfulness library.
StartMail: Start securing your email privacy with StartMail. Sign up today and you'll get 50% off your first year! Go to this link here for our special promotion!.
CozyEarth: Go to this link here and enter the special promo code MAJORITY at checkout to SAVE thirty-five percent no