Abortion Pill Ban Order Appealed: On Its Way to SCOTUS - The Monday AM Quickie 4/10/23
I hope you all had a good holiday weekend. Isn't it weird how there's never been a conservative panic about a "War on Easter" despite it often coinciding with Ramadan and Passover? - Robert
---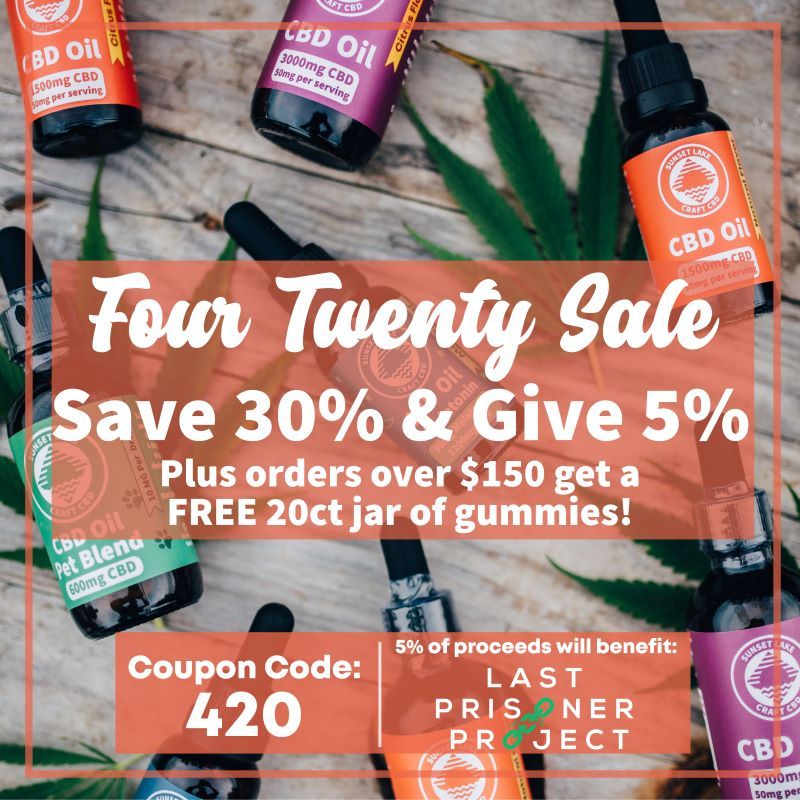 Sunset Lake Say Bay Days' biggest sale of the year is finally here! Head to
www.sunsetlakecbd.com and use coupon code "420" for 30% off everything. Orders over $150 will be able to add a 20-count of gummies to their order for FREE!
That's not all— Sunset Lake will donate 5% of sale proceeds to the Last Prisoner Project , an organization redressing the past and continuing harms of cannabis prohibition laws and policies. The Majority Report will match the donation!
Sale ends April 23rd. Additional restrictions apply.
---
Subscribe to the AM Quickie's NEW paid newsletters here!
THE BIG NEWS
Abortion Pill Ban Appealed; Heads to SCOTUS
On Friday, a Texas ruling set down by far-right Trump-judge Matthew J. Kacsmaryk would make prescription of the abortion pill mifepristone illegal in the entire country, including in states where abortion rights are still protected. But a Washington State judge ruled in the exact opposite way in a case brought by 17 states and Washington D.C.
Kacsmaryk stayed his own order for a week so the federal government had time to appeal, which it has. The case will likely get fast-tracked to the conservative Supreme Court, which struck down Roe v. Wade less than a year ago.
Mifepristone remains available for now. Its companion drug misoprostol, which can induce abortions on its own (though less effectively), is not threatened by the pending ban order.
Many Democratic governors are promising mifepristone will remain available in their states and twelve Democratic senators have petitioned Biden to use "every tool" at his disposal to protect medical abortions. Senator Ron Wyden (D-Ore.) and AOC are calling for the FDA to simply ignore the Texas ruling altogether.
But the Biden admin is taking a more cautious tact. A source advising the administration on legal strategy told Politico:
"[The Biden administration] is able to present themselves right now as the adults in the room who care about the rule of law," the person said. "But that posture would come under pressure if they jumped out of the gate and said they wouldn't abide by the ruling."
The mainstream abortion rights group NARAL is endorsing Biden's strategy. However, some legal scholars argued in Slate that Biden need not be sheepish, saying that present legal framework limits the Texas order's ability to restrict medication access:
[Kacsmaryk] cannot force the FDA to enforce the [Texas] decision. Because the FDA does not have the capacity to enforce its statute against every nonapproved product on the market, it has long been settled law…that the agency has broad enforcement discretion, meaning the agency, not courts, gets to decide if and when to enforce the statute.
If the Texas ruling stands and the FDA relents, it could threaten the FDA approval of other "controversial" drugs such as those used for gender-affirming care and HIV prevention. The case could also be laying the groundwork for a federal abortion ban.
MORE STORIES TO WATCH
IRS 'Shadow Army' to Ramp Up Enforcement on the Wealthy
ProPublica reviewed the IRS' strategic plan for its $80 billion in new funding. The agency aims to improve customer service, update its computer system, boost hiring, and explore the feasibility of creating a free user-friendly e-file option (get bent TurboTax). It also plans to shift the target of audits away from low-income individuals, whose taxes were easier to scrutinize for the intentionally underfunded agency, to the wealthy. The plan addressed to Treasury Secretary Janet Yellen states, "All efforts will comply with your directive not to use IRA resources to raise audit rates on small businesses and households making under $400,000 per year." Previous ProPublica investigations showed that individuals making $20,000 were more likely to get audited than individuals making over $400,000.
Keep Your Friends Close: Leak Shows U.S. Spying on Allies
Dozens of classified intelligence documents were leaked on the internet exposing internal intelligence from the Pentagon, CIA, Defense Intelligence Agency, law enforcement agencies, and the National Reconnaissance Office--showing U.S. intelligence agencies have been spying on adversaries and allies. According to the Washington Post, the documents were primarily concerning the war in Ukraine, some intelligence indicating weakened Ukrainian forces. The leak also included reports that a Russian private military contractor active in Ukraine, the Wagner Group, had attempted to buy weapons from NATO ally Turkey. Another document showed that leaders in the Israeli spy agency Mossad had "advocated for Mossad officials and Israeli citizens to protest" Netanyahu's attempts to overhaul the judiciary. The Pentagon severely restricted flow of intelligence Friday in response to the revelations, showing a "high level of panic" according to sources quoted by the Post.
QUICKEST QUICKIES
SOME NUMBER
45%
That is the percentages of managers that work exclusively on-site according to an Axios analysis of a recent survey. This is compared to 62% of non-management. Managers on average earn almost double that of non-managers, despite not having to come into the office as much.
ON THE SHOW TODAY
4/10 Emma hosts author Corban Addison to discuss his recent book Wastelands: The True Story of Farm Country On Trial.
DON'T MISS MR CLIPS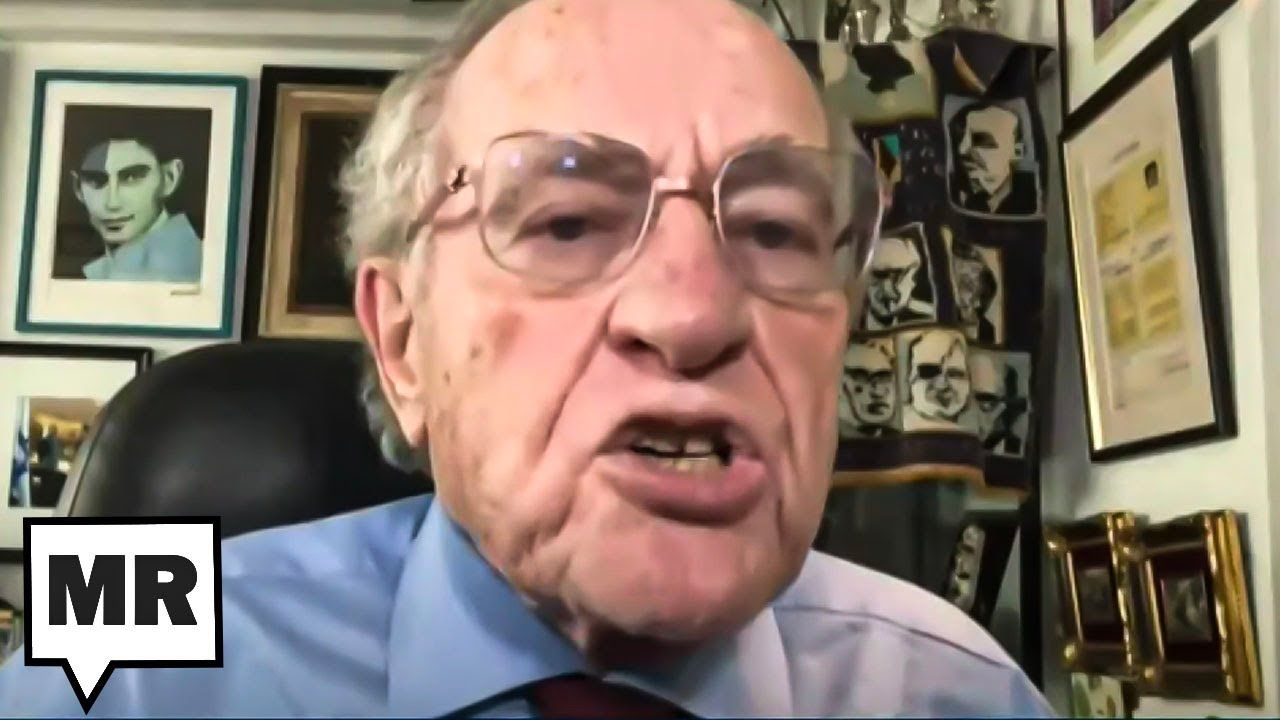 Chomsky had this guy's number for a long time.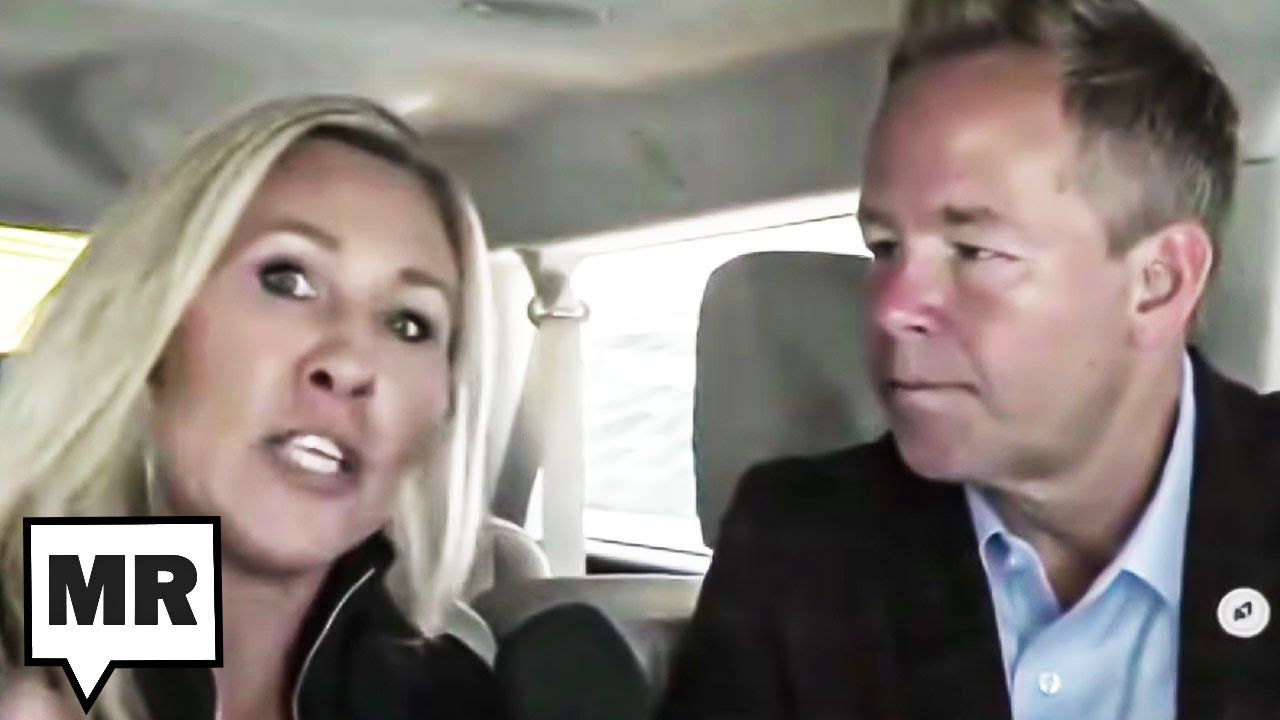 Let's hope he won't come back from the political dead after nailing him with indictments.
PARTING WORDS
"My baby should be at rest, I shouldn't have to be put through this."
-- Samantha Casiano, a Texas woman who was forced to give birth to her baby with anencephaly - a fatal condition causing the fetus's brain and skull to underdevelop - because of the state's abortion ban. Casiano's story was published by NPR and highlighted in Jessica Valenti's Abortion Every Day blog.
---
Quickie Discount Code Corner
Hey check it out! Stuff on sale!
IAC Laser Engraving: IAC Laser Engraving is a Leftist-owned Worker Collective started by long time listener, Ryan Lubin in September of 2021. Visit iaclasers.com to order your custom item today and  enter in Coupon Code: "MAJORITY10" at purchase to receive a 10% discount on their AMAZING products."
ExpressVPN: Secure your online data TODAY by visiting this link. That's https://www.expressvpn.com/majority and you can get an extra three months FREE.
Fast Growing Trees: Go to this link right now, and you'll get FIFTEEN PERCENT OFF your entire order.
Ritual: Get key nutrients without the B.S. Ritual is offering our listeners 10% off during your first three months. Visit here to start your Ritual today.
Aura: Protect yourself from America's fastest-growing crime. Try Aura for 14 days for free: https://aura.com/majority
ZBiotics: Go to https://thld.co/zbiotics_majority_0722  and get 15% off your first order of ZBiotics Pre-Alcohol Probiotic by using my code MAJORITY at checkout. ‌‌‌‌HoldOn Bags: HoldOn plant-based compostable kitchen/trash bags: Get 20% OFF with code MAJORITY at https://holdonbags.com/majority
StoryWorth: StoryWorth is an online service that helps every other figure in your life share stories through thought-provoking questions about their memories and personal thoughts. Get started right away with no shipping required by going to https://storyworth.com/majority you'll get $10 of your first purchase!
Henson Shaving: Go to https://hensonshaving.com/majority  and use code MAJORITY for a free 100-pack of blades!
Quip: If you go to this link RIGHT NOW, you'll get your first refill FREE.
Shopify: Go to this link here for a FREE fourteen-day trial and get full access to Shopify's entire suite of features.
LiquidIV: You can get 25% off when you go to liquidiv.com and use code MAJORITYREP at checkout.
Stamps.com: Start mailing and shipping with stamps.com, and keep more money in your pocket every day. Sign up with promo code MAJORITYREPORT for a special offer that includes a 4-week trial, plus free postage and a digital scale.
ZipRecruiter: Find the right employees for your workplace with ZipRecruiter. Try it FOR FREE at this exclusive web address.
Nutrafol: For FIFTEEN DOLLARS OFF go to https://nutrafol.com/men/ with promo code MAJORITY.
Outer: See the difference at go.liveouter.com/MAJORITY. Plus, for a limited time, get $300 off and FREE shipping.
Sunset Lake CBD: Visit sunsetlakecbd.com.
Grove: Go to this link here today to get a free gift set worth up to fifty dollars with your first order. Plus, shipping is fast and FREE.
Headspace: Try this link, with discount code MAJORITY and get one month FREE of their entire mindfulness library.
StartMail: Start securing your email privacy with StartMail. Sign up today and you'll get 50% off your first year! Go to this link here for our special promotion!.
CozyEarth: Go to this link here and enter the special promo code MAJORITY at checkout to SAVE thirty-five percent now.