10 Killed in SoCal Shooting - The Monday AM Quickie 1/22/23
Corey ended last week talking about cream egg season – but what about an egg cream??? Have you thought of that? There's this little place on the Lower East Side that's like a single hot plate two tables and a coffee pot that does an egg cream, the only place I've had it, and it's actually delicious. Who knew! An underrated drink. Anyway. That's your levity for this Monday, we've got some news to cover. - Jack
Subscribe to the AM Quickie's NEW paid newsletters here!
THE BIG NEWS
SoCal Dance Hall Shooting Rocks LA Suburb
The latest mass shooting: 10 dead, five men, five women, all patrons of a ballroom dance studio in Monterey Park, CA, after a man went on a rampage at the venue.
The suspect, who police identified as Huu Can Tran, 72, used a weapon that was likely illegal in California (but that nevertheless, Tran acquired anyway) – a semi-automatic handgun with a high capacity magazine attached. Most of Tran's victims were men and women in their 50s and 60s, the typical clientele of the Star Ballroom Dance Studio, a popular location on a busy thoroughfare in Monterey Park. Police have not yet released what they think is a motive for the shooting yet.
Tran allegedly attacked the studio and fled the scene before proceeding to another dance hall in the neighboring city of Alhambra and attempted to repeat his massacre, before being disarmed before he could fire in "an act of heroism," police said. He then fled that scene, and an hours-long manhunt ensued, ending when tactical teams surrounded his van on the other side of L.A. County. Tran was found inside dead of a self-inflicted gunshot wound.
This mass shooting doesn't fit the typical profile – often angry, young men with easy access to weaponry. The only similar crime was the 68-year old man who shot up a church in Southern California in what officials deemed a hate crime. One person was killed and four were critically wounded in that incident.
But that's sort of the point: mass shootings are becoming so common, and so easy to carry out, that very few are particularly uniqe. The stories almost write themselves; you can tell that every newspaper now has an internal style guide on how to report on and write about them. At this point, I don't really know what the fix is.
MORE STORIES TO WATCH
Hate Speech is Growing on Twitter. So Are Hate Crimes
The Washington Post has a good piece from this weekend on the link between incidences of hate speech rising on Twitter and actual hate crimes. The sources are former Twitter employees and extremism researchers, who say that when terms like "groomer" spike on Twitter, real-world incidents of violence against the LGBT community are more likely to happen. Using "groomer" as a slur towards gay people was against Twitter's rules before the Musk takeover, but is uh... far less policed now. Funny how that happens.
Germany Okays Poland to Send Tanks to Ukraine
Here's the latest chapter in the German tank tale: the Leopards may be headed to Ukraine. But not from Germany. From Poland. The gist of it is this: Germany didn't want to send their own Leopards, but Poland did. The problem is because Poland gets its Leopards from Germany, it has to ask Germany before it gives them to anyone else, a process that seemed frustrating for all parties involved. But German Foreign Minister Annalena Baerbock told a French TV channel on Sunday that if Poland asks to give the tanks, Germany won't block it, which is a departure from negotiations as they were before. In other words, the Ukrainians might get what they wanted all along from Germany in the most roundabout way possible.
QUICKEST QUICKIES
SOME NUMBER
$31.4 trillion
Our so-called debt limit, which we hit last week. Cool! Chuck it out the window please.
ON THE SHOW TODAY
1/23: Sam and Emma host Graham Rayman, criminal justice reporter for The New York Daily News, and Reuven Blau, senior reporter for The City to discuss their recent book Rikers: An Oral History.

DON'T MISS MR CLIPS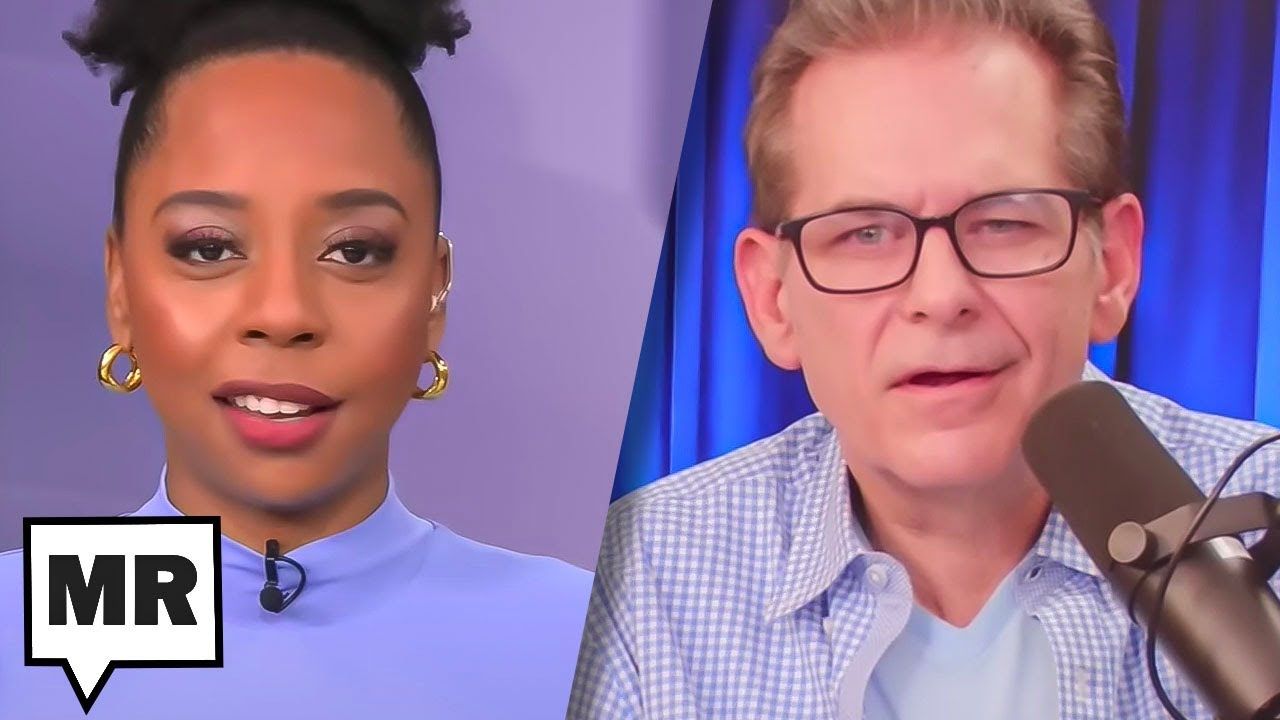 Your punishment for understanding this sentence is – you know what, no, understanding that sentence is punishment enough.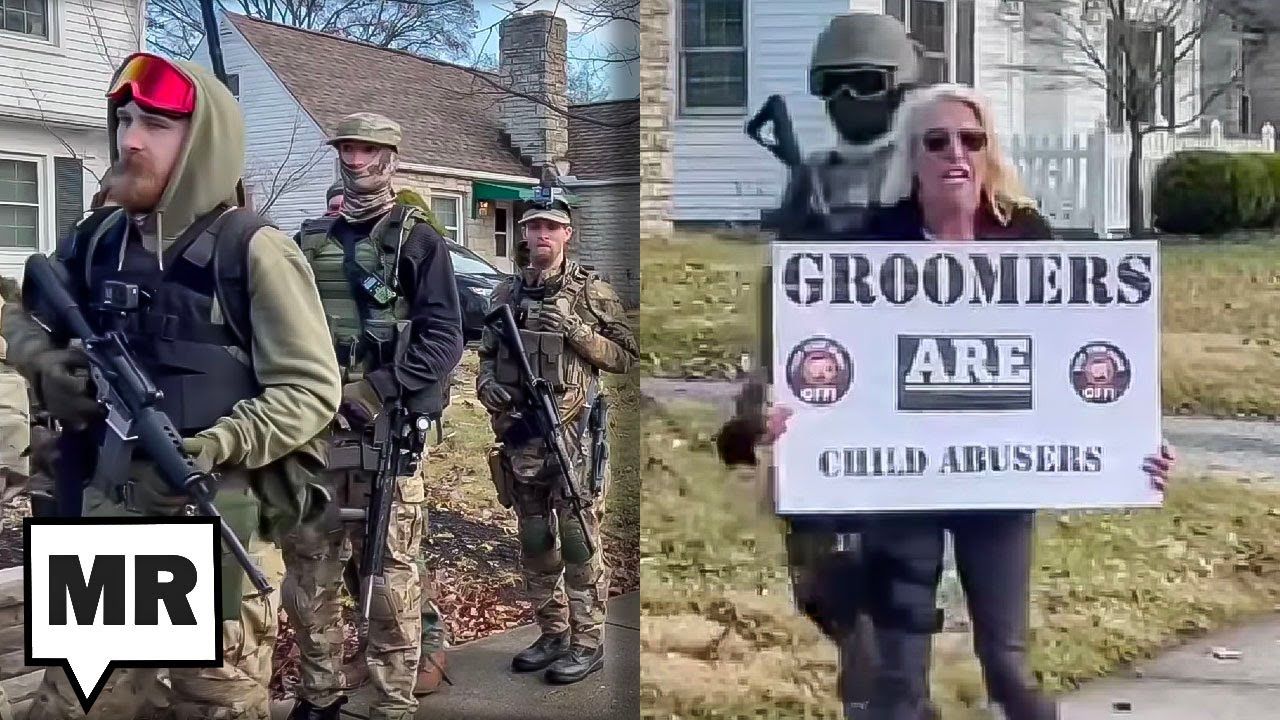 These people are not going to back down peacefully.
PARTING WORDS
"The thing about Florida Democrats is we keep learning with every passing year that just when you thought you had hit bottom, you discover that there are new abysses to fall deeper and deeper into. There is no plan. There's nothing. It's just a state of suspended animation and chaos — and, more than anything, it's the mournful regret and acceptance that Florida has been cast aside for the long, foreseeable future."
–  Fernand Amandi, a veteran Democratic operative in the state.
Quickie Discount Code Corner
Hey check it out! Stuff on sale!
IAC Laser Engraving: IAC Laser Engraving is a Leftist-owned Worker Collective started by long time listener, Ryan Lubin in September of 2021. Visit iaclasers.com to order your custom item today and  enter in Coupon Code: "MAJORITY10" at purchase to receive a 10% discount on their AMAZING products."
ExpressVPN: Secure your online data TODAY by visiting this link. That's https://www.expressvpn.com/majority and you can get an extra three months FREE.
Fast Growing Trees: Go to this link right now, and you'll get FIFTEEN PERCENT OFF your entire order.
Ritual: Get key nutrients without the B.S. Ritual is offering our listeners 10% off during your first three months. Visit here to start your Ritual today.
Aura: Protect yourself from America's fastest-growing crime. Try Aura for 14 days for free: https://aura.com/majority
ZBiotics: Go to https://thld.co/zbiotics_majority_0722  and get 15% off your first order of ZBiotics Pre-Alcohol Probiotic by using my code MAJORITY at checkout. ‌‌‌‌HoldOn Bags: HoldOn plant-based compostable kitchen/trash bags: Get 20% OFF with code MAJORITY at https://holdonbags.com/majority
StoryWorth: StoryWorth is an online service that helps every other figure in your life share stories through thought-provoking questions about their memories and personal thoughts. Get started right away with no shipping required by going to https://storyworth.com/majority you'll get $10 of your first purchase!
Henson Shaving: Go to https://hensonshaving.com/majority  and use code MAJORITY for a free 100-pack of blades!
Quip: If you go to this link RIGHT NOW, you'll get your first refill FREE.
Shopify: Go to this link here for a FREE fourteen-day trial and get full access to Shopify's entire suite of features.
LiquidIV: You can get 25% off when you go to liquidiv.com and use code MAJORITYREP at checkout.
Stamps.com: Start mailing and shipping with stamps.com, and keep more money in your pocket every day. Sign up with promo code MAJORITYREPORT for a special offer that includes a 4-week trial, plus free postage and a digital scale.
ZipRecruiter: Find the right employees for your workplace with ZipRecruiter. Try it FOR FREE at this exclusive web address.
Nutrafol: For FIFTEEN DOLLARS OFF go to https://nutrafol.com/men/ with promo code MAJORITY.
Outer: See the difference at go.liveouter.com/MAJORITY. Plus, for a limited time, get $300 off and FREE shipping.
Sunset Lake CBD: Visit sunsetlakecbd.com.
Grove: Go to this link here today to get a free gift set worth up to fifty dollars with your first order. Plus, shipping is fast and FREE.
Headspace: Try this link, with discount code MAJORITY and get one month FREE of their entire mindfulness library.
StartMail: Start securing your email privacy with StartMail. Sign up today and you'll get 50% off your first year! Go to this link here for our special promotion!.
CozyEarth: Go to this link here and enter the special promo code MAJORITY at checkout to SAVE thirty-five percent now.