What's Coming From the Supreme Court - The Wednesday AM Quickie 6/15/22
Hi all, we're going to do a quick primer for some Supreme Court decisions and move on to some other headlines. It's also a primary election night, but mostly Republican races, so I'm going to tackle a recap of that tomorrow. If you want stuff ahead of time, WaPo has a good liveblog going which will have results by the time you read this, but I figure it's easier to just wrap up the major themes tomorrow when the dust clears. - Jack
Tell your friends to sign up for this M-F newsletter at AMQuickie.com!
---
THE BIG NEWS
The Supreme Court Is About to Give Us a Brutal Few Weeks
If you missed the pod yesterday, Sam and the gang had Slate's Supreme Court whisperer Mark Joseph Stern on the show to break down what we might see from the highest judiciary in the land this week and for those to come. Since Ghost's fancy new interface lets us just embed stuff right into the text, here you go! Here's the show!
Anyway, moving on: something I learned about the process of the court: Supreme Court "terms" start in October and usually end in July; hence, we're approaching the end of this one. Here's a quick explainer.
The Term is divided between "sittings," when the Justices hear cases and deliver opinions, and intervening "recesses," when they consider the business before the Court and write opinions. Sittings and recesses alternate at approximately two-week intervals.
Since we're in a mid-June "sitting" session, the opinions are starting to come in thick and fast. We got five on Monday, including the disastrous immigration decision I talked about yesterday. Here's MJS's thread on Monday's proceedings to catch you up.
There weren't any opinions delivered on Tuesday, which means today is the day. So here's what's coming. There are 24 decisions to come before the term ends, with some massive cases on the list. MJS thinks the court will finish up by July 1, so the next two weeks will be huge. It seems like the best bet for a big ruling today is Carson v. Makin, which deals with whether or not people can use state funded tuition vouchers to religious (or sectarian) private schools. This will likely be a pretty big decision that slots into the conservative movement's larger ideological war on public schools – if they can divert state funding into essentially getting more students in private religious schools, they probably will in many red states.
MJS said he expects to get a big gun decision next week in NYSRPA v Bruen, and then, in the final week of June, Dobbs. The abortion case.  The big one. That said, this is the court – so any of these decisions could come at basically any time.
The new term in October, meanwhile, is also going to be brutal: MJS notes that the conservatives are likely going to strike a massive blow to voting rights during some sitting in that window.
---
MORE STORIES TO WATCH
Border Patrol Fans Mint Challenge Coin Commemorating Alleged Migrant Whipping
Remember the absurdly inhuman treatment of Haitian migrants along the Rio Grande? Well, some Border Patrol officers certainly want to: an allegedly unofficial "challenge coin" is circulating among officers that shows the famous image of a horse-mounted cop bearing down on a migrant brandishing his reins. The Miami Herald reports that the coins are selling on Ebay for over $15, and at least 41 have sold. CBP says they didn't create the coins, which are in the style of other "challenge coins" awarded to officers after notable events or assignments.
Per the Herald, the coin reads "Reining it in since May 28, 1924. Yesterday's border is not today's border." The rim says "You will be returned." Atrocious.
Starbucks is Threatening to Hold Trans Healthcare Hostage
Bloomberg News reports that Starbucks has sunk to a new low in their battle with a rapidly spreading union movement. A new NLRB unfair labor practices charge reports that employees at an Oklahoma City Starbucks location have had one on one meetings with managers where it's been heavily implied that their health benefits could get dropped if they vote to unionize. Listen to this:
"I think the company realizes that we as trans partners feel particularly vulnerable at this time," said Oklahoma Starbucks employee Neha Cremin. "I think that in some cases they are willing to take advantage of that."
...
Cremin said her manager recently told her in a one-on-one meeting that she wasn't anti-union, but, "Just know that if you unionize, when you are negotiating your benefits, you could gain, you could lose, or you could stay the same." The manager then said, "I know specifically, you have used the trans health-care benefits." The message, said Cremin, struck her as a "veiled threat."
This is pretty classic union-busting extortion, but it's still shocking when applied to some of the most vulnerable members of any labor movement.
---
Quickest Quickies
---
SOME NUMBER
18 percent
How much crypto hub Coinbase is cutting its staff by, as the big crypto crash continues. That's a lot of layoffs.
---
ON THE SHOW TODAY
6/15: Sam and Emma host Jamie Edwards, organizer with the Trader Joe's Union effort in Hadley, Massachusetts, to discuss the union organizing efforts from the ground.


---
Don't Miss MR Clips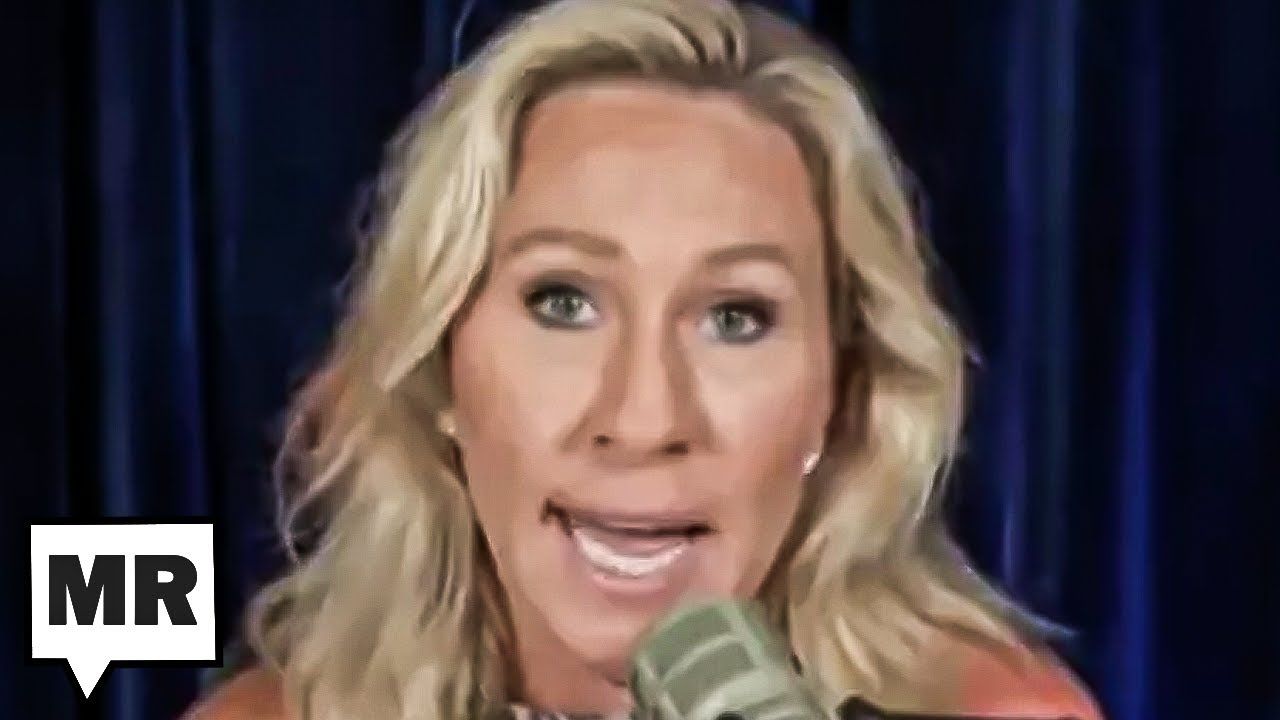 GOP Troll Claims 'Beta Males' Caused Tampon Shortage Ok. Right. Sure.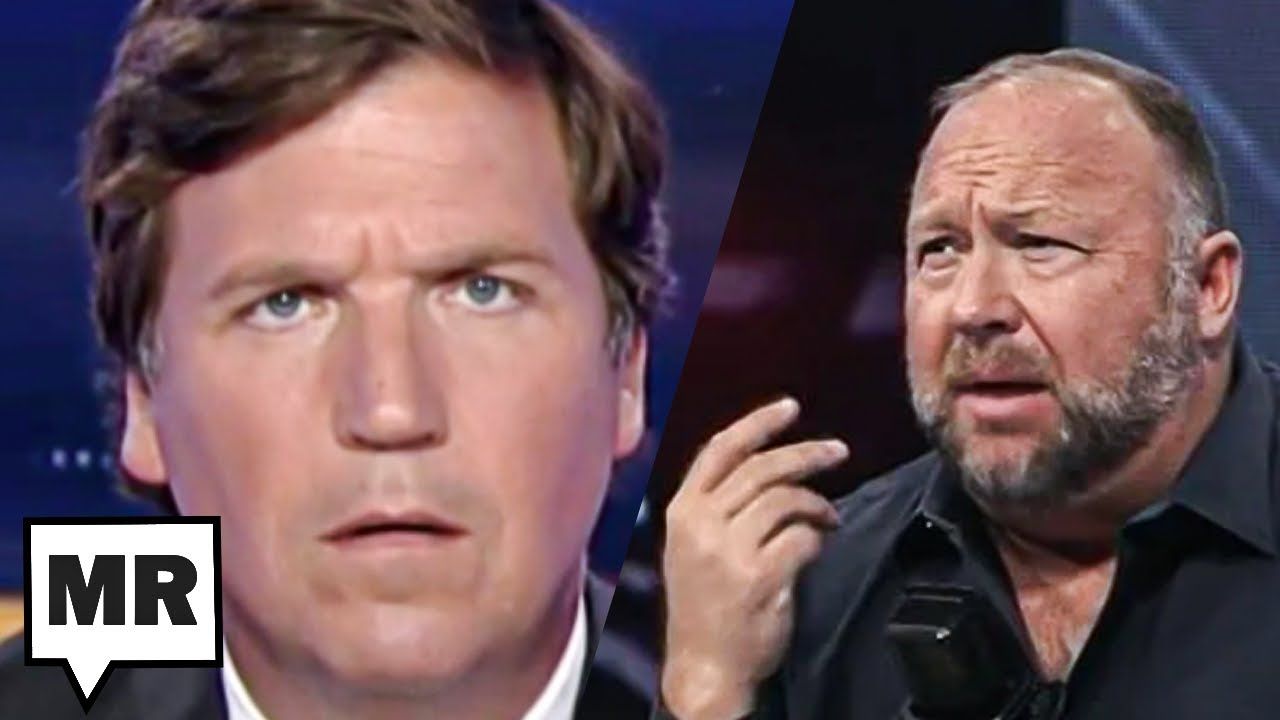 Tucker Sounds Just Like Alex Jones This isn't really a surprise, to be fair. Same audience too!
---
PARTING WORDS
"The tide has gone out in crypto, and we're seeing that many of these businesses and platforms rested on shaky and unsustainable foundations. The music has stopped."
– Lee Reiners, a former Federal Reserve official who teaches at Duke University Law School.
---
Quickie Discount Code Corner
Hey check it out! Stuff on sale!
LATEST ADDITIONS!
Established Titles: Get an amazing gift for your dad this Father's Day! Go to https://establishedtitles.com/majority and get 10% off today.
Vessi: Go to https://vessi.com/majority and use code MAJORITY for $25 off each pair of adult Vessi shoes! Free shipping to US, CA, AUS, NZ, JP, TW, KR, SGP
ALL THE REST!
ExpressVPN: Secure your online data TODAY by visiting this link. That's https://www.expressvpn.com/majority and you can get an extra three months FREE.
Fast Growing Trees: Go to this link right now, and you'll get FIFTEEN PERCENT OFF your entire order.
Ritual: Get key nutrients without the B.S. Ritual is offering our listeners 10% off during your first three months. Visit here to start your Ritual today.
Aura: Protect yourself from America's fastest-growing crime. Try Aura for 14 days for free: https://aura.com/majority
Quip: If you go to this link RIGHT NOW, you'll get your first refill FREE.
Shopify: Go to this link here for a FREE fourteen-day trial and get full access to Shopify's entire suite of features.
LiquidIV: You can get 25% off when you go to liquidiv.com and use code MAJORITYREP at checkout.
Stamps.com: Start mailing and shipping with stamps.com, and keep more money in your pocket every day. Sign up with promo code MAJORITYREPORT for a special offer that includes a 4-week trial, plus free postage and a digital scale.
ZipRecruiter: Find the right employees for your workplace with ZipRecruiter. Try it FOR FREE at this exclusive web address.
Nutrafol: For FIFTEEN DOLLARS OFF go to https://nutrafol.com/men/ with promo code MAJORITY.
Outer: See the difference at go.liveouter.com/MAJORITY. Plus, for a limited time, get $300 off and FREE shipping.
Sunset Lake CBD: Visit sunsetlakecbd.com.
Grove: Go to this link here today to get a free gift set worth up to fifty dollars with your first order. Plus, shipping is fast and FREE.
Headspace: Try this link, with discount code MAJORITY and get one month FREE of their entire mindfulness library.
StartMail: Start securing your email privacy with StartMail. Sign up today and you'll get 50% off your first year! Go to this link here for our special promotion!.
CozyEarth: Go to this link here and enter the special promo code MAJORITY at checkout to SAVE thirty-five percent now.