NSA Lobbies to Keep Spying on Your Phone - The Friday AM Quickie 7/28/23
I got a flip phone to detox from doom scrolling, but is it ever hard to answer texts with that thing.- Robert

(Correction: I said yesterday that the "Nigerian government" is being overthrown in a coup, it should have been "Nigerien government," as in the country Niger, not Nigeria.)
---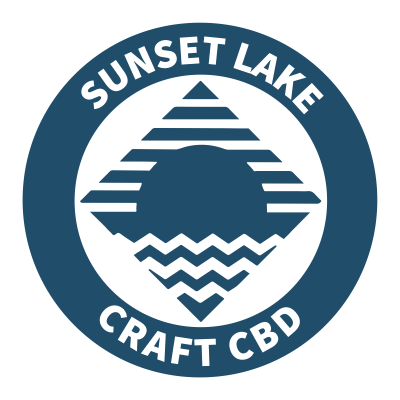 The folks over at Sunset Lake CBD believe in their farm-to-table model. They grow, process, and ship directly their handcrafted CBD hemp products right to your door. No unnecessary trips to the store and no middlemen. You can even set up a monthly subscription and save 25% on your favorites. Stop overpaying and sleep easy knowing your CBD will always be there for you.
Head on over to www.sunsetlakecbd.com and save 20% on one-time orders when you use the coupon code "leftisbest" (that's all one word) at checkout.
---
Subscribe to the AM Quickie's NEW paid newsletters here!
THE BIG NEWS
NSA Lobbying to Maintain Backdoor to Buy Data on Citizens
An amendment to the National Defense Authorization Act, introduced by Reps. Warren Davidson (R-OH) and Sara Jacobs (D-CA), would bar military agencies from purchasing data on citizens from third-party brokers without a warrant. But National Security Agency (NSA) officials are lobbying to scrap the amendment, according to Wired.
It's still not public information how much privately purchased data the NSA uses.
The extent to which the NSA in particular uses data brokers to obtain location and web browsing data is unclear, though it has previously acknowledged using data from "commercial" sources in connection with cyber defense. Regardless, the NSA's lawyers have authored extensive guidelines for acquiring commercially available data, particularly when it belongs to US companies or individuals. Some of the rules prescribed by the agency's lawyers remain classified.
But it sure is a convenient method for them to get the data without needing the courts to sign off.
A government report declassified by the Office of the Director of National Intelligence last month revealed that US intelligence agencies were avoiding judicial review by purchasing a "large amount" of "sensitive and intimate information" about Americans, including data that can be used to trace people's whereabouts over extended periods of time. The sensitivity of the data is such that "in the wrong hands," the report says, it could be used to "facilitate blackmail," among other undesirable outcomes. The report also acknowledges that some of the data being procured is protected under the US Constitution's Fourth Amendment, meaning the courts have ruled the government should be required to convince a judge the data is linked to an actual crime.
The House of Representatives passed the amendment over a week ago, and similar legislation called the "Fourth Amendment Is Not For Sale Act" has been advanced in the Senate which would protect the purchase of Americans' data from all police and intelligence agencies.
MORE STORIES TO WATCH
Maine to Vote for State-Run Power Company, Bernie Approves
A November ballot initiative in Maine would create the first state-wide public power company, called Pine Tree Power, and it has support from its New England neighbor Bernie Sanders, per the Portland Press Herald.
"This year, Mainers are facing price-gouging and immoral disconnection notices from multinational utility companies. Power belongs in the hands of the people, not greedy corporations," Sanders said in a statement provided by Pine Tree Power. "Fortunately, Mainers have a rare chance to take control of an important part of their daily lives. Instead of a private power system that last year sent $187 million in profits out of the country, Mainers can have cheaper, more reliable power—and help fight climate change at the same time."
The publicly-owned, not-for-profit utility would consist of a 13-member elected board with a mix of Mainers and experts. The Press Herald reports that Pine Tree Power is being outspent 17-1 by private utilities. Pine Tree Power would be a cool ballot initiative to campaign for, just saying.
Trump Likely to Face at Least Five Trials Before Election
Axios created a helpful timeline for Trump's legal gamut and how it lines up with election season: the Iowa caucuses will line up with E. Jean Carroll's defamation case on January 15th, and the classified documents case is scheduled for about a month before the Republican National Convention. However, the new charge of Trump instructing an aide to delete Mar-a-Lago security footage to hide it from investigators could delay the documents case significantly, according to the Washington Post. In addition to the defamation case and the documents case, Trump also faces trial for the alleged fraud by the Trump family and organization, the falsified business records case in the hush money payment to Stormy Daniels, and a class-action lawsuit for a pyramid scheme. Charges for Georgia's election interference have yet to drop, so it's unclear if that case will be heard before election day.
QUICKEST QUICKIES
SOME NUMBER
46,000 years-old
That's how old resurrected worms thawed out from Siberian permafrost are. via the Scientific American.
ON THE SHOW TODAY
7/28: It's Casual Friday! Sam hosts Heather Digby Parton, contributing writer at Salon.com and proprietor of the blog Hullabaloo, to round up the week in news.!

DON'T MISS MR CLIPS
Cry more Jim.
It did give an incentive for Scandanavia and Finland to join NATO.
PARTING WORDS
"There is a certain music industry hatred for singers who don't 'fit in' (this I know only too well), and they are never praised until death – when, finally, they can't answer back […] You praise her now ONLY because it is too late. You hadn't the guts to support her when she was alive and she was looking for you."
-- Morrissey, speaking on the passing of singer and activist Sinead O'Connor. via the Guardian.
---
Quickie Discount Code Corner
Hey check it out! Stuff on sale!
IAC Laser Engraving: IAC Laser Engraving is a Leftist-owned Worker Collective started by long time listener, Ryan Lubin in September of 2021. Visit iaclasers.com to order your custom item today and  enter in Coupon Code: "MAJORITY10" at purchase to receive a 10% discount on their AMAZING products."
ExpressVPN: Secure your online data TODAY by visiting this link. That's https://www.expressvpn.com/majority and you can get an extra three months FREE.
Fast Growing Trees: Go to this link right now, and you'll get FIFTEEN PERCENT OFF your entire order.
Ritual: Get key nutrients without the B.S. Ritual is offering our listeners 10% off during your first three months. Visit here to start your Ritual today.
Aura: Protect yourself from America's fastest-growing crime. Try Aura for 14 days for free: https://aura.com/majority
ZBiotics: Go to https://thld.co/zbiotics_majority_0722  and get 15% off your first order of ZBiotics Pre-Alcohol Probiotic by using my code MAJORITY at checkout. ‌‌‌‌HoldOn Bags: HoldOn plant-based compostable kitchen/trash bags: Get 20% OFF with code MAJORITY at https://holdonbags.com/majority
StoryWorth: StoryWorth is an online service that helps every other figure in your life share stories through thought-provoking questions about their memories and personal thoughts. Get started right away with no shipping required by going to https://storyworth.com/majority you'll get $10 of your first purchase!
Henson Shaving: Go to https://hensonshaving.com/majority  and use code MAJORITY for a free 100-pack of blades!
Quip: If you go to this link RIGHT NOW, you'll get your first refill FREE.
Shopify: Go to this link here for a FREE fourteen-day trial and get full access to Shopify's entire suite of features.
LiquidIV: You can get 25% off when you go to liquidiv.com and use code MAJORITYREP at checkout.
Stamps.com: Start mailing and shipping with stamps.com, and keep more money in your pocket every day. Sign up with promo code MAJORITYREPORT for a special offer that includes a 4-week trial, plus free postage and a digital scale.
ZipRecruiter: Find the right employees for your workplace with ZipRecruiter. Try it FOR FREE at this exclusive web address.
Nutrafol: For FIFTEEN DOLLARS OFF go to https://nutrafol.com/men/ with promo code MAJORITY.
Outer: See the difference at go.liveouter.com/MAJORITY. Plus, for a limited time, get $300 off and FREE shipping.
Sunset Lake CBD: Visit sunsetlakecbd.com.
Grove: Go to this link here today to get a free gift set worth up to fifty dollars with your first order. Plus, shipping is fast and FREE.
Headspace: Try this link, with discount code MAJORITY and get one month FREE of their entire mindfulness library.
StartMail: Start securing your email privacy with StartMail. Sign up today and you'll get 50% off your first year! Go to this link here for our special promotion!.
CozyEarth: Go to this link here and enter the special promo code MAJORITY at checkout to SAVE thirty-five percent