Florida Schools to Teach Slavery "Benefited" Black People - The Friday AM Quickie 7/21/23
If you have to network, picket lines are a good a place as any to do it.- Robert
---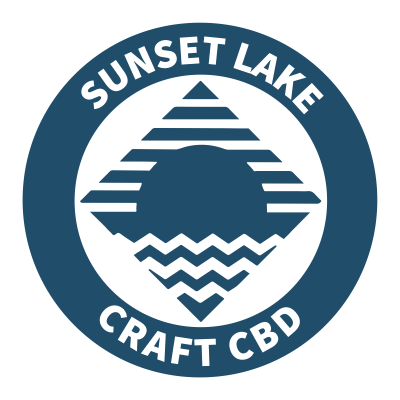 The folks over at Sunset Lake CBD believe in their farm-to-table model. They grow, process, and ship directly their handcrafted CBD hemp products right to your door. No unnecessary trips to the store and no middlemen. You can even set up a monthly subscription and save 25% on your favorites. Stop overpaying and sleep easy knowing your CBD will always be there for you.
Head on over to www.sunsetlakecbd.com and save 20% on one-time orders when you use the coupon code "leftisbest" (that's all one word) at checkout.
---
Subscribe to the AM Quickie's NEW paid newsletters here!
THE BIG NEWS
Florida Mandating Apologism for Slavery in Schools
The Florida Board of Education unanimously backed new standards about teaching race in school that include "how slaves developed skills which, in some instances, could be applied for their personal benefit," and that violence was perpetrated "against and by" Black Americans in White supremacist-led massacres, including those in Rosewood and Ocoee, Florida, reports the Daily Beast.
It's hard to overstate how deeply perverse and incorrect this account of history is. In Rosewood, a White mob burned down an entire Black town, while in Ocoee, 50 Black Americans were murdered by the Klu Klux Klan because some had refused to be intimidated out of voting.  

The standards are a byproduct of DeSantis' "Stop W.O.K.E. Act," which seeks to create "a new educational agenda that shields white students from feeling any sense of guilt for wrongs perpetrated against people of color," per the Daily Beast. The Florida Board of Education has apparently taken this to mean that teachers can't make White supremacist mobs and slave owners look too bad to students.
Despite the majority negative feedback at public testimony about the curriculum, the board is sticking to the new curriculum. Officials promise that teachers can expand instruction beyond the standard's baseline, but teachers fear termination and other sanction if they run afoul of DeSantis' "anti-woke" laws.
The manufactured movement against critical race theory (CRT), headquartered in Florida, has always been a cover to attack public schooling, teachers unions, and forthright education about racism in the United States. I guess it was never a stretch that teaching standards inspired by this manufactured outrage would launder White supremacist arguments into Florida schools.
MORE STORIES TO WATCH
Senate Finally Advances Ethics Rules for SCOTUS
The first-of-its kind legislation passed the Senate Judiciary Committee 11-10, along party lines, of course, according to ABC. The bill would impose the same ethical standards required from lower-court justices for disclosure of gifts, travel and income, create a system to investigate ethics violations, and require justices to disclose potential conflicts of interest and justify decisions on recusals. Pretty sensible stuff given the unethical behavior of Clarence Thomas, Samuel Alito, and Neil Gorsuch, I'd say. The bill is almost certainly dead on arrival due to Republican opposition and the filibuster, per the New York Times. That even these basic reforms are a non-starter tells you something about Republicans' ethics.
MTG Sends Nudes of Hunter Biden to Her Constiuents, Possibly Violates D.C. Revenge Porn Law
Marjorie Taylor Greene had nothing really to contribute to the House Oversight Committee's show trial of the Bidens, so she blew up nude pictures  of Hunter Biden and put them on a poster instead. As The New Republic points out, this may be a violation of Washington's revenge porn law which prohibit disclosure of  "sexual images of another identified or identifiable person" when "[t]he person depicted did not consent to the disclosure of the sexual image." Marj followed up with an email blast to her constituents with links to a video containing nude images of Hunter. The New Republic reports that there is no age filter for these tax-payer funded communications, meaning the images likely dropped into the inboxes of some minors, a federal offense. So far, I've personally avoided seeing Hunter's junk, but conservatives are hell-bent on changing that.
QUICKEST QUICKIES
SOME NUMBER
75 percent
That's how much vegan diets would reduce climate-heating emissions, per a UK study, which also found they would also cut the destruction of wildlife by 66 percent and water use by percent. via the Guardian.
ON THE SHOW TODAY
7/21: It's Casual Friday! Sam and Emma chat with Ryan Grim, DC Bureau Chief at The Intercept, to round up the week in news. Then, they're joined by Matthew Film Guy!

DON'T MISS MR CLIPS
Well, the 'pink tide' was a thing to be fair.
Great stuff Sam!
PARTING WORDS
"I kept telling my baby, 'I'm so sorry this had to happen to you.' There was no mercy for her and I couldn't do anything."
-- Samanthia Casiano, a Texas woman that was forced to give birth to her baby that had anencephaly, a fatal condition where parts of the skull and brain are undeveloped. Casiano is one of 15 Texas women suing the state for their denied abortion care. via Vice.
---
Quickie Discount Code Corner
Hey check it out! Stuff on sale!
IAC Laser Engraving: IAC Laser Engraving is a Leftist-owned Worker Collective started by long time listener, Ryan Lubin in September of 2021. Visit iaclasers.com to order your custom item today and  enter in Coupon Code: "MAJORITY10" at purchase to receive a 10% discount on their AMAZING products."
ExpressVPN: Secure your online data TODAY by visiting this link. That's https://www.expressvpn.com/majority and you can get an extra three months FREE.
Fast Growing Trees: Go to this link right now, and you'll get FIFTEEN PERCENT OFF your entire order.
Ritual: Get key nutrients without the B.S. Ritual is offering our listeners 10% off during your first three months. Visit here to start your Ritual today.
Aura: Protect yourself from America's fastest-growing crime. Try Aura for 14 days for free: https://aura.com/majority
ZBiotics: Go to https://thld.co/zbiotics_majority_0722  and get 15% off your first order of ZBiotics Pre-Alcohol Probiotic by using my code MAJORITY at checkout. ‌‌‌‌HoldOn Bags: HoldOn plant-based compostable kitchen/trash bags: Get 20% OFF with code MAJORITY at https://holdonbags.com/majority
StoryWorth: StoryWorth is an online service that helps every other figure in your life share stories through thought-provoking questions about their memories and personal thoughts. Get started right away with no shipping required by going to https://storyworth.com/majority you'll get $10 of your first purchase!
Henson Shaving: Go to https://hensonshaving.com/majority  and use code MAJORITY for a free 100-pack of blades!
Quip: If you go to this link RIGHT NOW, you'll get your first refill FREE.
Shopify: Go to this link here for a FREE fourteen-day trial and get full access to Shopify's entire suite of features.
LiquidIV: You can get 25% off when you go to liquidiv.com and use code MAJORITYREP at checkout.
Stamps.com: Start mailing and shipping with stamps.com, and keep more money in your pocket every day. Sign up with promo code MAJORITYREPORT for a special offer that includes a 4-week trial, plus free postage and a digital scale.
ZipRecruiter: Find the right employees for your workplace with ZipRecruiter. Try it FOR FREE at this exclusive web address.
Nutrafol: For FIFTEEN DOLLARS OFF go to https://nutrafol.com/men/ with promo code MAJORITY.
Outer: See the difference at go.liveouter.com/MAJORITY. Plus, for a limited time, get $300 off and FREE shipping.
Sunset Lake CBD: Visit sunsetlakecbd.com.
Grove: Go to this link here today to get a free gift set worth up to fifty dollars with your first order. Plus, shipping is fast and FREE.
Headspace: Try this link, with discount code MAJORITY and get one month FREE of their entire mindfulness library.
StartMail: Start securing your email privacy with StartMail. Sign up today and you'll get 50% off your first year! Go to this link here for our special promotion!.
CozyEarth: Go to this link here and enter the special promo code MAJORITY at checkout to SAVE thirty-five percent no