The Progressive Midwest Stays Winning - The Wednesday AM Quickie 4/5/23
Two excellent and up-and-coming journalists I know from the American Prospect will be on the show today: Jarod Facundo and Luke Goldstein. Tune in to hear their analysis on the Chicago mayoral election and check out their work!- Robert
Subscribe to the AM Quickie's NEW paid newsletters here!
THE BIG NEWS
Election Night: A Progressive Wave in the Midwest
Both Wisconsin and Chicago delivered progressive victories of national consequence, showing that left-wing candidates can win critical races against conservative Republicans and Democrats.
Wisconsin voters picked progressive Janet Protasiewicz as the next member of Wisconsin's Supreme Court, changing the court to a Democratic majority. This will likely lead to the undoing of Wisconsin's absurdly gerrymandered legislative maps, and reversing of the state's abortion ban. Protasiewicz led conservative Daniel Kelly by about 14 percent last night with 60 percent of the vote counted. The election was the most expensive judicial election in American history, with over $45 million spent.
Meanwhile, in Chicago, Brandon Johnson pulled out a victory over Democrat Paul Vallas, leading by about 3 percent with more than 70 percent of the votes in last night. The two represented competing factions of the Democratic Party: the progressive Johnson, a teacher's union organizer, had the backing of the Working Families Party while the conservative Vallas was backed by the police union and Chamber of Commerce.
Johnson has proposed a suite of taxes aimed at the rich and expanded social programs.
MORE STORIES TO WATCH
Trumpdates: Donny's Trip to the Courthouse
Correction to Monday's Quickie – there was no mugshot, and the handcuffs were left on the nightstand. Yuck, sorry.
Trump made it to court yesterday, and we finally got to hear the charges in the indictment. And well, it's about what people expected. The 34 charges all are related to falsifying business records to protect himself from the Stormy Daniels scandal, to which Trump pleaded not guilty. Along with the hush-money payments to Daniels, a statement of facts provided by DA Alvin Bragg's office also listed other shady deals. Trump allegedly coordinated with the National Inquirer to make two additional illicit payments: the first to a Trump Tower doorman who claimed to know about a secret Trump child, which the tabloid determined to be false, and another $150,000 to former Playboy playmate Karen McDougal, who allegedly had an affair with Trump.
After the arraignment, Trump flew back to Mar-a-Lago where he delivered a 21-minute speech on the typical fare. He called Bragg a "criminal," and said his judge was "Trump-hating…with a Trump-hating wife and family." The judge had told Trump to knock-it-off with the public incitement, so of course that's the first thing he did after he got home.
Millions About to Lose Medicaid as COVID-19 Protections Expire
As of Saturday, states can begin kicking residents off Medicaid rolls, jeopardizing the coverage of millions of people who enrolled in Medicaid and CHIP during the pandemic. The COVID-19 public health emergency protected people from being disenrolled from the public insurance program, allowing the U.S. to reach a record low uninsured rate of 8% (even still, an embarrassingly high rate compared to almost every other OECD nation). The end of the public health emergency will cause 15 million U.S. residents to lose their coverage, over half of whom are people of color and millions of whom are children or young adults. About 400,000 are estimated to fall into a coverage gap in states that have not expanded Medicaid, too "rich" to get Medicaid but too poor to get subsidized private care from exchanges.
QUICKEST QUICKIES
SOME NUMBER
∞
Infinity. That's how many times a newly discovered "einstein shape" can interlock with itself in a tile formation without ever repeating. It will make a great bathroom floor (non)pattern for nerds. Via the Guardian.
ON THE SHOW TODAY
4/5 It's Hump Day! Emma hosts economist Nathan Tankus, proprietor of the Notes on the Crises newsletter, to discuss recent developments at the Federal Reserve and Silicon Valley Bank. Then, she's joined by Jarod Facundo and Luke Goldstein, writing fellows at The AmericanProspect, to discuss the results from last night's mayoral race in Chicago.
DON'T MISS MR CLIPS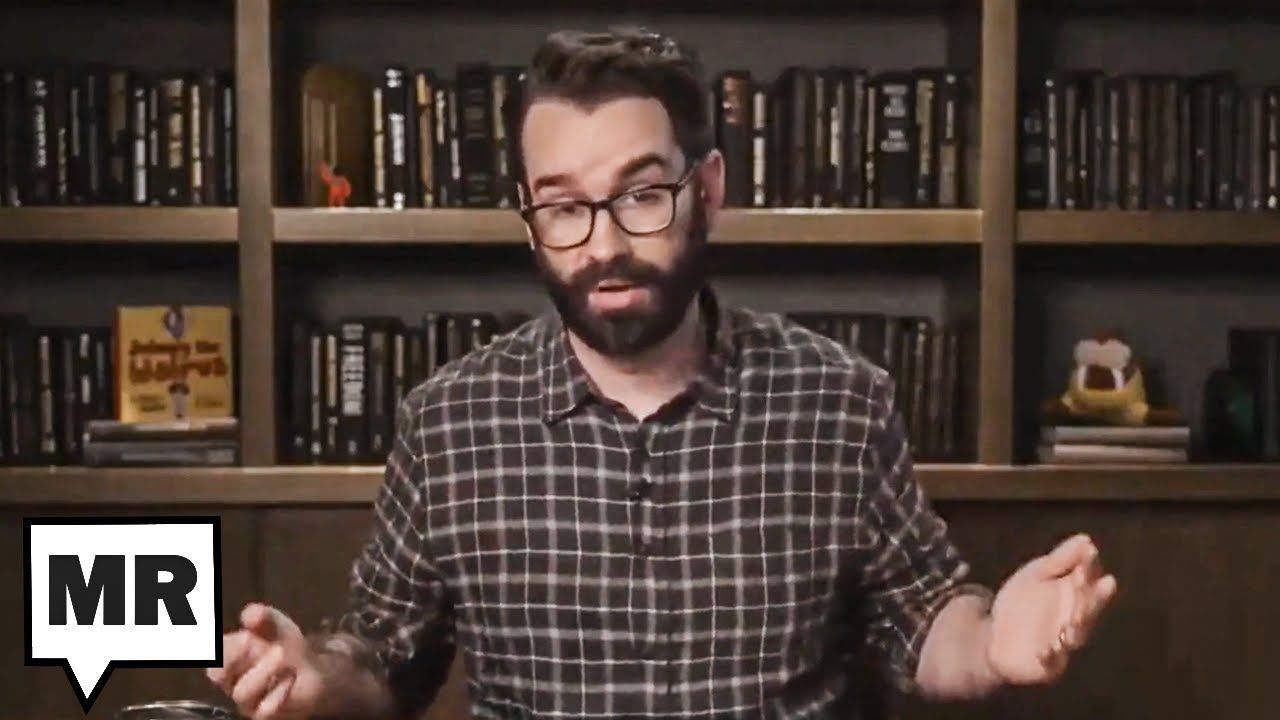 Never mind what a woman is...What is a rational thought?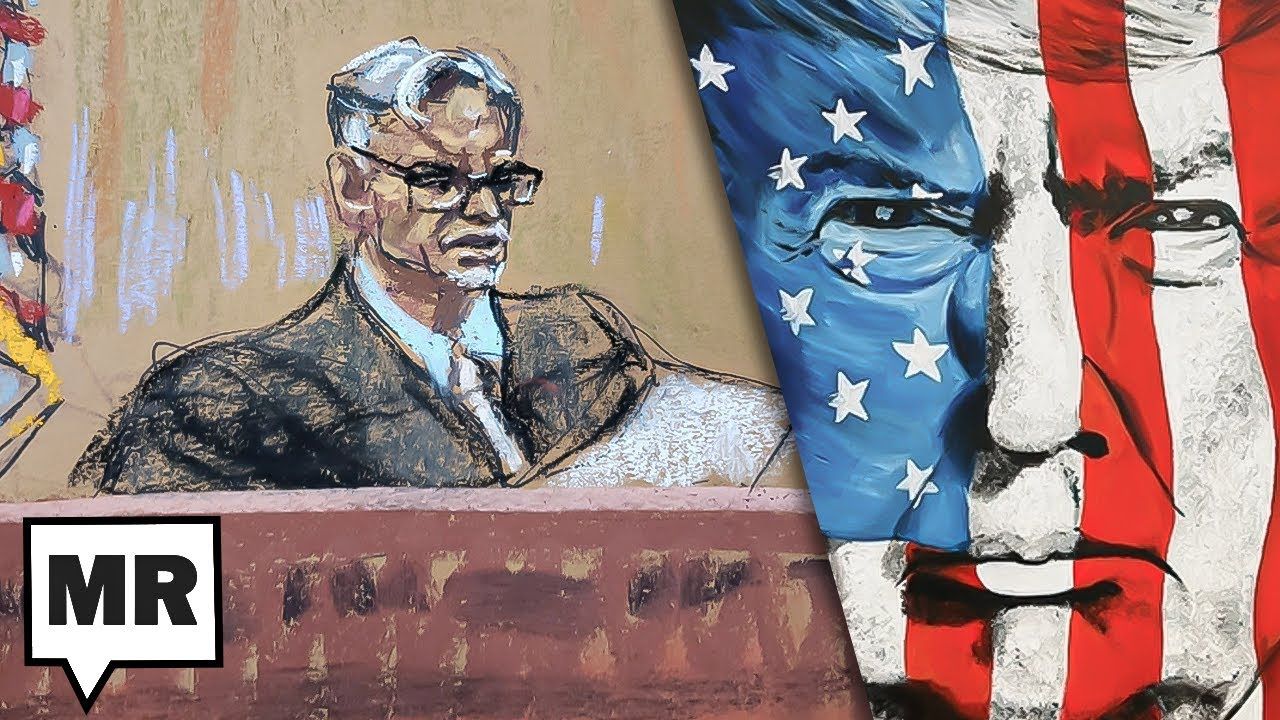 Trump is going to make his legal team earn every dirty dime they have.
PARTING WORDS
"Nothing short of medically negligent."
-- Democratic Texas Senator Sarah Eckhardt on her Republican colleagues' vote to ban all puberty blockers and hormone therapy for transgender minors, effectively ending any loophole allowed for medically necessary care.
---
Quickie Discount Code Corner
Hey check it out! Stuff on sale!
IAC Laser Engraving: IAC Laser Engraving is a Leftist-owned Worker Collective started by long time listener, Ryan Lubin in September of 2021. Visit iaclasers.com to order your custom item today and  enter in Coupon Code: "MAJORITY10" at purchase to receive a 10% discount on their AMAZING products."
ExpressVPN: Secure your online data TODAY by visiting this link. That's https://www.expressvpn.com/majority and you can get an extra three months FREE.
Fast Growing Trees: Go to this link right now, and you'll get FIFTEEN PERCENT OFF your entire order.
Ritual: Get key nutrients without the B.S. Ritual is offering our listeners 10% off during your first three months. Visit here to start your Ritual today.
Aura: Protect yourself from America's fastest-growing crime. Try Aura for 14 days for free: https://aura.com/majority
ZBiotics: Go to https://thld.co/zbiotics_majority_0722  and get 15% off your first order of ZBiotics Pre-Alcohol Probiotic by using my code MAJORITY at checkout. ‌‌‌‌HoldOn Bags: HoldOn plant-based compostable kitchen/trash bags: Get 20% OFF with code MAJORITY at https://holdonbags.com/majority
StoryWorth: StoryWorth is an online service that helps every other figure in your life share stories through thought-provoking questions about their memories and personal thoughts. Get started right away with no shipping required by going to https://storyworth.com/majority you'll get $10 of your first purchase!
Henson Shaving: Go to https://hensonshaving.com/majority  and use code MAJORITY for a free 100-pack of blades!
Quip: If you go to this link RIGHT NOW, you'll get your first refill FREE.
Shopify: Go to this link here for a FREE fourteen-day trial and get full access to Shopify's entire suite of features.
LiquidIV: You can get 25% off when you go to liquidiv.com and use code MAJORITYREP at checkout.
Stamps.com: Start mailing and shipping with stamps.com, and keep more money in your pocket every day. Sign up with promo code MAJORITYREPORT for a special offer that includes a 4-week trial, plus free postage and a digital scale.
ZipRecruiter: Find the right employees for your workplace with ZipRecruiter. Try it FOR FREE at this exclusive web address.
Nutrafol: For FIFTEEN DOLLARS OFF go to https://nutrafol.com/men/ with promo code MAJORITY.
Outer: See the difference at go.liveouter.com/MAJORITY. Plus, for a limited time, get $300 off and FREE shipping.
Sunset Lake CBD: Visit sunsetlakecbd.com.
Grove: Go to this link here today to get a free gift set worth up to fifty dollars with your first order. Plus, shipping is fast and FREE.
Headspace: Try this link, with discount code MAJORITY and get one month FREE of their entire mindfulness library.
StartMail: Start securing your email privacy with StartMail. Sign up today and you'll get 50% off your first year! Go to this link here for our special promotion!.
CozyEarth: Go to this link here and enter the special promo code MAJORITY at checkout to SAVE thirty-five percent now.