COVID Emergency Ended; Alvin Bragg Sues Jim Jordan and Co.- The Wednesday AM Quickie 4/12/23
What's a better investment for my job search: $239 for LinkedIn Premium or using that money for career endorsements from D-list celebrities on Cameo? I can get Tay Zonday to tell my future employer about my expertise in the Microsoft Office Suite for $28.- Robert
---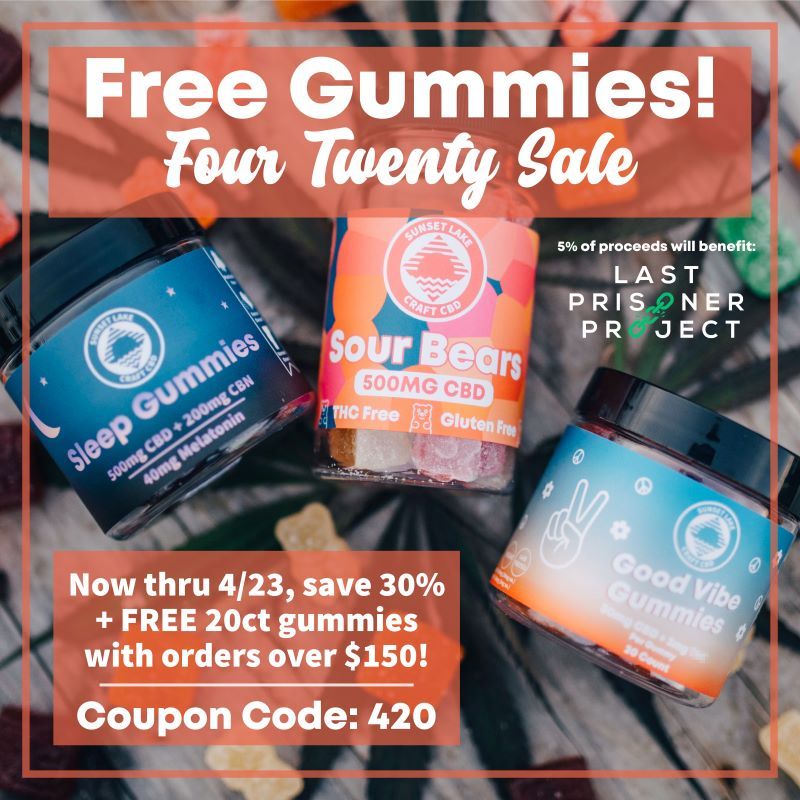 Sunset Lake Say Bay Days' biggest sale of the year is finally here! Head to
www.sunsetlakecbd.com and use coupon code "420" for 30% off everything. Orders over $150 will be able to add a 20-count of gummies to their order for FREE!
That's not all— Sunset Lake will donate 5% of sale proceeds to the Last Prisoner Project , an organization redressing the past and continuing harms of cannabis prohibition laws and policies. The Majority Report will match the donation!
Sale ends April 23rd. Additional restrictions apply.
---
Subscribe to the AM Quickie's NEW paid newsletters here!
THE BIG NEWS
Biden Ends COVID-19 National Emergency; Public Health Emergency to End in May
Monday marked the unceremonious end of the three-year COVID-19 national emergency as President Biden signs a House Republican-led bill to end the emergency a month earlier than planned. A separate health emergency will stay in effect until May 11th. Let's go over in some detail about what exactly ending these emergency declarations will change because it's a lot, and it's not getting a ton of media coverage.
The end of of the national emergency will speed up an end to HUD's COVID-19 mortgage forbearance program and re-establish a VA requirement for in-home assessments for caregiver eligibility, per NBC News.
Biden didn't go along with Republican efforts to end the public health emergency early, but when that happens next month it will bring sweeping changes from the pandemic-era status quo. Here's a non-exhaustive list of changes summarized from KFF articles:
Private insurers will be permitted to shift some of the cost of COVID-19 vaccines, tests, and treatments to patients. People will still be able to get much for free as government supplies last, but the stockpile is dwindling. Pfizer and Moderna have indicated they're planning to charge over $100 per vaccine dose.
Reinstatement of pre-pandemic training standards for nursing home staff, potentially worsening staffing shortages, but a welcome reversion to some nursing home resident advocates.
Rollback of telehealth prescription of certain medications, including buprenorphine, an a medication used to treat opioid addiction. Ryan Hampton, a patient advocate, warned "thousands of people are going to die" as a result of this change.
HHS will no longer compel states to share COVID testing data.
The U.S. is still averaging close to 2,000 COVID-19 related deaths per week with 120,000 reported cases. Less than 17% of Americans have received an updated booster. So you should go get one if you haven't before the free ones run out.
The "end" of the coronavirus emergencies come on top of the slow strangulation of an incredibly successful pandemic-era expansion of welfare. It's worth beating into people's heads that even as millions lost their jobs and much of the economy came to a screeching halt, poverty fell to record lows! Child poverty went from 13.1 percent in 2019 to 5.2 percent in 2021, lifting 5.8 million children out of poverty.
MORE STORIES TO WATCH
DA Alvin Bragg Sues House Republicans
Honestly, good for him. Manhattan District Attorney Alvin has sued Rep. Jim Jordan and others for "a brazen and unconstitutional attack" on him and his office's case against Trump, per the Post. The suit alleges that the House Judiciary Committee, led by Jordan, has been attempting to get confidential information pertaining to the case. Bragg wants a House subpoena to former prosecutor Mark Pomerantz invalidated. Pomerantz would be a mixed bag for the House GOP's clownish smear campaign against Bragg's office; he has called Bragg's handling of the case "the legal equivalent to a plane crash" in a memoir, but that's because Bragg didn't earlier pursue charges against Trump, whom Pomerantz likened to mob boss John Gotti. Jordan is trying to make a convoluted argument about the flip-flop on the decision to prosecute demonstrating political motives, but Bragg did uncover new evidence, influencing the final decision to indict.
Saudi Arabia and Houthis Nearing Peace Deal in Yemen
Negotiations between Saudi Arabia and Houthi rebels in the Yemeni capital of Sanaa are apparently making real progress. UN envoy to Yemen Hans Grundberg told the AP that now is "the closest Yemen has been to real progress toward lasting peace." According to the AP, the deal would include a six-month truce with cessation of all military activities in Yemen, a commitment to a political settlement with other Yemeni parties, and easing restrictions ports and airports that would bring much needed relief to the war-devastated country. About 80 percent of the country, 24 million people, are in need of humanitarian aid. According to Human Rights Watch, Saudi Arabia, the United Arab Emirates, and Houthis have committed unlawful attacks against civilians throughout the course of the conflict.
QUICKEST QUICKIES
SOME NUMBER
$2.2 million
That is how much a signed pair of Michael Jordan's Air Jordans sold in a Sotheby's auction, making them the most valuable sneakers in history. Eat your heart out Ye.
ON THE SHOW TODAY
4/12 It's Hump Day! Emma hosts Aris Komoprozos-Athanasiou, associate professor of sociology at University College London (UCL), to discuss his recent book Speculative Communities: Living with Uncertainty in a Financialized World. Then, Emma is joined by economist Nathan Tankus, proprietor of the Notes on the Crises newsletter, to discuss recent developments at the Federal Reserve and Silicon Valley Bank.
DON'T MISS MR CLIPS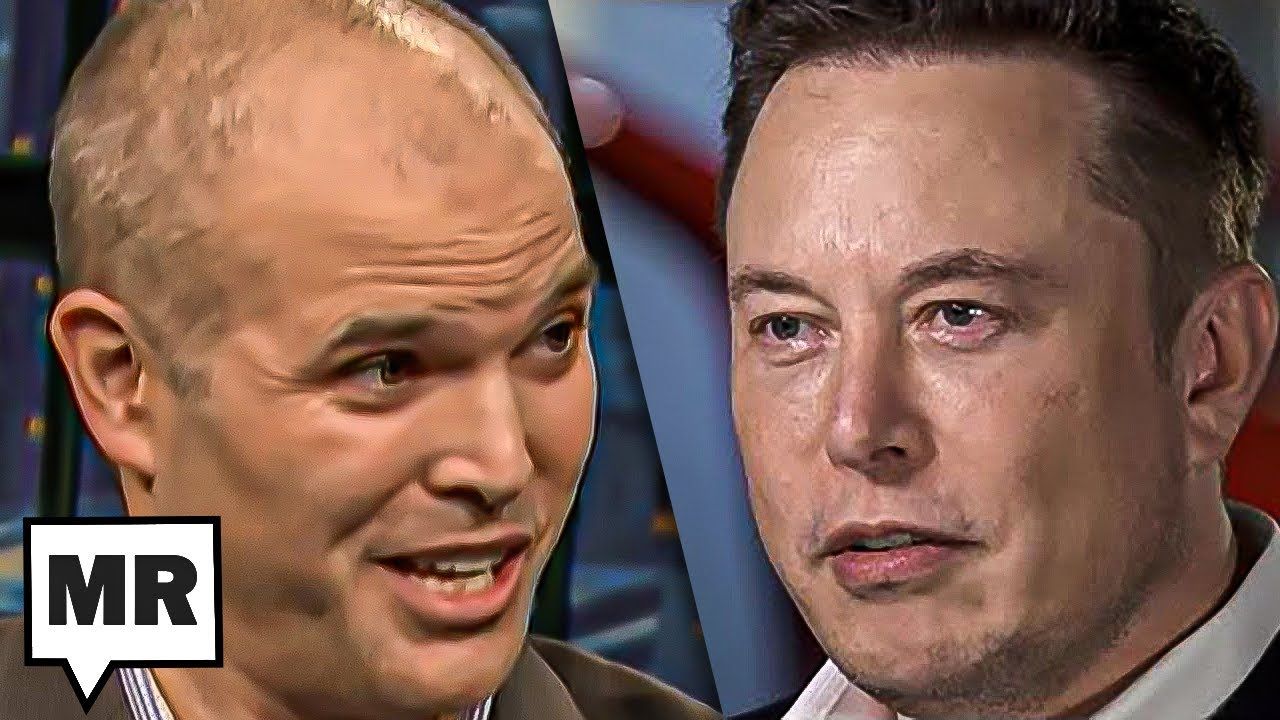 Similarities between Musk and Trump are apparent.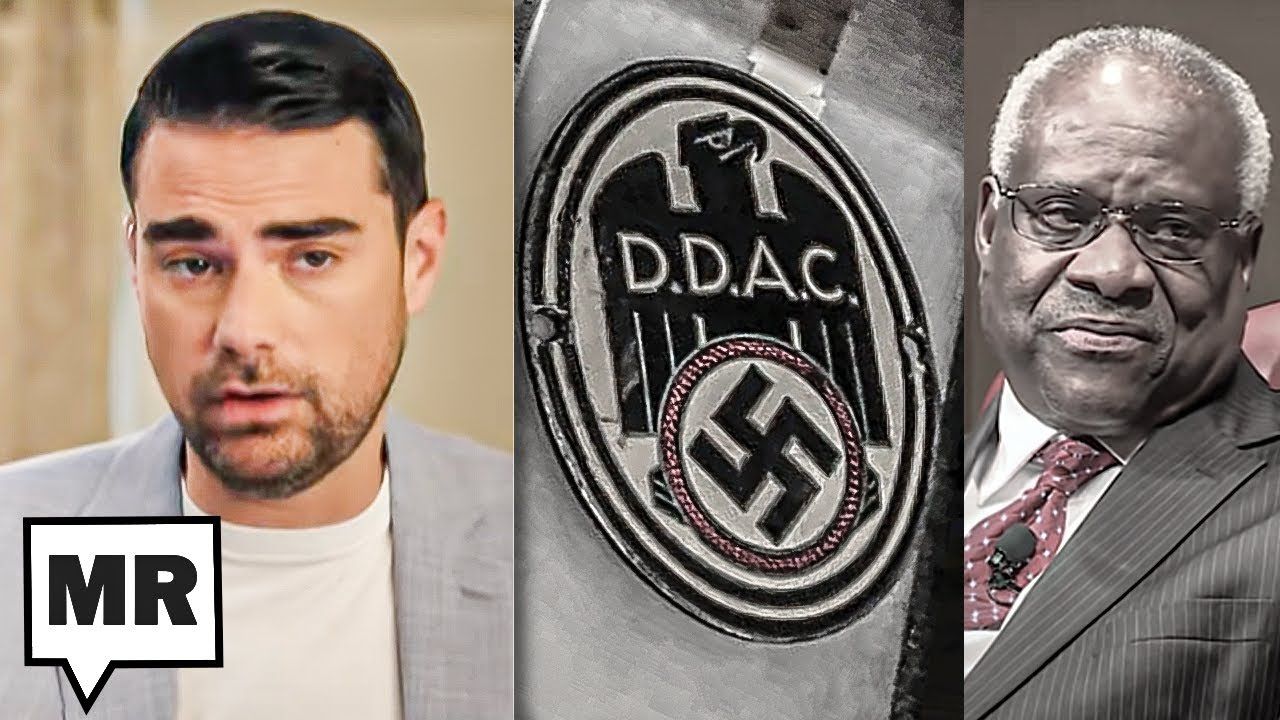 Who among us doesn't collect fascist paraphernalia?
PARTING WORDS
"Judicial activism will not stop here. If courts can overturn drug approvals without regard to science or evidence…any medicine is at risk for the same outcome as mifepristone."
-- An open letter from 400 Pharma and Biotech executives decrying Texas Judge Matthew Kacsmaryk's attempt to invalidate FDA approval of the abortion pill mifepristone.
---
Quickie Discount Code Corner
Hey check it out! Stuff on sale!
IAC Laser Engraving: IAC Laser Engraving is a Leftist-owned Worker Collective started by long time listener, Ryan Lubin in September of 2021. Visit iaclasers.com to order your custom item today and  enter in Coupon Code: "MAJORITY10" at purchase to receive a 10% discount on their AMAZING products."
ExpressVPN: Secure your online data TODAY by visiting this link. That's https://www.expressvpn.com/majority and you can get an extra three months FREE.
Fast Growing Trees: Go to this link right now, and you'll get FIFTEEN PERCENT OFF your entire order.
Ritual: Get key nutrients without the B.S. Ritual is offering our listeners 10% off during your first three months. Visit here to start your Ritual today.
Aura: Protect yourself from America's fastest-growing crime. Try Aura for 14 days for free: https://aura.com/majority
ZBiotics: Go to https://thld.co/zbiotics_majority_0722  and get 15% off your first order of ZBiotics Pre-Alcohol Probiotic by using my code MAJORITY at checkout. ‌‌‌‌HoldOn Bags: HoldOn plant-based compostable kitchen/trash bags: Get 20% OFF with code MAJORITY at https://holdonbags.com/majority
StoryWorth: StoryWorth is an online service that helps every other figure in your life share stories through thought-provoking questions about their memories and personal thoughts. Get started right away with no shipping required by going to https://storyworth.com/majority you'll get $10 of your first purchase!
Henson Shaving: Go to https://hensonshaving.com/majority  and use code MAJORITY for a free 100-pack of blades!
Quip: If you go to this link RIGHT NOW, you'll get your first refill FREE.
Shopify: Go to this link here for a FREE fourteen-day trial and get full access to Shopify's entire suite of features.
LiquidIV: You can get 25% off when you go to liquidiv.com and use code MAJORITYREP at checkout.
Stamps.com: Start mailing and shipping with stamps.com, and keep more money in your pocket every day. Sign up with promo code MAJORITYREPORT for a special offer that includes a 4-week trial, plus free postage and a digital scale.
ZipRecruiter: Find the right employees for your workplace with ZipRecruiter. Try it FOR FREE at this exclusive web address.
Nutrafol: For FIFTEEN DOLLARS OFF go to https://nutrafol.com/men/ with promo code MAJORITY.
Outer: See the difference at go.liveouter.com/MAJORITY. Plus, for a limited time, get $300 off and FREE shipping.
Sunset Lake CBD: Visit sunsetlakecbd.com.
Grove: Go to this link here today to get a free gift set worth up to fifty dollars with your first order. Plus, shipping is fast and FREE.
Headspace: Try this link, with discount code MAJORITY and get one month FREE of their entire mindfulness library.
StartMail: Start securing your email privacy with StartMail. Sign up today and you'll get 50% off your first year! Go to this link here for our special promotion!.
CozyEarth: Go to this link here and enter the special promo code MAJORITY at checkout to SAVE thirty-five percent now.