Conservatives: School Shooter's Pronouns More Deadly than Assault Rifles - The Wednesday AM Quickie 3/29/23
Mercury, Mars, Venus, Jupiter and Uranus were supposedly aligned near the crescent moon yesterday, but I only think I saw Mars. I must not have been energetically aligned with the moment. - Robert
---
Subscribe to the AM Quickie's NEW paid newsletters here!
---
THE BIG NEWS
Nashville School Shooting Coverage: A Monument to Conservative Gun and Gender Pathology
A 28-year-old assailant carrying a semiautomatic rifle and two other guns fatally shot three children and three school workers in Nashville's Christian elementary school Monday. This American story has become disturbingly common: an attacker, armed to the teeth with readily available firearms and tactical gear, executed a premeditated killing-spree on innocent people. But media coverage turned to the one novelty in the case: the shooter's gender identity.
Nashville officials referred to the shooter as "she" and "her," a surprise to the media and public who've grown accustomed to men's overwhelming representation among mass shooters, but the police chief and police spokesperson identified the assailant as transgender, evidenced by a LinkedIn account using "he/him" pronouns. Predictably, the apparent fact that the shooter was transgender became fodder for the conservative media hate machine against trans people, with Tucker Carlson saying, "the trans community is a vehicle…for political violence," and Fox News titling a piece "trans suspect opened fire at Christian school."  
It's possible that the shooter held a grudge against the religious school for some reason, whether personal (the shooter was a former student) or political, but importantly––we don't know that from the available information! Mass shooters have varying motivations, anti-LBGTQI+ hate being a common one, but they all use firearms by definition. The Christian school shooter legally purchased seven guns, according to the New York Times. A gruesome report from the Washington Post detailed how the AR-15, one of the weapons used in Nashville and a mass shooter favorite, is designed to efficiently tear dozens of bodies apart in minutes. Our society is paying for these weapons' prolific availability with ritual human sacrifice.
There have been 130 mass shootings in the 88 days of 2023.
MORE STORIES TO WATCH
39 Migrants Die in Mexico Detention Fire
On Monday night, at least 39 migrants died in a fire at a detention center Juarez, Mexico, just over the border from El Paso, Texas. According to Mexican President Andrés Manuel López Obrador the migrants aiming for asylum the U.S., most from Venezuela or Central America,  set fire to mattresses to protest their imminent deportation to their destitute home countries. But Derek Davidson of Foreign Exchanges thinks this story might be bogus since the migrants wouldn't have had much to start a fire at the detention center. Tyler Mattiace, a researcher at Human Rights Watch was quoted by FT saying that the deaths were "a clear demonstration of the deadly consequences of the US's outsourcing of immigration enforcement to Mexico." Title 42, a Trump-era rule to deny migrant entry, establishing Mexican border towns as detention hubs for U.S.-bound migrants, was expanded by Biden despite his stated intention to end the program. It will likely remain in place amid the highest levels of migration from Central and South American in 20 years.
U.S. Makes Corporate Transparency Commitment
At the Summit for Democracy, Treasury Secretary Janet Yellen committed to create a database of small businesses in collaboration with 20 other countries. According to the AP, the database would "contain personal information of owners of at least 32 million U.S. businesses as part of an effort to combat corruption." Yellen stated that this effort would help unmask shell corporations involved in illicit finance, such as Russian oligarchs hiding stolen money on US soil. The small business lobby hates the database idea, the National Small Business Association filed a lawsuit in November to stop the rule's adoption.
QUICKEST QUICKIES
SOME NUMBER
$40 Million
That's how much Sam Bankman-Fried's bribe was to China, according to a new charge from Manhattan's federal court. The erstwhile wunderkind, now known crook, tried to pay off Chinese officials to unfreeze some of his crypto assets.
ON THE SHOW TODAY
3/29 It's Hump Day! Sam and Emma host Hannah Story Brown, writer and researcher at The Revolving Door Project, to discuss her recent piece on Biden's approval of The Willow Project. Then, Sam speaks with Michelle Eisen, organizing member of Starbucks Workers United, on her experience organizing Starbucks stores all across the country.
DON'T MISS MR CLIPS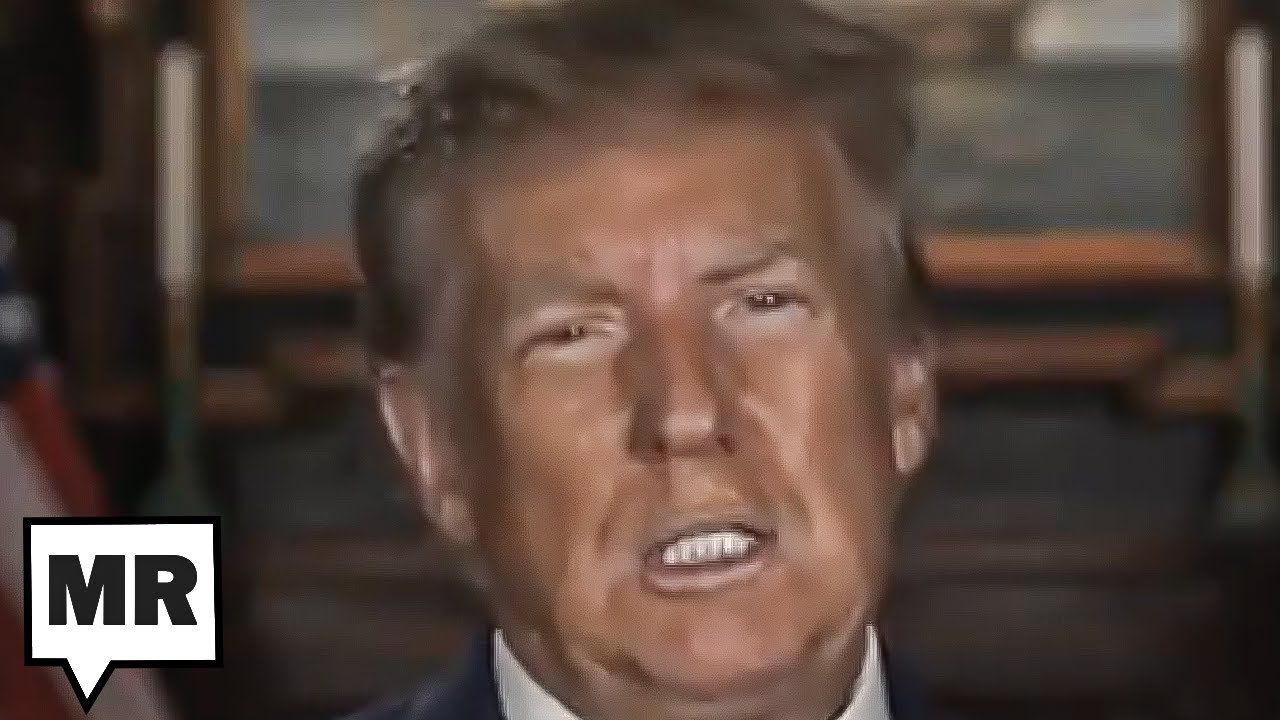 Trump hates his kids. Something we can finally agree with him on.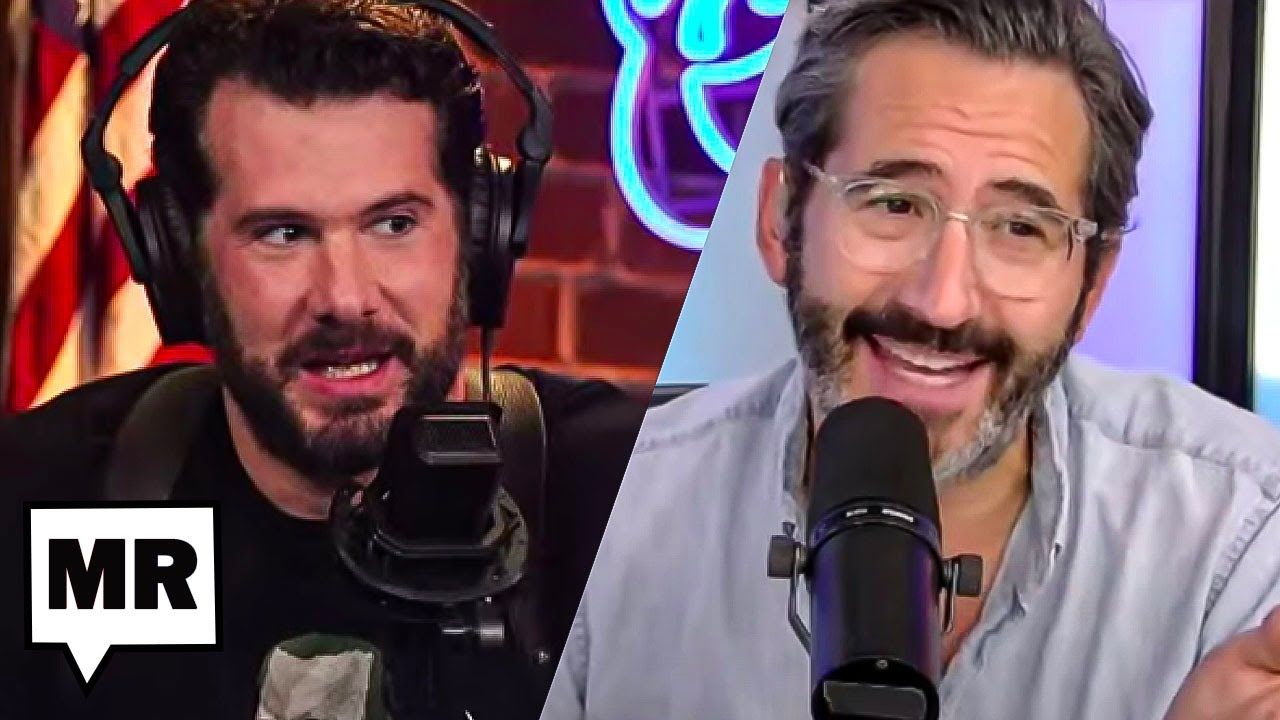 It's gotta be cold-feet Crowder for me.
PARTING WORDS
"Look at what happens in the U.S… judges on the Supreme Court are nominated by the president, and confirmed by the Senate."
-- Israeli Justice Minister Yariv Levin, trying to defend Netanyahu's judiciary putsch. We have bad news about the independence of the judiciary here in the U.S. pal, though that's the point of Bibi's game isn't it?
---
Quickie Discount Code Corner
Hey check it out! Stuff on sale!
IAC Laser Engraving: IAC Laser Engraving is a Leftist-owned Worker Collective started by long time listener, Ryan Lubin in September of 2021. Visit iaclasers.com to order your custom item today and  enter in Coupon Code: "MAJORITY10" at purchase to receive a 10% discount on their AMAZING products."
ExpressVPN: Secure your online data TODAY by visiting this link. That's https://www.expressvpn.com/majority and you can get an extra three months FREE.
Fast Growing Trees: Go to this link right now, and you'll get FIFTEEN PERCENT OFF your entire order.
Ritual: Get key nutrients without the B.S. Ritual is offering our listeners 10% off during your first three months. Visit here to start your Ritual today.
Aura: Protect yourself from America's fastest-growing crime. Try Aura for 14 days for free: https://aura.com/majority
ZBiotics: Go to https://thld.co/zbiotics_majority_0722  and get 15% off your first order of ZBiotics Pre-Alcohol Probiotic by using my code MAJORITY at checkout. ‌‌‌‌HoldOn Bags: HoldOn plant-based compostable kitchen/trash bags: Get 20% OFF with code MAJORITY at https://holdonbags.com/majority
StoryWorth: StoryWorth is an online service that helps every other figure in your life share stories through thought-provoking questions about their memories and personal thoughts. Get started right away with no shipping required by going to https://storyworth.com/majority you'll get $10 of your first purchase!
Henson Shaving: Go to https://hensonshaving.com/majority  and use code MAJORITY for a free 100-pack of blades!
Quip: If you go to this link RIGHT NOW, you'll get your first refill FREE.
Shopify: Go to this link here for a FREE fourteen-day trial and get full access to Shopify's entire suite of features.
LiquidIV: You can get 25% off when you go to liquidiv.com and use code MAJORITYREP at checkout.
Stamps.com: Start mailing and shipping with stamps.com, and keep more money in your pocket every day. Sign up with promo code MAJORITYREPORT for a special offer that includes a 4-week trial, plus free postage and a digital scale.
ZipRecruiter: Find the right employees for your workplace with ZipRecruiter. Try it FOR FREE at this exclusive web address.
Nutrafol: For FIFTEEN DOLLARS OFF go to https://nutrafol.com/men/ with promo code MAJORITY.
Outer: See the difference at go.liveouter.com/MAJORITY. Plus, for a limited time, get $300 off and FREE shipping.
Sunset Lake CBD: Visit sunsetlakecbd.com.
Grove: Go to this link here today to get a free gift set worth up to fifty dollars with your first order. Plus, shipping is fast and FREE.
Headspace: Try this link, with discount code MAJORITY and get one month FREE of their entire mindfulness library.
StartMail: Start securing your email privacy with StartMail. Sign up today and you'll get 50% off your first year! Go to this link here for our special promotion!.
CozyEarth: Go to this link here and enter the special promo code MAJORITY at checkout to SAVE thirty-five percent now.